Natural Disasters Displaced Nearly 22 Million People In 2013
The majority were in Asia.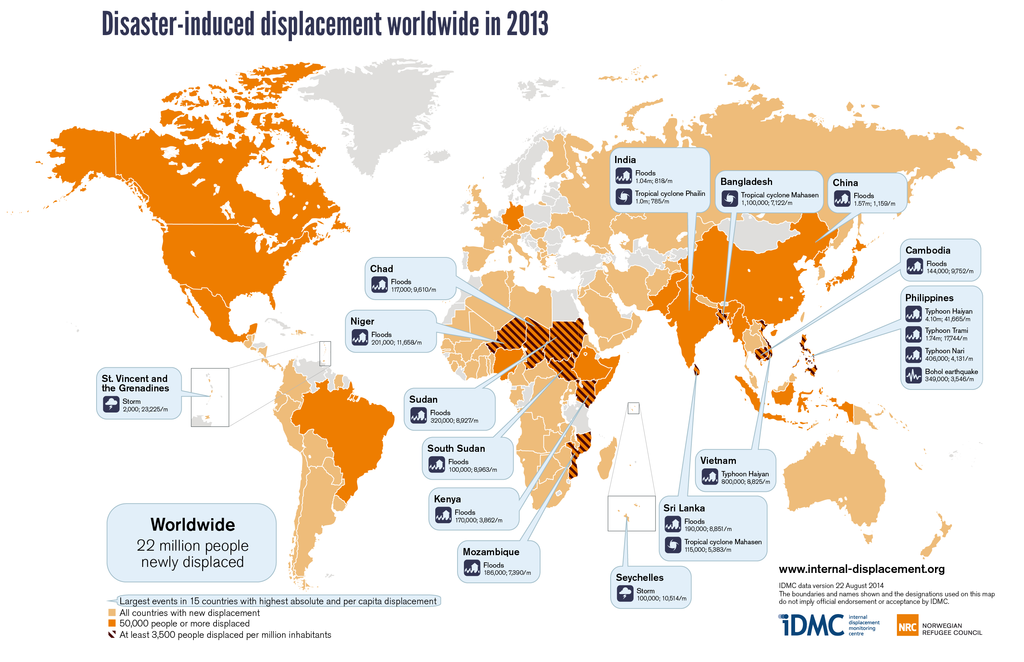 Natural disasters displaced nearly 22 million people in at least 119 countries in 2013 — almost three times the number of people newly displaced by conflict and violence, according to an annual report released by the Internal Displacement Monitoring Centre (IDMC) Wednesday.
The report estimated that natural disasters in Asia displaced the greatest number of people, consistent with IDMC's findings since 2008. Just one incident in 2013 — Typhoon Haiyan in the Philippines — displaced a million more people than in Africa, the Americas, Europe, and Oceania combined, IDMC reported.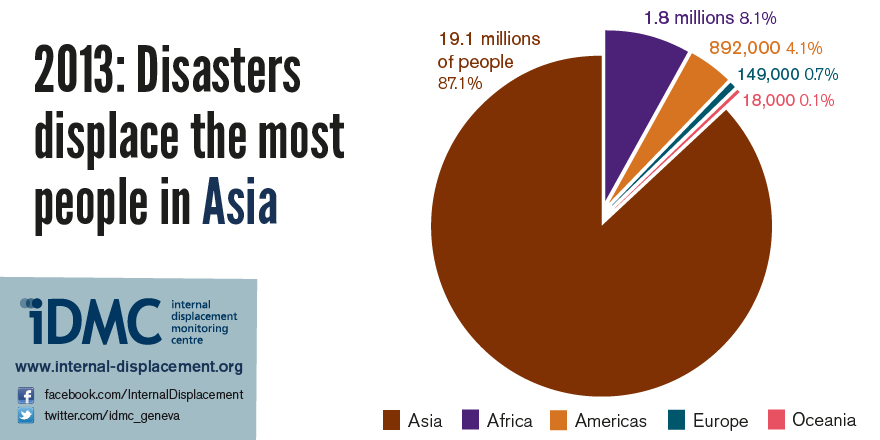 The report also found that — despite global awareness of the grave dangers posed by natural and whether-related disasters — the rates of displacement are actually going up over time.
"Despite all the information, despite all the campaigns, despite all the awareness of how disaster strikes, more people are affected by disasters each year," IDMC Director Alfredo Zamudio told BuzzFeed News by phone from Switzerland. "And that's a huge concern."
IDMC attributed the continued rise in disaster-induced displacement to factors like increased urbanization, population growth, and better tools for collecting data.
Developing countries also accounted for 85% of disaster-induced displacement, and 97% of cases since 2008 — underscoring the difficulty already under-resourced countries have in dealing with recurring natural disasters, in addition to other conflicts. The report cited in particular the case of South Sudan, where natural hazards like floods, storms, and droughts have put millions at risk in a country already racked by infighting since gaining independence in 2011.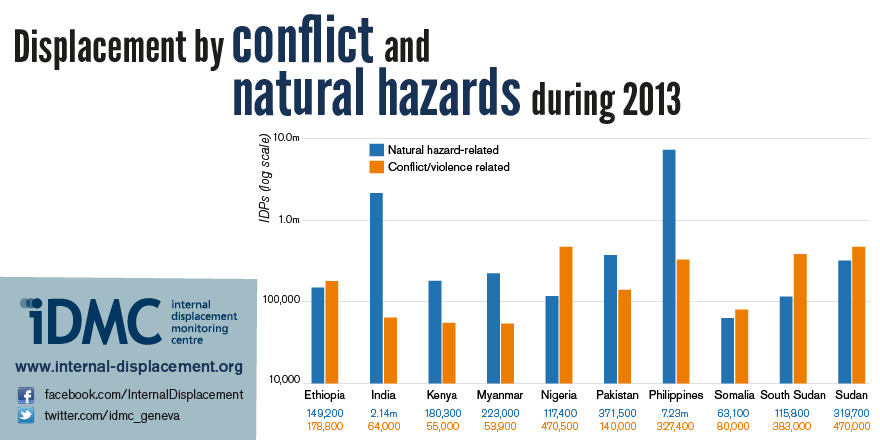 The annual report, produced along with the Norwegian Refugee Council (NRC), is the group's fifth study since 2008. The report included estimates on both geophysical hazards like earthquakes and volcanic eruptions, and weather-related hazards like floods, storms, landslides, and wildfires. The estimates do not take into account figures for ongoing displacement due to disasters from previous years.
Zamudio said that while IDMC's mandate is not to discuss the relationship between natural disasters and climate change, the report's findings have significant implications for how policy makers deal with both. The report concludes:
"As most disasters are as much man-made as they are natural, much more can be done in order to strengthen community-based and national resilience to prevent the worst impacts of natural hazards, and to better prepare for events that cannot be avoided..... Governments must make certain that climate change adaptation plans and donor commitments give due attention to the increasing risk of displacement, including by facilitating migration and planned relocation in ways that respect the rights of vulnerable populations."