Tragic Photos Of The South Sudan Conflict From The Starving Town Of Ganyliel
Fighting breeds hunger.
In South Sudan, thousands have been killed in political and ethnic fighting since December. The fighting has disrupted much of daily life and left nearly 7 million at risk of hunger and 3.7 million facing starvation, according to the United Nations.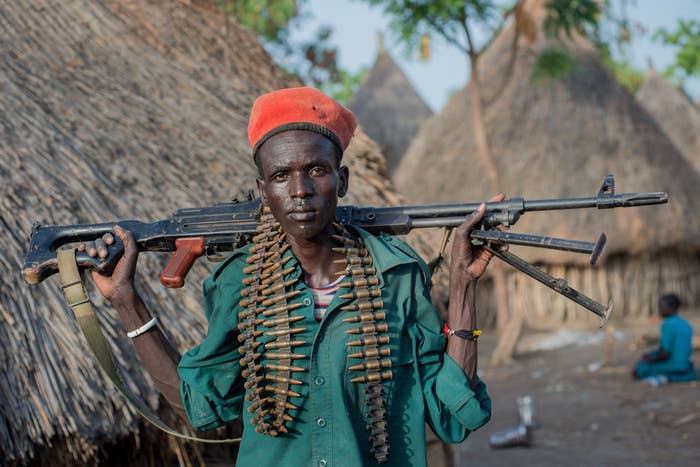 Last week, Peter Biro of the International Rescue Committee visited the northern town of Ganyliel, South Sudan. Thousands of South Sudanese have fled there to escape the fighting — and now are reduced to eating grass and roots to try and survive.
A long-standing rivalry between South Sudan's president, Salva Kiir, from the Dinka tribe, and former VP Riek Machar, from the Nuer tribe, sparked the current fighting. The government and rebels signed a truce in January, but fighting persists.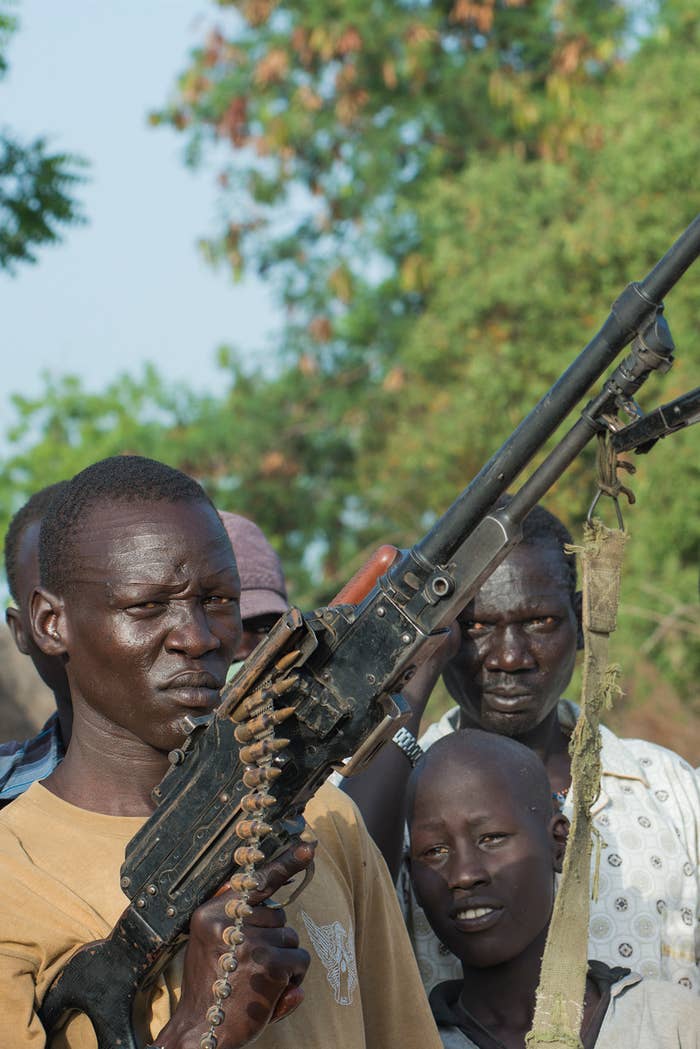 About one million people have fled their homes. Many have sought safety in crowded U.N. missions or in neighboring countries, while others come to makeshift camps for displaced people, like this one on the outskirts of Ganyliel.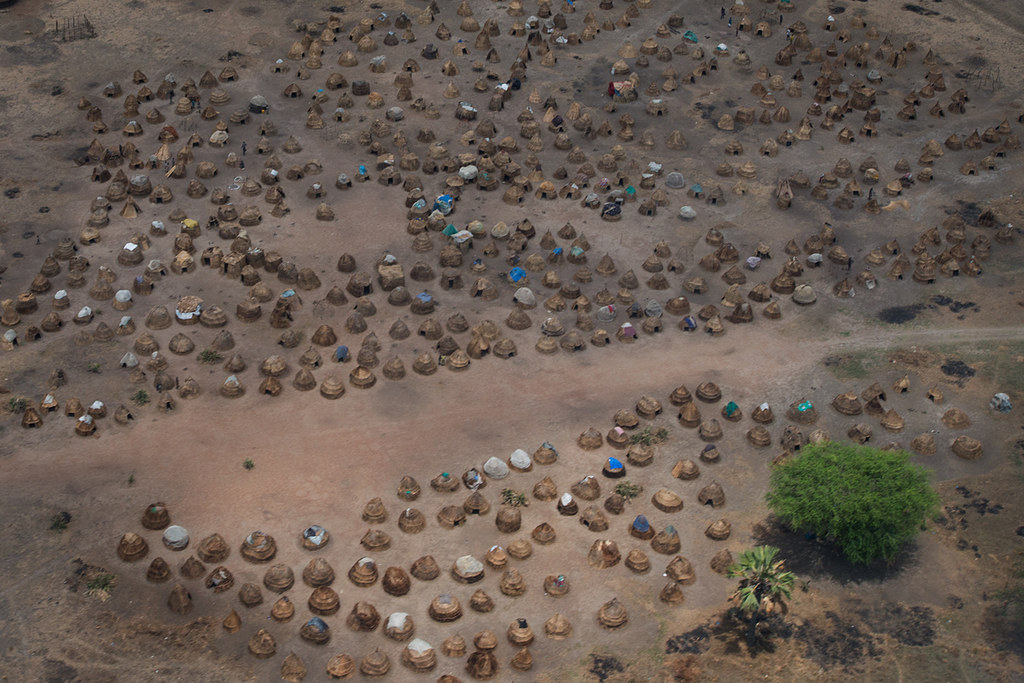 Nyanen Ruot, 65, fled fierce fighting in Bentiu, the capital of oil producing Unity state, in December. "A neighbor was shot dead in front of my own eyes," she told the IRC. Now she lives in this makeshift shelter in Ganyiel.
Food shortages coupled with the fighting have left people on the edge of starvation. Here a woman prepares dinner: water lilies from a river. U.N. food deliveries bring some but infrequent relief. Travel can be treacherous and resources are limited.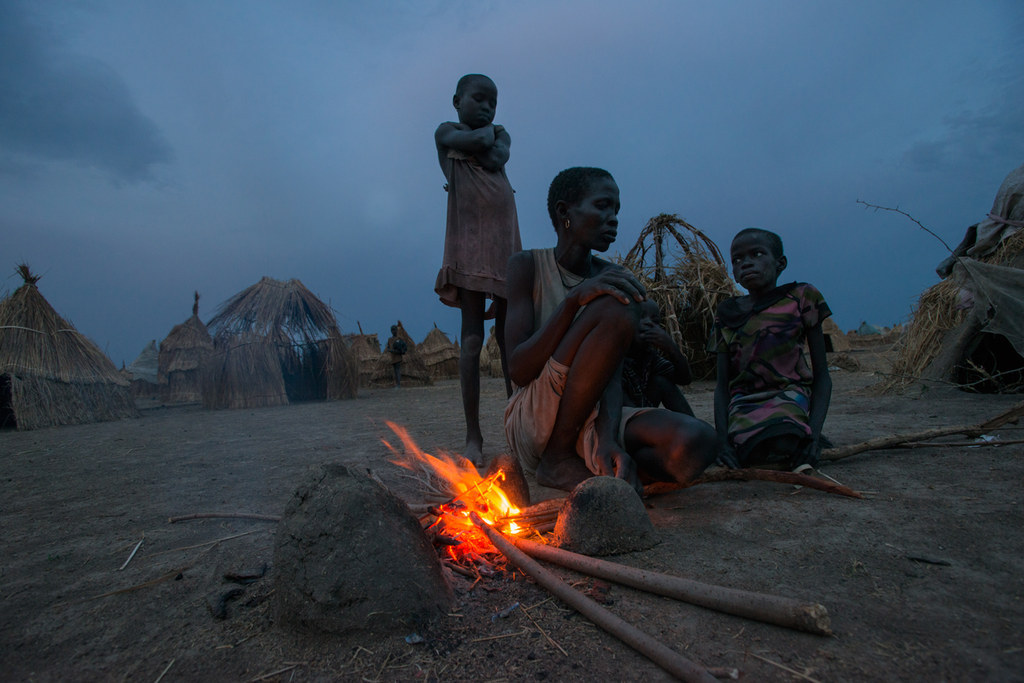 Like food, clean water is also scarce. Diarrhea, dysentery and other water-borne diseases are rampant across the country. Aid groups try to provide displaced people with clean water, but many have few other options but to drink contaminated river water.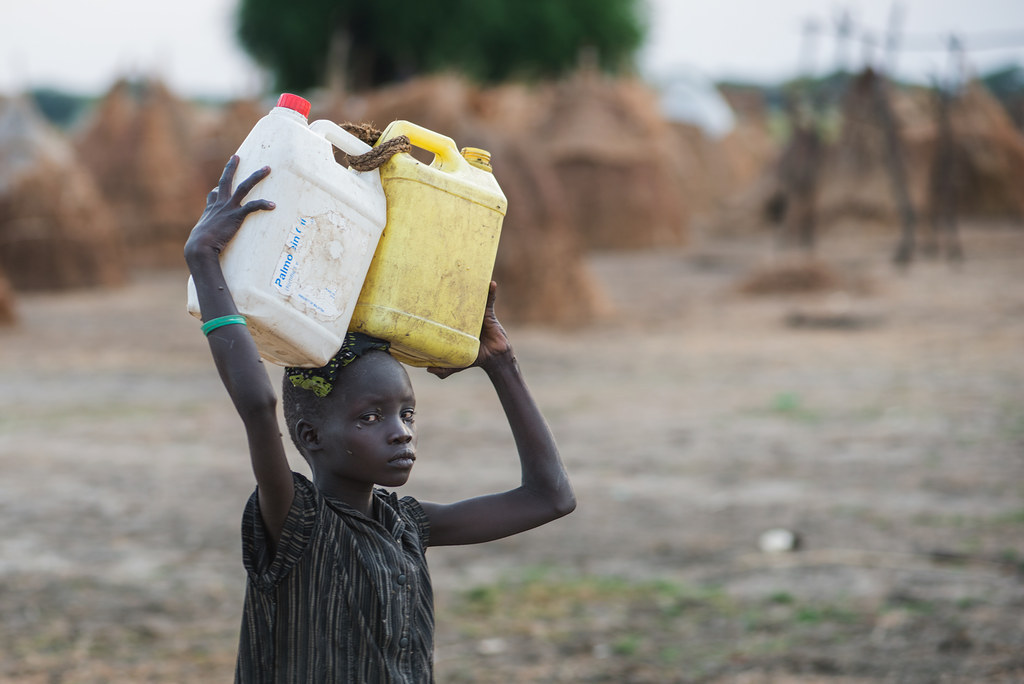 Forty percent of all children under the age of five are malnourished in Ganyliel, according to the IRC. The fighting has disrupted healthcare networks and services. Rebels have also attacked hospitals, indiscriminately killing patients.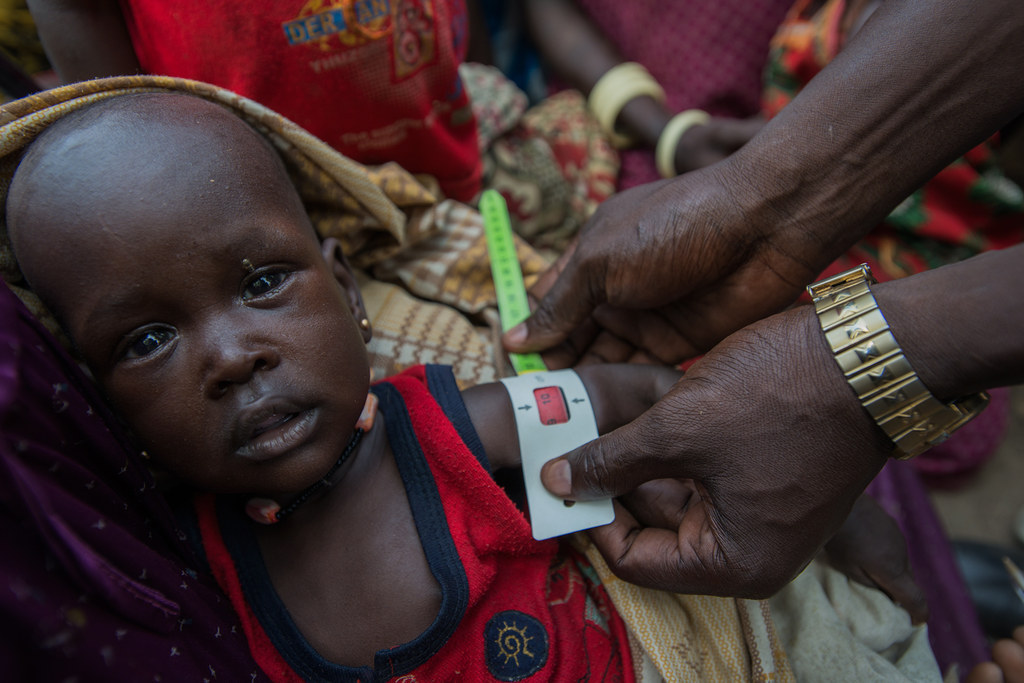 Nyajieme, pictured here at an IRC clinic, is one of the young victims of the conflict. The 4-year-old girl weighs less than 9 pounds, while the normal weight at that age is around 40 pounds.
Ganyliel is also surrounded by swamps and small rivers — so when the rainy season begins in a few weeks, roads will flood and the town will be even harder to reach.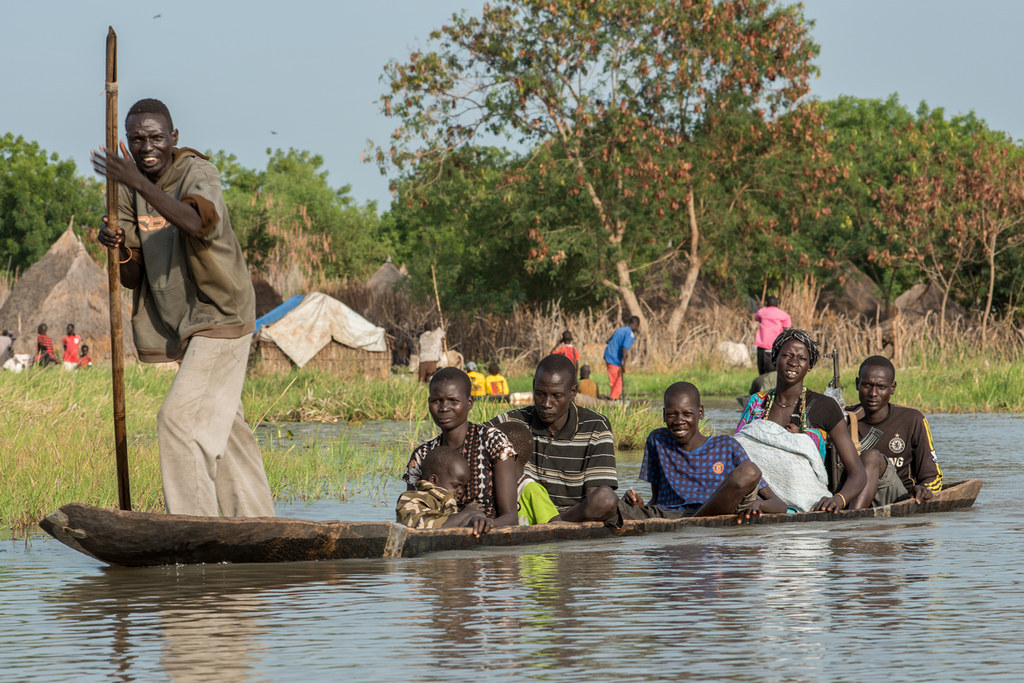 On April 3, the U.N. warned that South Sudan is in desperate need of $230 million dollars in aid over the next 60 days. If not, the country could face Africa's worst starvation since hundreds of thousands died during Ethiopia's famine in the 1980s.