Liberia Quarantines Township Where Residents Attacked Ebola Clinic
The move is meant to contain what health officials had described as a hot spot of the disease in the capital.
Liberia on Wednesday quarantined West Point, a densely packed informal neighborhood in the capital of Monrovia. Security forces moved to block the area and prevent residents from moving in and out.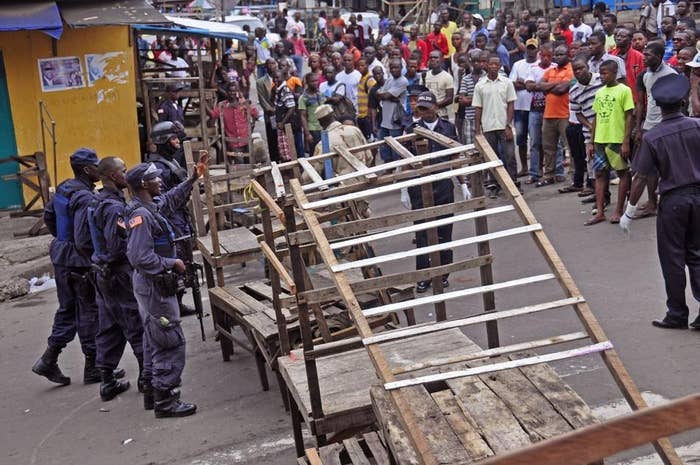 Residents and security forces clashed as the quarantine was put in place. Many were angry that they could not get to their work sites, markets, and in some cases, homes or family members.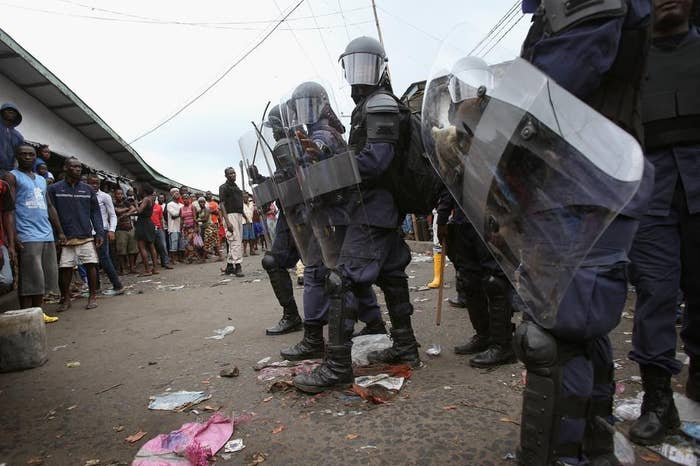 Here, a Liberian soldier beats a local resident while trying to implement the quarantine. The neighborhood was already tense after residents ousted an Ebola holding center on Saturday.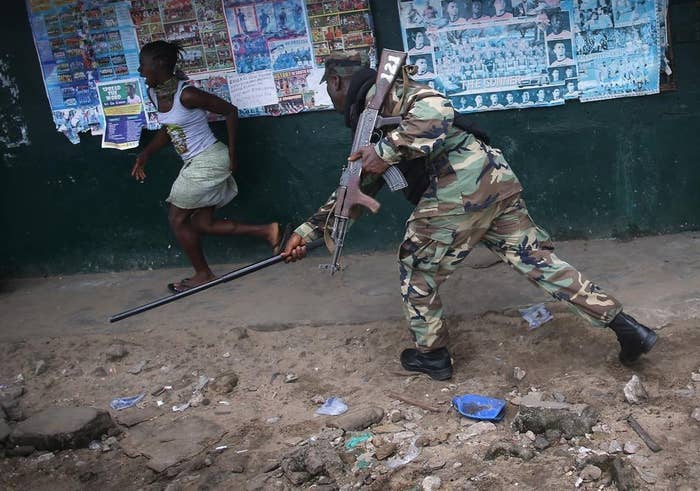 Liberian soldiers were also sent in to evacuate West Point Commissioner Miata Flowers and her family on Wednesday as anger over the government's handling of Ebola in West Point spread.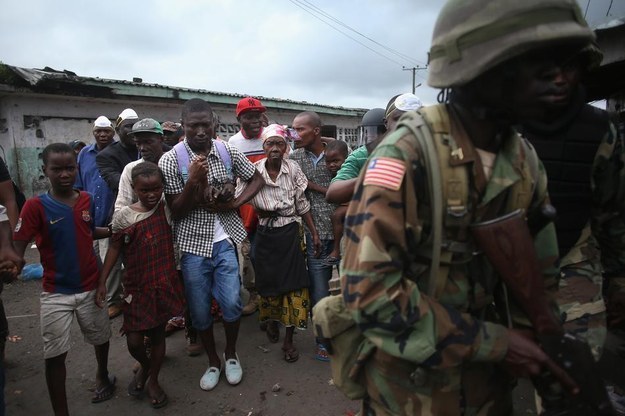 Later on Wednesday, the marketplace of West Point stood empty of people and products after clashes in the quarantined neighborhood.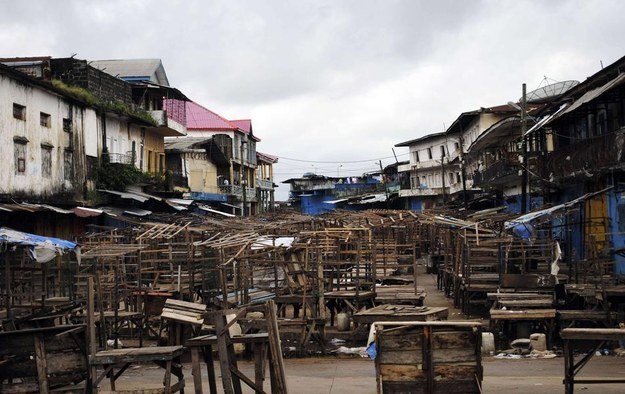 Ebola has killed more than 1,300 people in four African countries since March, and Liberia has been hard hit. Nearly 600 people have died as the disease has spread from the countryside to the capital.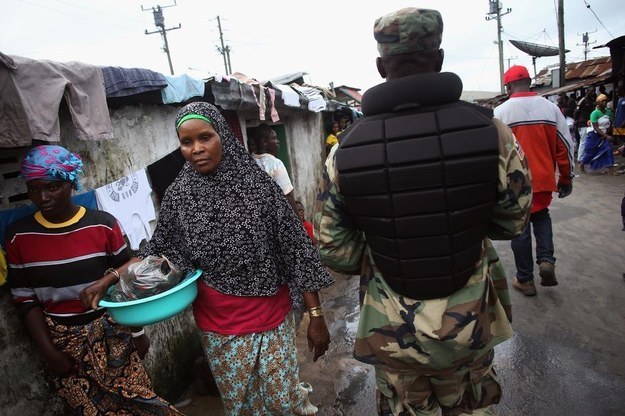 In West Point, a community of more than 75,000, Ebola has traveled fast. Health and sanitation services are scarce, and the neighborhood's cramped quarters are ripe for contagion.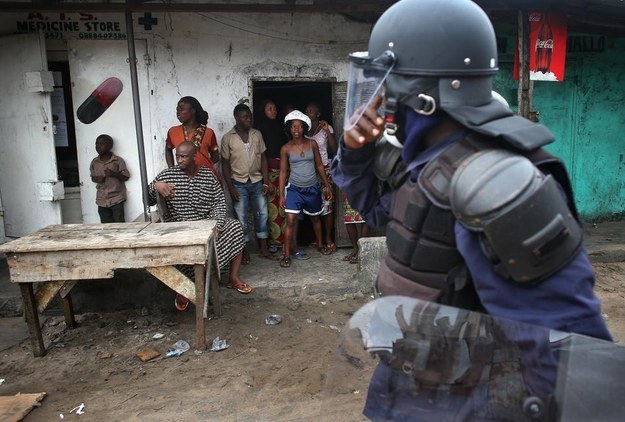 Last week, health officials opened an Ebola holding center for people suspected of having the disease to wait for test results. Then on Aug. 16, a crowd of distressed residents attacked the clinic, taking patients, beds, and medical materials.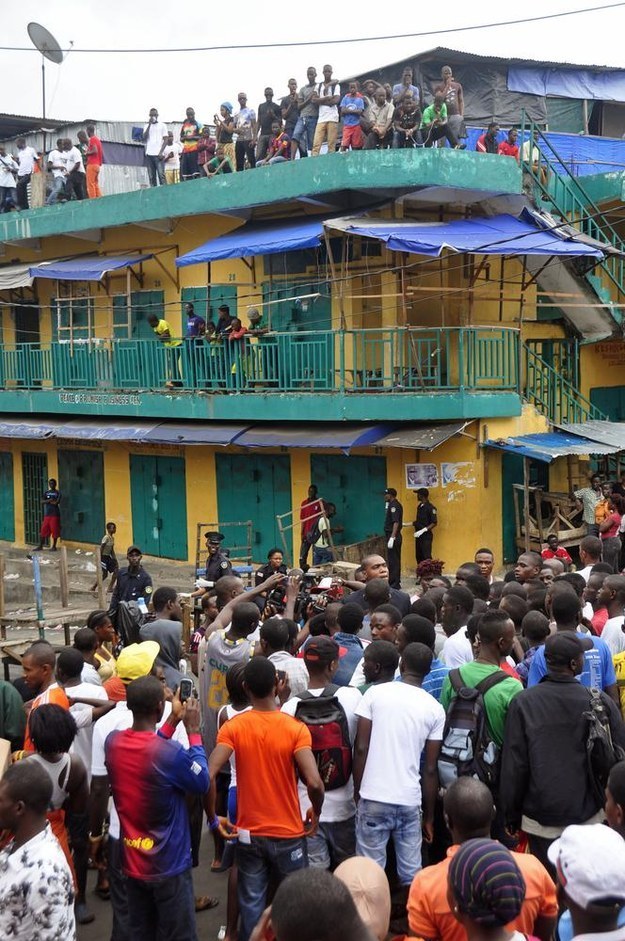 West Point is a community with a long history of grievances against governance, and residents have been suspicious about the way officials have handled the disease.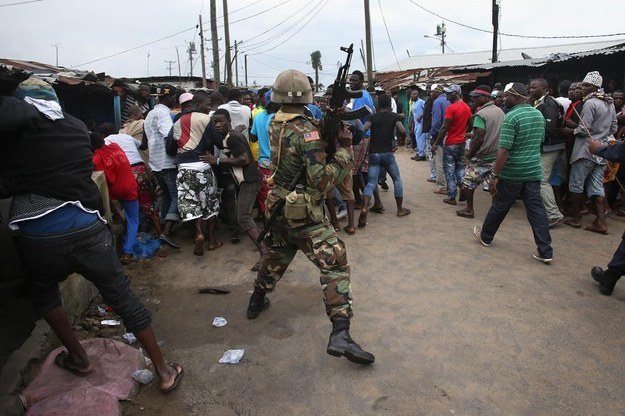 Their suspicion extended to rumors about a quarantine. One resident told BuzzFeed on Monday, "If that happens, people will die."