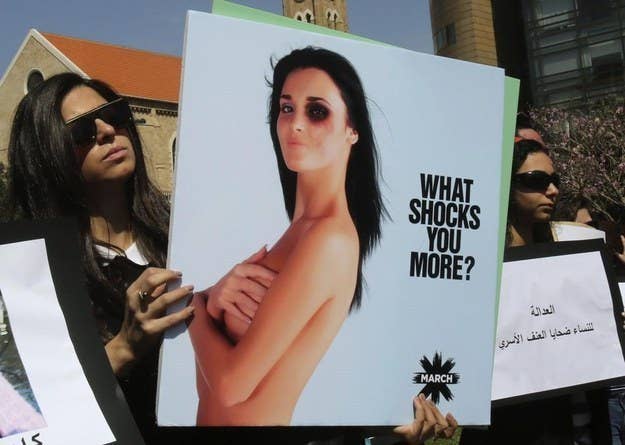 Lebanese lawmakers passed the country's first ever bill criminalizing domestic abuse on Tuesday, but many Lebanese women's rights activists have come out against it, criticizing the law's failure to protect against the full range of domestic abuses, including marital rape.
"We see this as a quite historic moment for Lebanon in terms of trying to tackle violence against women," Rothna Begum of Human Rights Watch told BuzzFeed. "But the law that they have passed is far from perfect."
Begum told BuzzFeed that the law does make some legal strides in affording women protection from abuse, including guarantees of temporary accommodation for survivors of abuse, restraining orders against abusers, and special police forces and prosecutors to tackle abuse claims. But while the law criminalizes "harm" against women, it does not directly criminalize the full range of domestic abuses, including emotional and financial exploitation. Activists are particularly incensed that lawmakers removed a key clause specifically criminalizing marital rape, reportedly after a backlash from religious leaders. Instead, the law criminalizes the threat of marital rape, but not the actual act, according to Begum. "It's an issue of consent," said Begum. The law's final title, moreover, refers to violence against the family, rather than violence against woman, as in previous drafts.
KAFA, a Lebanese women's rights group, first put forward an anti-domestic violence draft law in 2007, a version of which was then considered by parliament in 2010. Over subsequent redrafts, lawmakers removed key protections from the legislation. KAFA consequently campaigned against the bill's latest version, criticizing lawmakers for refusing to consider amendments supported by women's rights activists.
"It was just theater," Faten Abou Chakra of KAFA told Reuters after the bill passed. "In two minutes the law was approved without any of the requested amendments."
Four women have died in 2014 from family-related violence. The reported rise in domestic abuse sparked a rally in Beirut last month, in which protestors called for the bill's passage. Now, with it passed, many are demanding lawmakers make amendments.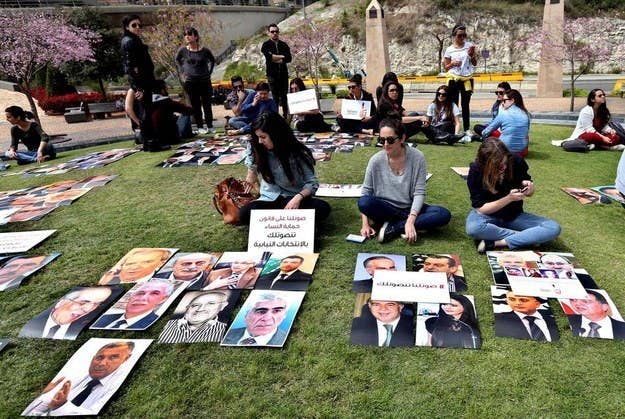 Before and after the bill's passage on Tuesday, KAFA and other women's rights groups held protests in Beirut. Many participants held signs that read, "Vote for us so that we vote for you," and painted their thumbs red like in elections.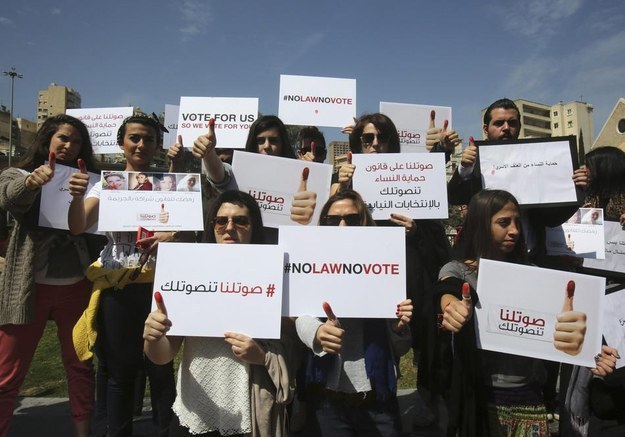 Other Lebanese citizens and companies uploaded photos of themselves and their red-stained fingers to Twitter, Facebook, and Instagram.