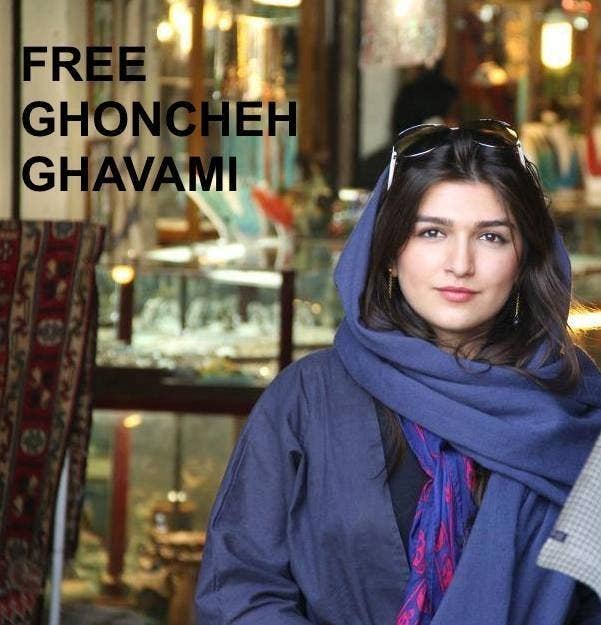 Iranian authorities have been holding a 25-year-old dual Iranian-British citizen in prison without charges for more than 71 days — including time in solitary confinement — after police arrested her in June for trying to watch a volleyball game in a male-only arena, according to her family.
Ghonche Ghavami, 25, was one of around 50 women arrested in Tehran on June 20, after a group of activists staged a protest outside Azadi Stadium to defy a ban on men and women watching sports games together. The family was then not permitted to see or speak to her and she was in solitary for 41 days, her brother, Iman Ghavami, 28, told BuzzFeed News from London.
After 24 days, Ghavami had a tearful conversation with her family from prison in which she confirmed that she had been held in solitary confinement and interrogated. She was unable to go into further details regarding her ordeal in Tehran's notorious Evin prison, according to her family.
Ghavami's brother described his sister as a "passionate" human rights and women's rights advocate. She was also a supporter of President Hassan Rouhani, who was elected in 2013 on a reformist platform. Ghavami returned to Iran in February to volunteer with children, in part out of hope that the regime was liberalizing, according to her family.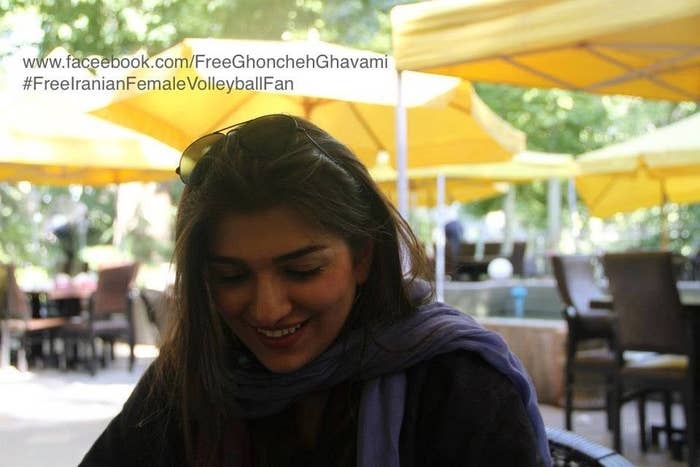 The British Foreign Office is "aware of reports of a dual British-Iranian national imprisoned in Iran, and [is] looking into them," The Daily Telegraph reported last week. The U.K., like the United States, does not have direct diplomatic relations with Iran.
Ghavai's brother said he believed his sister might have been targeted for being a dual citizen.
In recent months, Iranian authorities have arrested several high profile activists and journalists, including The Washington Post's Tehran correspondent. Many analysts consider this crackdown to be a ploy by Iran's conservative hardliners, who control key parts of Iran's judicial and security sectors, to discredit Rouhani's proposed reforms and increased diplomacy with the West. Rouhani has encouraged dual Iranian citizens to return to Iran, but has made no public statement regarding Ghavami's continued detention.
Ghavami's family initially tried to keep news of their daughter's arrest quiet in hope that the situation would be resolved quickly. But now, after more than 71 days, the family has decided to go public about her imprisonment, according to Ghavami's brother. Iranian activists have started several Facebook pages to publicize her ordeal and advocate for her release.
"My family is in a really bad state," Iman said. "I can't imagine what they are doing to her right now."
The story originally said that Ghavami was in solitary confinement for 44 days. She was in solitary for 41 days.