DUSHANBE, Tajikistan — Life in Tajikistan has left Maryam with a stomachache she can't shake. The mother of five thinks it's due to the neighborhood's dirty water — and her life's psychological stresses. Either way, she can't afford a doctor and the piercing pain remains.
Maryam, 36, and her family are among the Afghans on the run who won't be making it to Europe or are even counted in the widely covered refugee crisis. Instead, they're stuck in Afghanistan's northern neighbor, Tajikistan, where reality is bleak.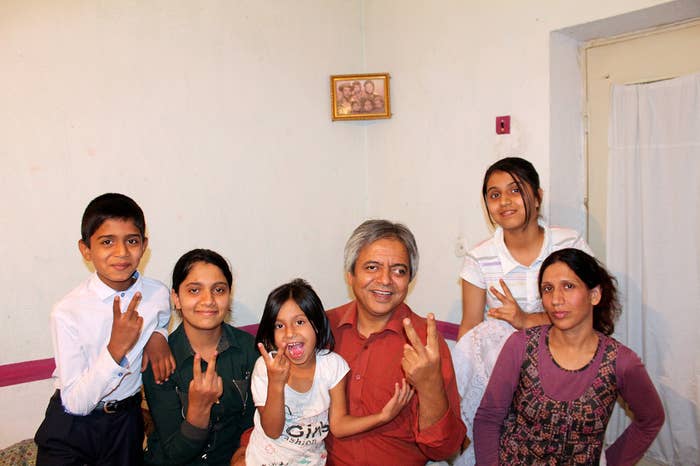 For decades, thousands of Afghans have come to Tajikistan for short or long stays to escape violence back home. Tajik, a mix of Persian and Russian languages, is very similar to Afghanistan's Dari, one of the two most widely spoken languages in the country.
But a 2001 Tajik law bans Afghan refugees from living in major cities, including Dushanbe, the capital of Tajikistan, which is the poorest country in Central Asia. Many, like Maryam, instead live in Vahdat, a poor city about one hour's drive from Dushanbe. By law, Afghans have the same right to work and right to access education and medical services as Tajiks. But in practice, any open job — there aren't many in the first place — goes to a Tajik, leaving the Afghans out.
So Maryam worries about finding money for rising rents in crumbling homes and the ubiquitous police seeking bribes for anything from document checks to ticketing cars. She worries about her kids going to the country's neglected schools and then coming home safely. She's tired of living as an outsider and says Tajikistan's corrupt government emboldens this discrimination. Maryam is frustrated and she wants the United Nations to investigate why her children have no future here.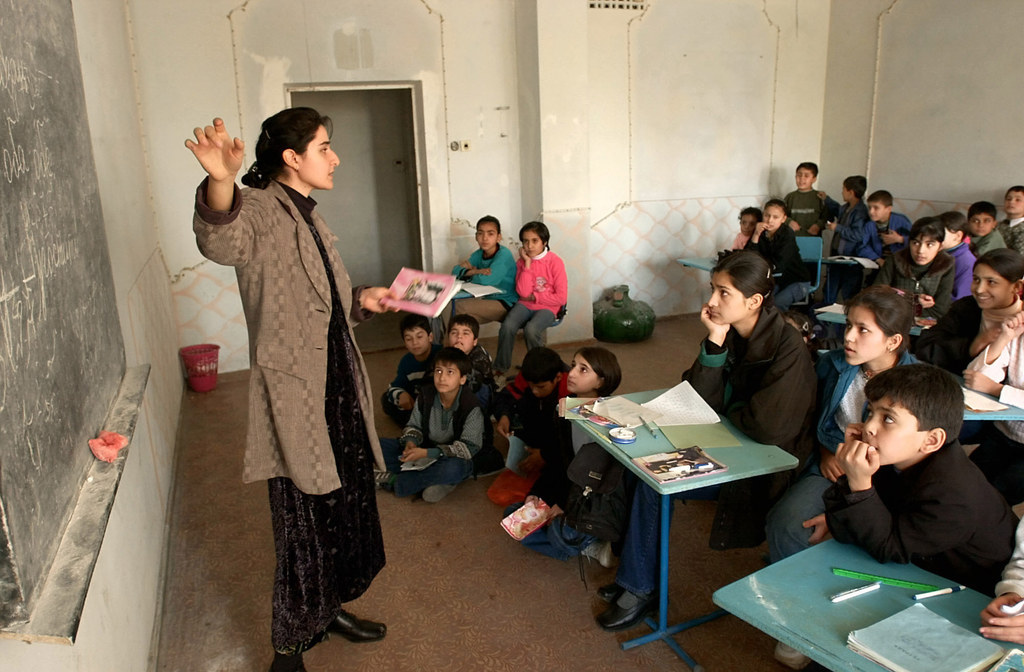 The government of Tajikistan's repressive president, Emomali Rahmon, who is backed by significant international aid and has ruled since the end of the country's civil war two decades ago, has long worried that the Taliban might try to bring its fight here. Just last month, the Taliban retook the province of Kunduz in Afghanistan, along Tajikistan's border in the south. Tajiks in the streets taunt her children, Maryam said. "Afghan, they shout, 'What trouble are you bringing here?'"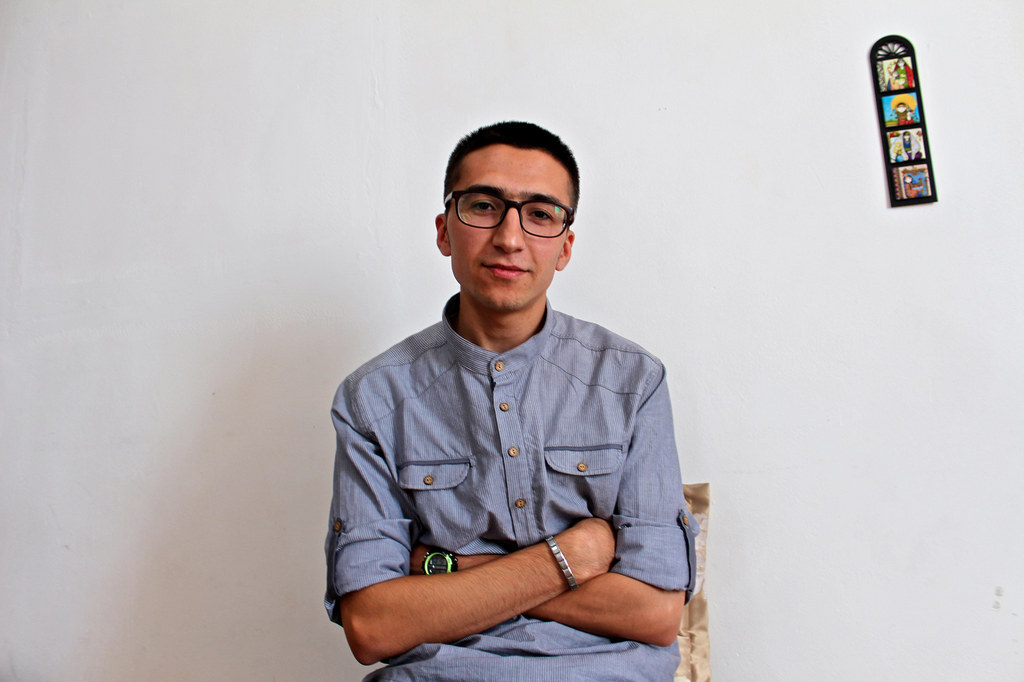 Sixteen-year-old Abrahim is gangly and eager about everything, from his love for math and physics to his dreams of becoming an engineer. But he also doesn't see any future for himself in Tajikistan.
Instead, he's keeping the faith that the UNHCR will resettle him somewhere better. Statistically, though, that's unlikely: Resettling Afghans from Tajikistan is not a priority for the overstretched UNHCR, which has only resettled very few "acutely vulnerable" people in recent years, and instead focuses on integrating Afghans into Tajik life, a UNHCR representative told BuzzFeed News.
For now, he's thinks he has a good solution — he'll keep studying and working hard. "That should get me into college abroad, right?" he asked.
"I will better myself," Abrahim said. "If Afghanistan will be better, I will go back and help the people. This is my good ambition."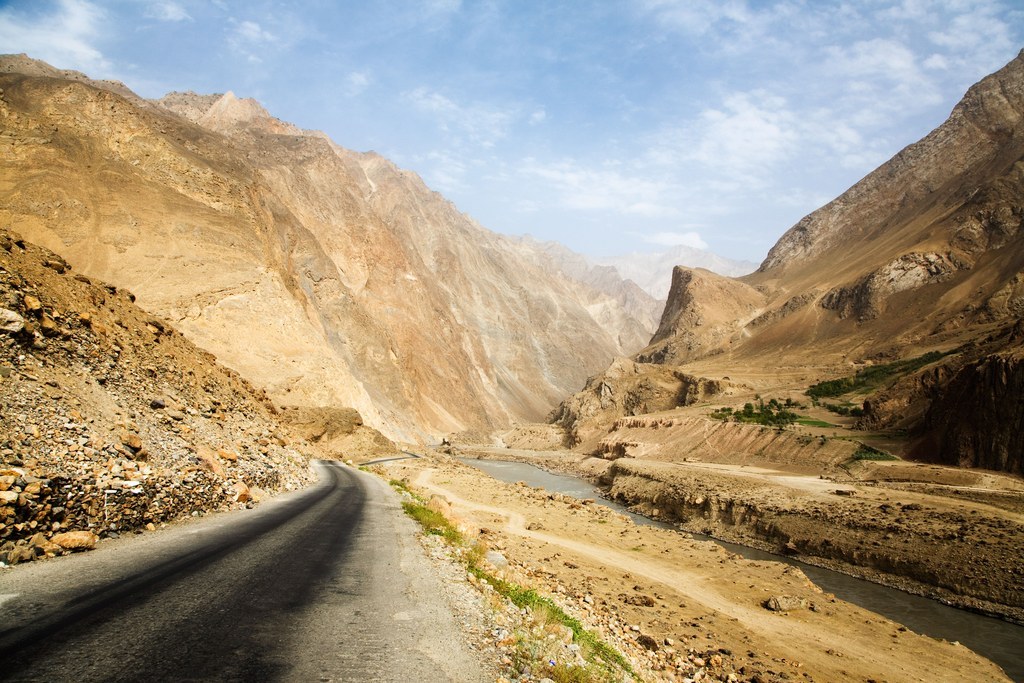 Abrahim came to Tajikistan last year from Baghlan province in northern Afghanistan. The Taliban is now gaining more ground there each day.
Abrahim was just a baby when the Americans helped push Taliban out of power in 2001. But he remembers the violence that followed since and the terror the Taliban inflicted as they regained power in pockets throughout the country. When several family members disappeared in Baghlan, his parents decided it was time to leave.
Abrahim was second in his class back in Baghlan. Now he lives in Vahdat and he picks up odd jobs that pay his 50 somoni (about $8) school fee. He's one of nine children — eight of them came to Tajikistan — and his parents cannot find work. The opportunities for a bright kid like him are crushingly far and few. Still, he insists he is not giving up.
Neither is Nafeesa. Back in Afghanistan, her husband felt it was too unsafe for her to work, something she disliked. Here in Tajikistan, she's the sole breadwinner for her family of 10. Still, it's a bittersweet status.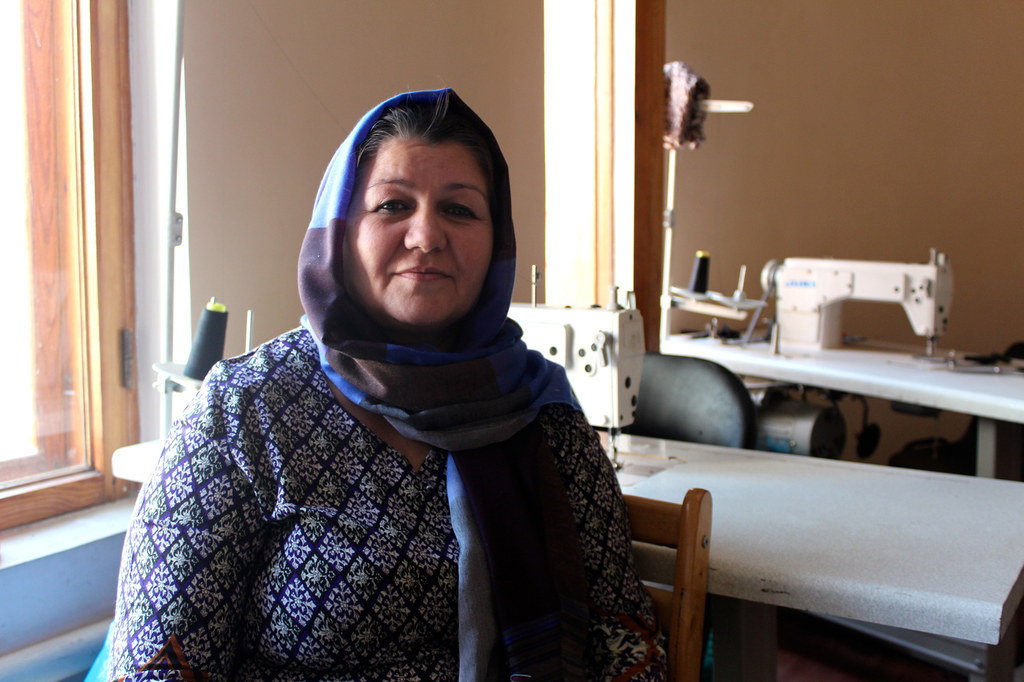 Nafeesa has a job at Dushanbe's only NGO-run refugee center, supported by UNHCR, where she stitches and sews anything from school uniforms to trinkets for local embassies. Her work keeps her daughters in school.
In Tajikistan, where around 1 million men go to Russia each year for jobs, it's more acceptable for women to work outside the home. Nafeesa's husband has an injured hand, so it's impossible for him to find short-term work like in construction, as many Afghans do.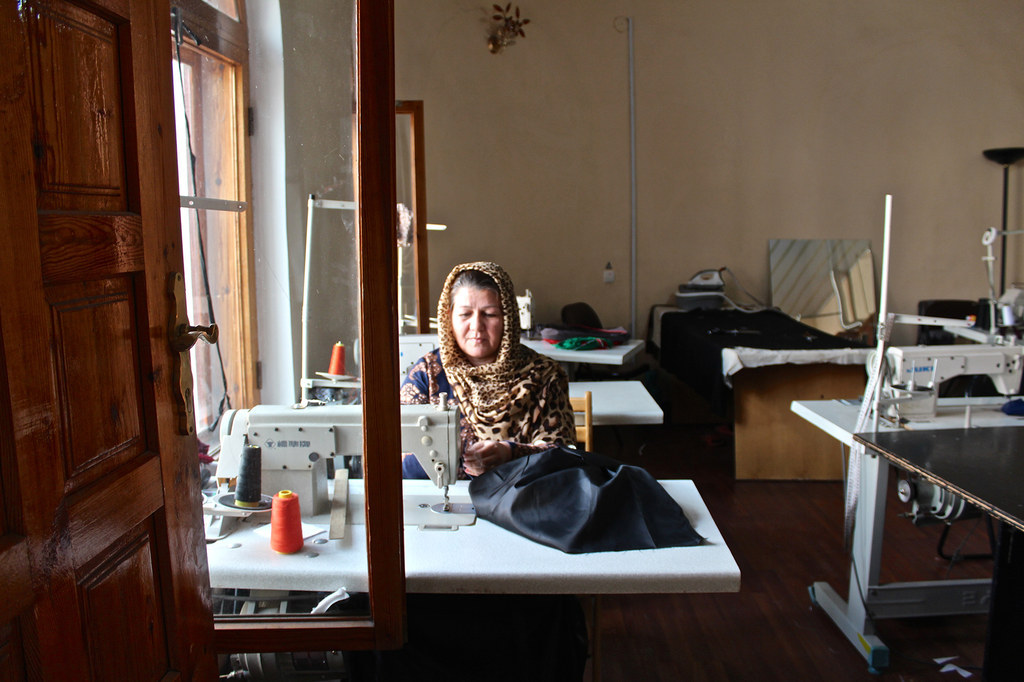 These days, few good memories from Afghanistan give Nafeesa strength. One was the moment the family crossed into Tajikistan eight years ago and it felt like "paradise" — so safe and calm after years of always fearing death. They were fleeing a nightmarish family feud that had destroyed their life in Kabul and thrived off Afghanistan's chaotic state.
It's this same all-consuming fixation on finding safety that's sent hundreds of thousands of Afghan refugees to Europe's shores this summer, Nafeesa said. She's familiar with this feeling, she added, but that's also why she is not trying. Her family can't afford it, she said. Europe is far from Tajikistan and they've already lost too much to pick up and gamble again.