Female Suicide Bomber Hits Northern Nigeria
It is the fourth time this week that a female suicide bomber carried out an attack in the northern city of Kano.
A female suicide bomber killed six people Wednesday in an attack on a college campus in Kano, Nigeria's largest northern city, in the fourth terror attack by a woman in Kano in less than a week, AFP reported.
"At about 2:30 p.m. (1:30 p.m. GMT), another female suicide bomber exploded an improvised explosive device at the Kano State polytechnic," government spokesman Mike Omeri said, Al Jazeera reported.
The attack also critically wounded at least six others, Reuters said. The suicide bomber blew herself up near a notice board where students at the college had congregated, security officials said.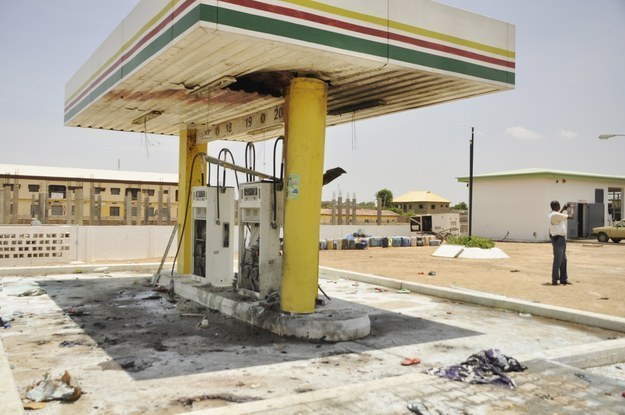 No group has yet claimed responsibility for Wednesday's attack. The militant group Boko Haram — which kidnapped over 300 Nigerian school girls in April — has claimed responsibility for a string of other attacks in Kano in recent weeks. While Boko Haram is strongest in Nigeria's remote northeast, in recent months it has increased attacks in other areas like Kano and the capital, Lagos.
On Monday, two female suicide bombers attacked a trade show and gas station, killing one person and injuring at least six, and on Sunday a female bomber blew herself up while trying to target Kano police but killed only herself, according to Al Jazeera.
As investigators searched the scene of Wednesday's attack, it remained unclear what specifically motivated this week's string of female bombers in Kano.
In another incident Wednesday, Nigerian police arrested two suspected Boko Haram members in northern Nigeria after the duo were found traveling in a car with a 10-year-old girl strapped with explosives, Reuters reported. It remained unclear whether the incidents were connected.