Deadly Attack On Nigerian Bus Station Kills More Than 70 People
The Monday morning attack was the deadliest to hit Nigeria's capital.
A massive bomb ripped through a bus station in Abuja early Monday morning, killing at least 71 people and injuring hundreds, the Associated Press reported. It is the deadliest terrorist attack to ever hit Nigeria's capital.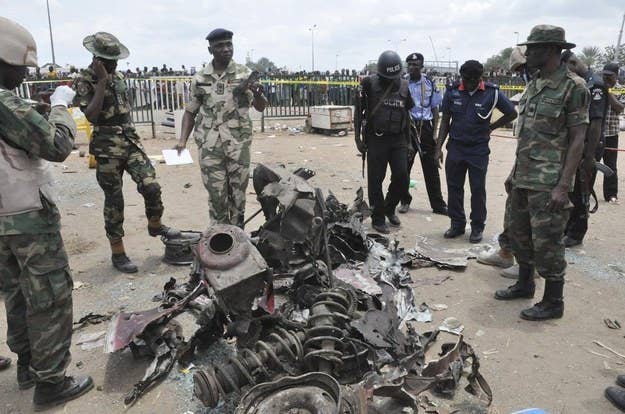 The bomb exploded at 6:55 a.m. during the morning traffic rush. Nigerian President Goodluck Jonathan blamed Boko Haram, a Nigerian Islamist militant group, for the attack. The group has not claimed responsibility.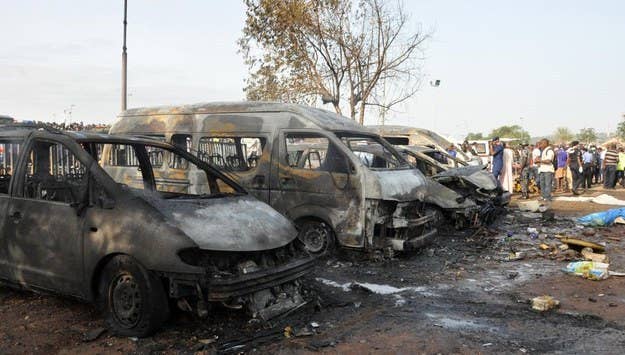 Nigeria, population 170 million, is Africa's biggest economy and a major oil producer. The country is predominantly Muslim in the north and Christian in the south.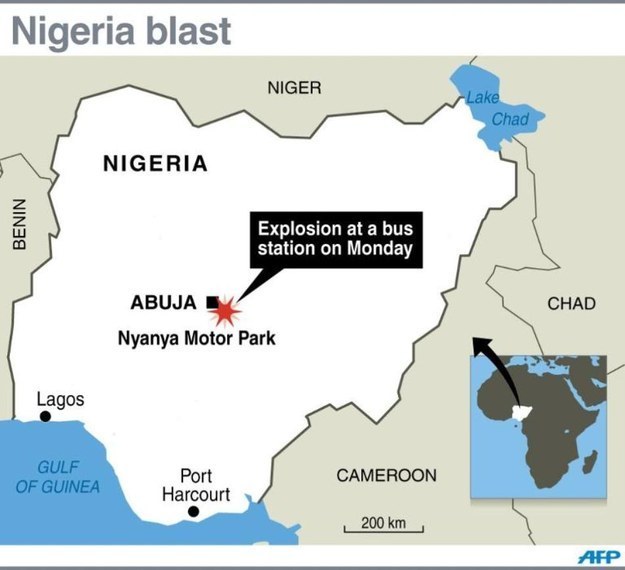 Boko Haram — meaning "Western Education is Forbidden" — has been waging a four-year insurgency in Abuja and the country's north. More than 4,000 people have been killed and nearly half a million forced to flee, according to the International Crisis Group.