Bones And Bras Strew The Streets Of Madrid As Garbage Collectors Strike
Madrid's garbage collectors have been on strike all week — and they are creating quite the stink.
Madrid's 6,000 street sweepers and garbage collectors in public parks are on strike to protest layoffs and pay cuts. The strike started after private companies contracted by the city announced plans to cut salaries by 40 percent and to lay of more than 1,000 workers.
The Guardian's Spain correspondent has been reporting the story — via the pig leg dumped on his doorstep.
Others are less impressed.
This is not art.
"There are places you can't walk because of the trash. The garbage strike continues in Madrid."

At least the colors are nice?
Union leaders say they are not taking back to the streets soon.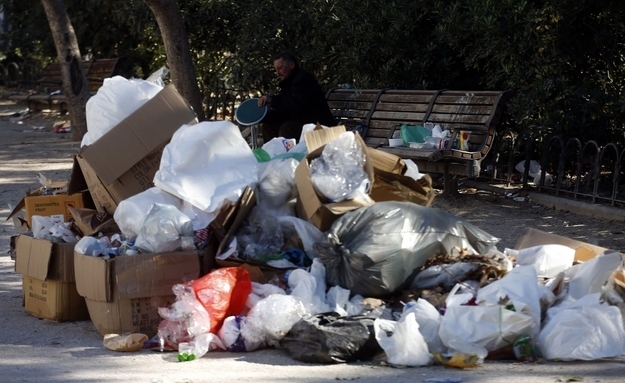 "The strike is indefinite, we're not going to sign an agreement that pushes some of us into poverty and the rest into unemployment," a union leader told Bloomberg Businessweek.
The average salary of the effected workers ranges from 900 to 1,300 euros ($1,205 to 1,740 USD).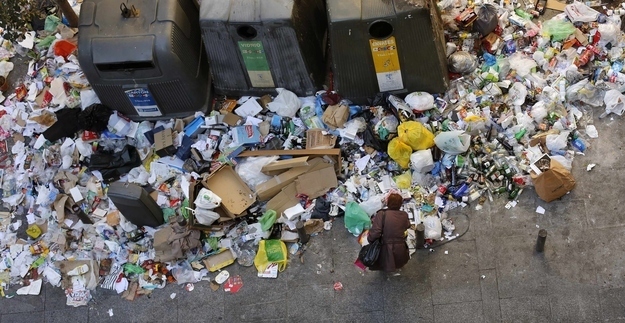 Some in Madrid, though, don't seem to mind the rodents.