Boko Haram Rebels Dressed Up As Soldiers And Gunned Down 200 People In Northern Nigeria
As was the case with the kidnapped schoolgirls, the military was warned of the attack — but failed to act.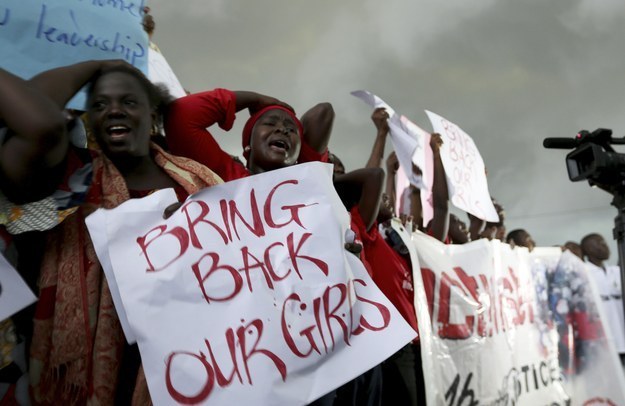 Boko Haram militants dressed as Nigerian soldiers killed at least 200 civilians on Monday in attacks on three villages in northeastern Nigeria. The Nigerian military was warned of an impending attack, but failed to intervene and prevent the slaughter, witnesses told the Associated Press.
"We all thought they were the soldiers that we earlier reported to that the insurgents might attack us," a community leader who fled the massacre told the AP.
Monday's attacks occurred in Danjara, Agapalwa, and Antagara in Nigeria's northern Borno state, near where Boko Haram militants kidnapped 300 schoolgirls on April 15. The nightmarish kidnappings raised international ire in May — but nearly three months later the girls remain in captivity.
The community leader who witnessed the killings told the AP that residents reached out to the local government after they heard of an impending attack. They pleaded with the military to send soldiers to protect residents. The soldiers never arrived.
Instead, Boko Haram militants arrived in the villages wearing military uniforms and driving Toyota Hilux pickup trucks, which the military commonly uses, witnesses reported. The fighters told civilians they were there to protect them — and then opened fire on the residents that had gathered around them seeking protection.
Several top officials confirmed reports of the slaughter, according to AP. News of the massacres took several days to reach the central government and international media because of poor roads and phone connections.
Thousands of Nigerians have been killed in Boko Haram's five-year insurgency — including 2,000 so far this year — while at least another 750,000 have fled their homes. Boko Haram's stronghold is in northern Nigeria, where fighters have a relatively free flow across borders with neighboring Cameroon, Niger, and Chad.
Critics say Nigeria's government and military have not done enough to defend Nigeria's citizens. Soldiers often fear fighting the better-resourced Boko Haram, though analysts allege that Boko Haram has also infiltrated military ranks.
Meanwhile, police in Nigeria's capital on Tuesday issued a ban on protests in support of the 200 still-kidnapped girls, but then backtracked on the threat. The police previously used force to break up these kinds of protests, which Nigerian activists have continued to hold for months.