Boko Haram Has Kidnapped Another 20 Women In Northern Nigeria
Worldwide interest in Boko Haram has dimmed — but the group's violence has not.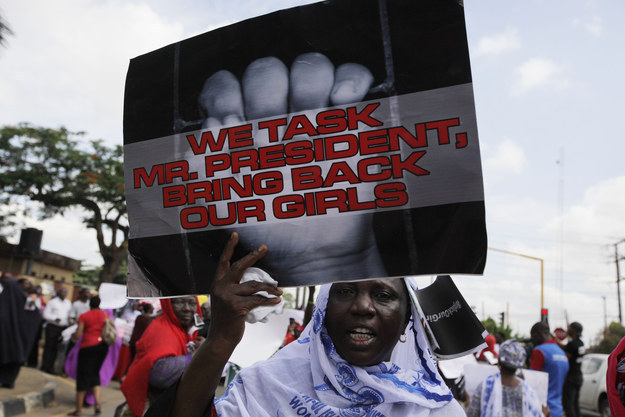 Suspected Boko Haram militants have kidnapped 20 women from a nomadic settlement in northeast Nigeria, striking close to where gunmen kidnapped more than 300 school girls on April 15, the Associated Press reported Monday.
The attackers stormed the Garkin Fulani settlement around noon last Thursday and ordered the women into their vehicles at gunpoint, an eyewitness told AP. Three men who tried to stop the kidnappers were also abducted, according to news reports. The militants then drove off into a remote part of the largely lawless Borno state, Boko Harams' stronghold.
Last week, Boko Haram militants killed around 200 people in three attacks in Gowza, northeast Nigeria; residents allege that they warned the military of an imminent attack, but that soldiers failed to intervene.
Meanwhile, Nigerian soldiers on Sunday reportedly killed more than 50 Boko Haram fighters that were said to be on their way to carry out an attack, defense spokesman Chris Oluklade told the AP in an email.
Many in northern Nigeria are furious with the government's failure to fulfill its pledge to rescue the hundreds of kidnapped schoolgirls and to protect civilians from further Boko Haram violence. Nigeria's security forces are gravely under-resourced, and acutely so in the historically marginalized north. Many in Nigeria's police and military fear fighting the better armed Boko Haram; others allege that Boko Haram has successfully infiltrated security force ranks.
Boko Haram has been waging a five-year insurgency against Nigeria's central government, using both bombs and kidnappings to terrorize the region. More than 200 Nigerians have been killed in the fighting so far in 2014, while an estimated 750,000 have been forced to flee their homes.