Battle In Benghazi Leaves At Least 24 People Dead
As U.S. lawmakers cycle through debates over what happened during the deadly storming of the U.S. embassy in 2012, life in Benghazi continues to worsen.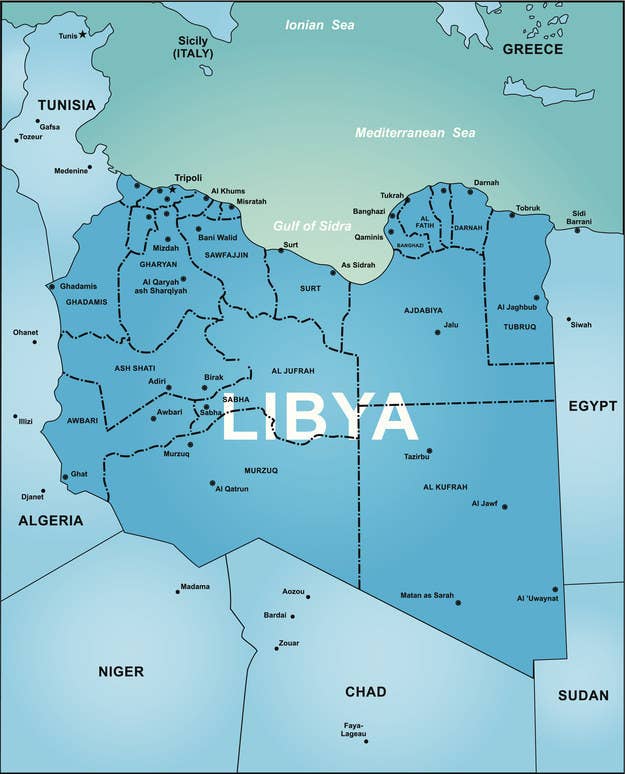 At least 24 are dead and another 150 wounded after fierce fighting broke out Friday between Islamist militants and paramilitaries in the coastal city of Benghazi. The fighting underscored Libya's failure to rein in Islamist and rebel militias that have thrived in the political and security void following the 2011 civil war and ouster of former leader Muammar al-Qaddafi.
The self-declared Libyan National Army, a paramilitary force led by retired General Khalifa Haftar, told Reuters the group shelled a base belonging to Ansar al-Sharia and another Islamist militant group based in Benghazi. Eyewitness confirmed to the BBC that warplanes bombed a known Ansar al-Sharia base.
As news of the violence spread, Libya's newly appointed prime minister ordered the regular Libyan military to stop any armed groups, including Haftar's forces, in Benghazi.
Benghazi, in Libya's east, was an early center of the NATO-backed uprising against Gaddafi, and the site of the now infamous 2012 storming of the U.S. embassy. In the years since the uprising in 2011, clashes between militants and the army have become commonplace, as have political assassinations and bombings. Across Libya, former civil war rebel leaders have carved out their own regional fiefdoms and refused to disarm, while Islamist groups like Ansar al-Sharia have been able to operate openly, despite their U.S. designation as a terrorist organization.
Libya's fledgling central government has also struggled to keep itself together. On May 4, Libya's parliament, in a disputed vote, swore in 42-year-old Islamist-leaning businessman Ahmed Matiq as the new prime minister, after the former Western-backed prime minister, Ali Zidan, was pushed out of office in March in a vote of no-confidence. The interim prime minister, Abdullah al-Thinni, resigned in April after gunmen attacked his family.
Libya's parliament, which many see as corrupt, has been repeatedly disrupted by militia violence. On March 2, militants stormed the building in Tripoli while legislatures were in session, wounding two. Two days later the parliament moved to a five-star hotel, after gunmen stormed it again, killing a guard and wounding several lawmakers. On April 29, gunmen stormed the parliament, disrupting a scheduled vote to pick a new prime minister.
Meanwhile, Libyan militias have repeatedly targeted foreigners and kidnapped foreign dignitaries. On May 13, Jordan's ambassador to Libya was released in a prisoner exchange, after rebels seized him in the capital a month ago.