Veteran war correspondent Ayman Mohyeldin announced via Twitter that NBC News had reversed course and was sending him back to Gaza.
NBC News issued a statement Friday evening confirming Mohyeldin's redeployment and praising his work:
Ayman Mohyeldin has done extraordinary reporting throughout the escalation of the conflict in Gaza, filing 25+ reports over the past 17 days, including his invaluable and well-documented contribution to the story on the deaths of the four Palestinian children on Wednesday. As with any news team in conflict zones, deployments are constantly reassessed. We've carefully considered our deployment decisions and we will be sending Ayman back to Gaza over the weekend. We look forward to his contributions in the coming days.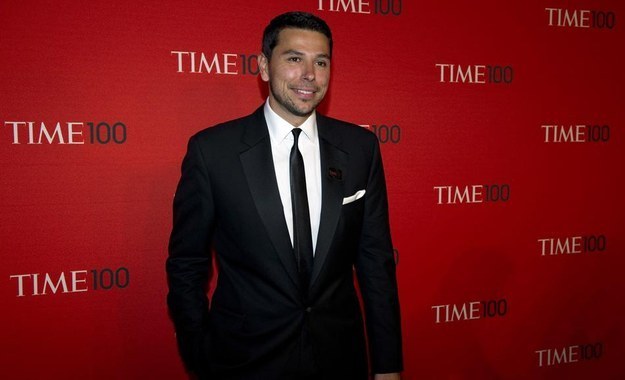 NBC pulled veteran war correspondent Ayman Mohyeldin from Gaza on Thursday — a day after he live-tweeted an Israeli airstrike in Gaza that killed four children — citing "security concerns," according to The Intercept.
Mohyeldin has covered the Middle East extensively for over a decade, and reported for major news organizations like CNN, NBC, and Al Jazeera English. Mohyeldin was one of the only foreign correspondents reporting from Gaza during the 2008 Gaza War, winning awards for his Al Jazeera English coverage. He joined NBC after reporting on the Arab Spring from Cairo in 2011 for Al Jazeera.
On Wednesday, Mohyeldin was one of a number of foreign journalists who witnessed an Israeli air strike kill four children near his hotel in Gaza. He shared photos and personal testimonies of the gruesome incident on Twitter in posts that quickly went viral.
On Wednesday evening, NBC had another correspondent, Richard Engel, cover the story from Tel Aviv. NBC aired a pre-recorded interview with Mohyeldin on the day's killings in a later broadcast. Several NBC employees were angry that Mohyeldin had been sidelined from the story, according to MediaBistro.
Mohyeldin tweeted out a statement critical of the State Department's response to the violence in Gaza that has since been deleted, causing some on Twitter to question whether NBC censored him. BuzzFeed has reached out to NBC for comment.
As news of Mohyeldin's removal spread, journalists and Middle East watchers were outraged at NBC's decision.