And Then There Were None: Egypt Arrests Last Muslim Brotherhood Leader
Essam el-Erian, a Muslim Brotherhood leader, was found hiding in an upscale neighborhood of Cairo and detained for inciting violence.
Egyptian authorities on Wednesday arrested Esaam el-Erian, deputy head of the Freedom and Justice Party, known for his polarizing character and making statements that range from violent to absurd.
Egyptian TV broadcasted this picture of a smiling Erian wearing a white galabeya (traditional male robe) at the time of his arrest.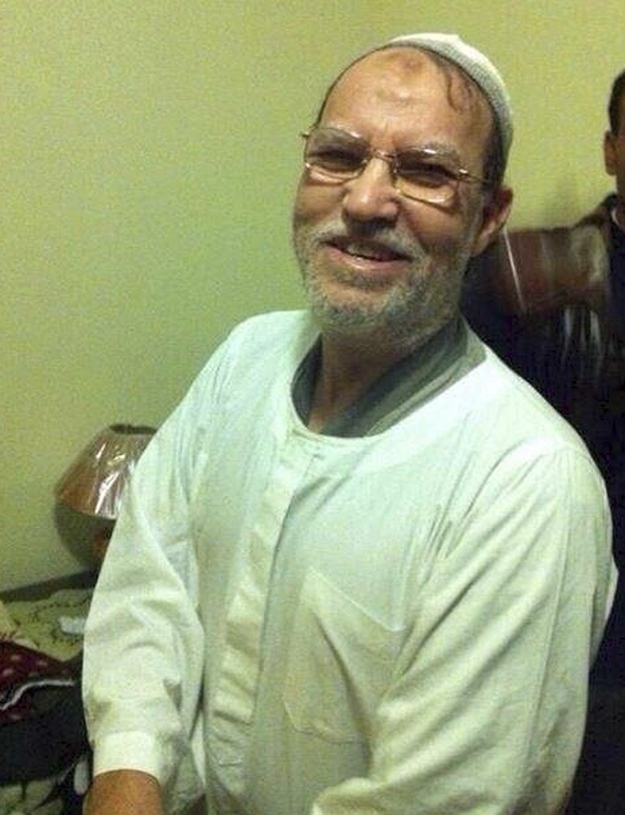 Dozens of Brotherhood leaders and hundreds of rank and file members have been arrested since Mohamed Morsi was ousted as president in July. Morsi is set to stand trial beginning November 4.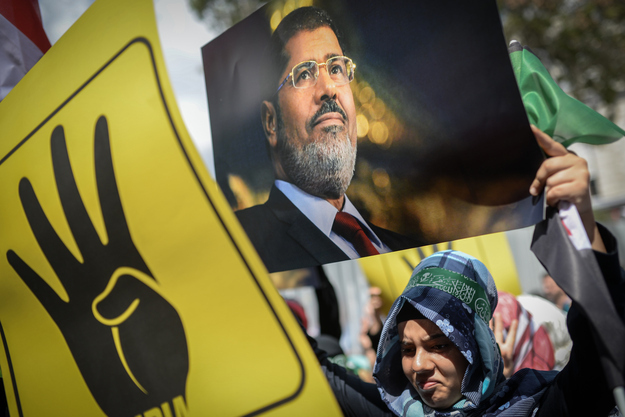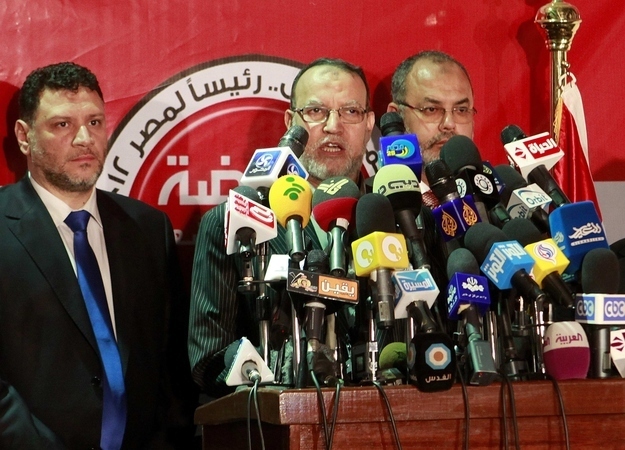 He was a frequent public voice for the Muslim Brotherhood under Morsi's rule.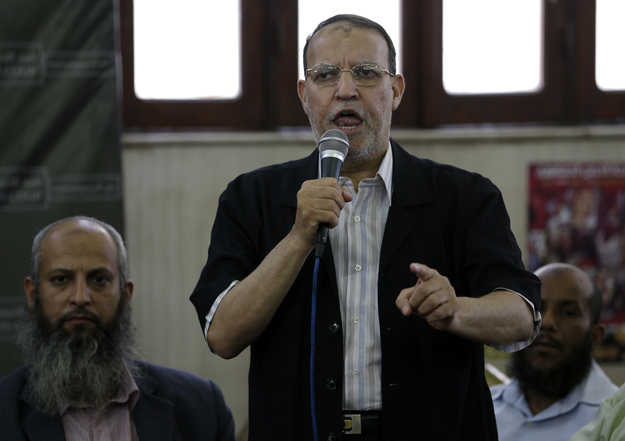 And held many leadership roles in the Brotherhood and its affiliated political movement, The Freedom and Justice Party. He also served a stint in parliament, and was a leader in the Brotherhood-dominated Doctor's Syndicate.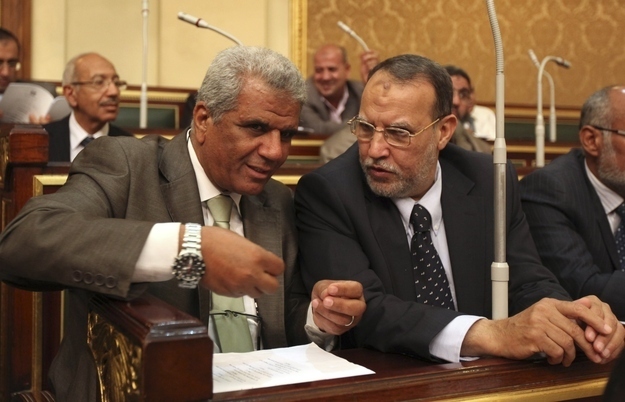 Since the military's ouster of Mohamed Morsi on July 3, he has been one of the most vocal critics of what he calls the military's undemocratic coup.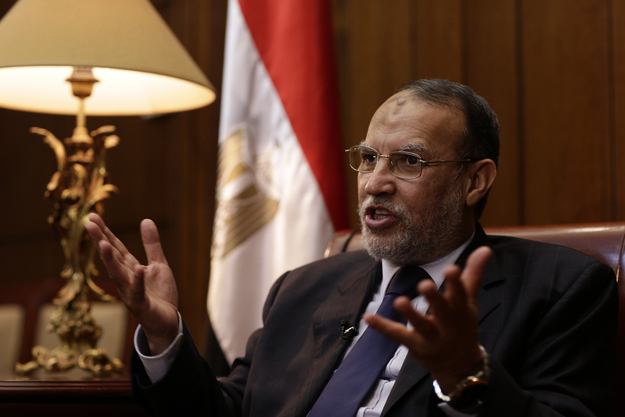 He has taken a hard-line approach, refusing to take part in talks with the interim government appointed by the military.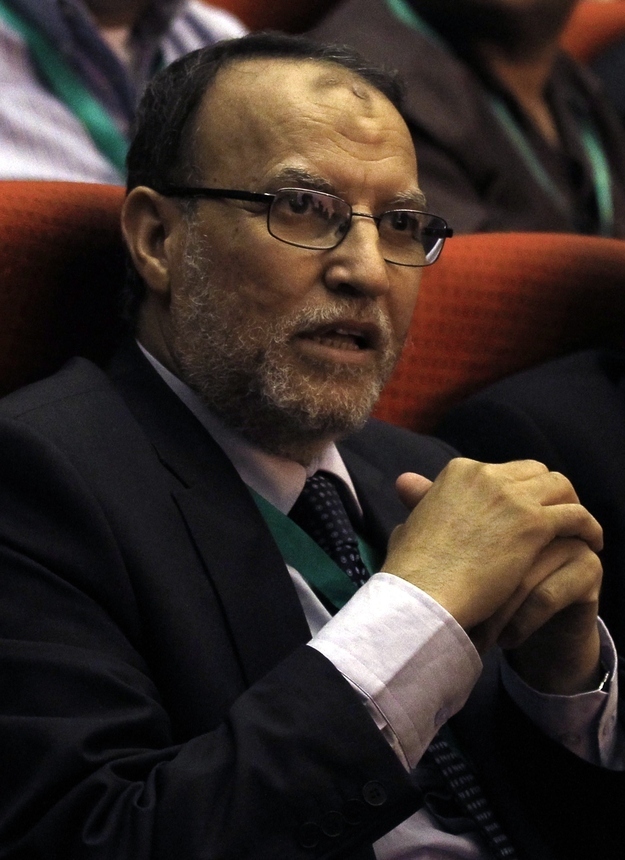 Now he stands accused of instigating street clashes and inciting violence on several occasions over the last year. He will be held for 30 days, pending trial.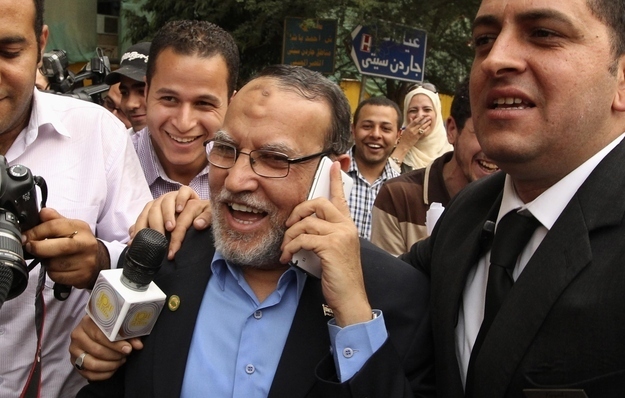 During one protest outside the presidential palace in December, which left at least 10 people dead, Erian appeared on an Islamist TV channel and asked supporters "in the tens of thousands, to besiege those thugs."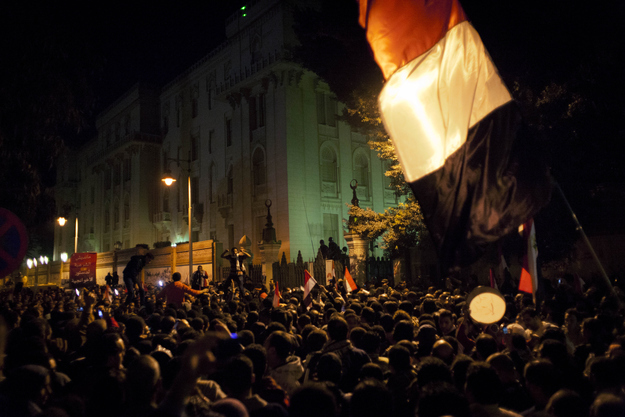 Twitter was immediately abuzz with news of Erian's arrest – and commentary on his final photo shoot.

There was also discussion of some of Erian's more memorable public statements.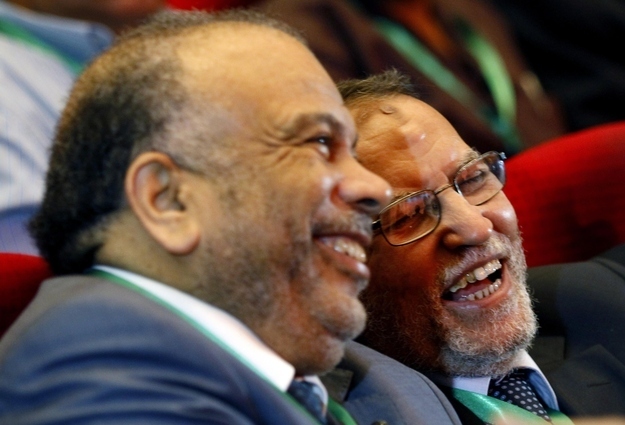 In August, he called on Egyptians to besiege the U.S. embassy after Morsi's ouster. "We hope the diplomats will not be exposed to any harm, but we want them out of the country. We do not want them on our land."
In May, he made headlines when he accused a former senior member of the Palestinian Fatah movement of plotting to undermine security in Egypt's Sinai Peninsula.
As a public voice of the Brotherhood, he was also notorious for double speak.

After the Boston marathon bombing in April, the Brotherhood condemned the attack in English, but Erian in a Facebook post questioned the timeline of events. "Who funded the violence?"
In a January TV interview he called on Egypt's Jews to return to the country: "I wish our Jews return to our country, so they can make room for the Palestinians to return, and Jews return to their homeland in light of the democracy" evolving in Egypt.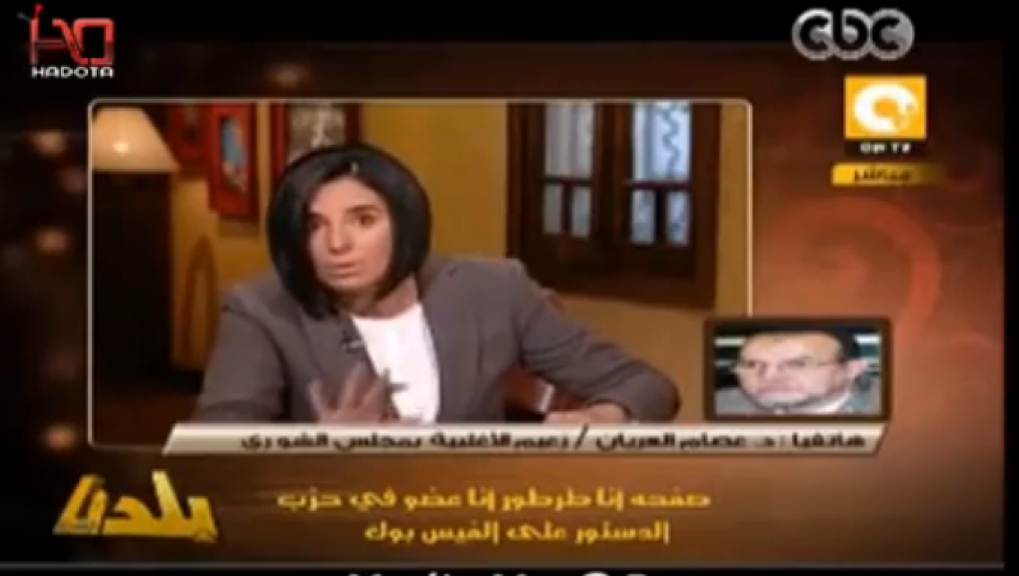 He added, "Why stay in a racist entity, an occupation, and be tainted with war crimes that will be punished, all occupation leaders will be punished," he said. In separate comments he added that the Zionist "project" will end.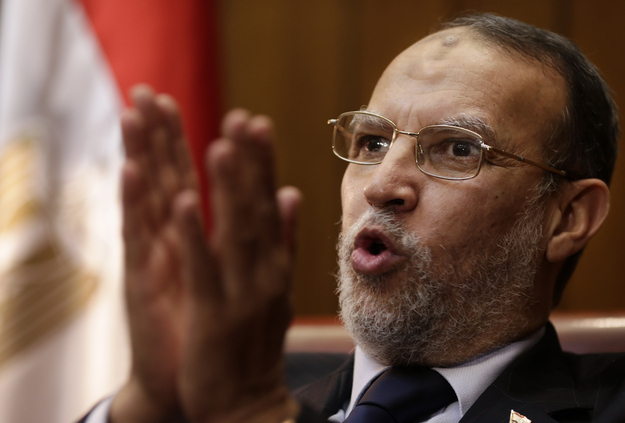 The satirist Bassem Youssef mocked Erian's statement and public reaction to it, and compared him to James Bond because of the various roles he played for the Muslim Brotherhood.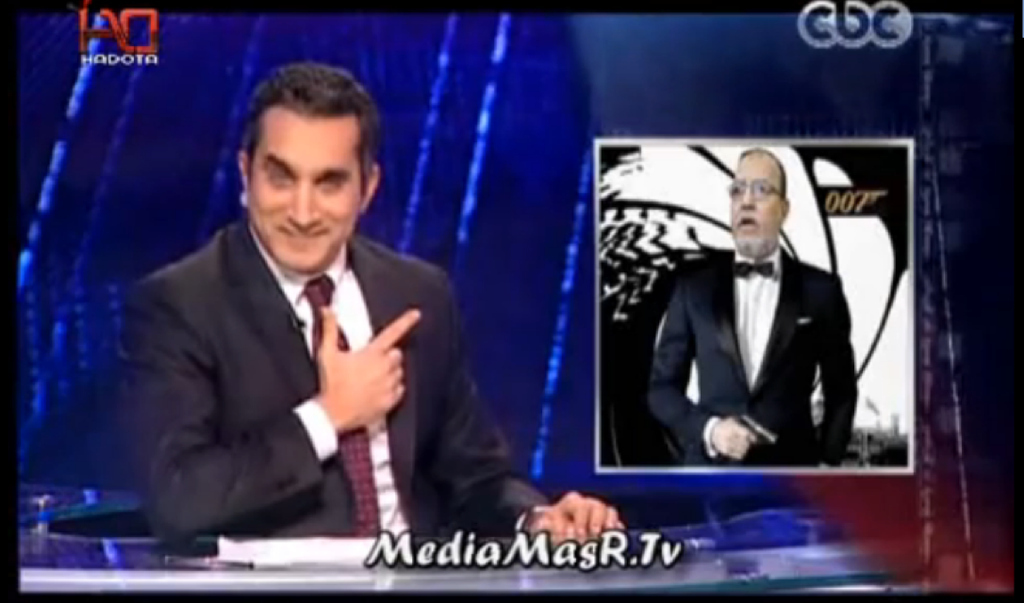 As the country reverts back to a pre-Morsi mentality, Erian's arrest is a sign that the short-lived permissive era of Muslim Brotherhood participation in Egyptian politics is nearing a complete close.

Hours after Erian's arrest, pro-Muslim Brotherhood student protesters rioted at Al-Azhar Islamic university, the center of Sunni learning. Police stormed the campus to stop the unrest.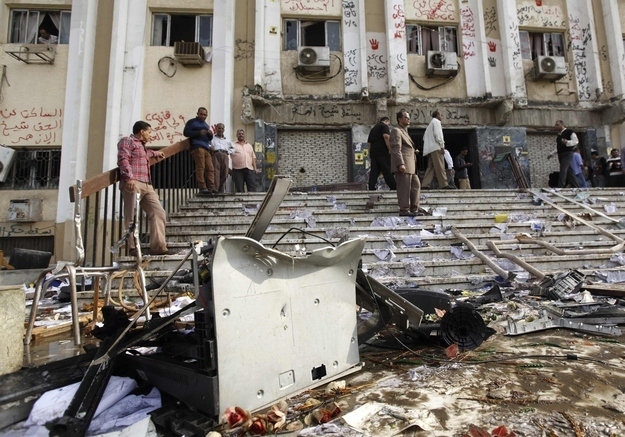 With the Muslim Brotherhood now banned and their media and sit-ins shutdown, student protests like this are one of the few sites left for political contestation.