This is Abla Fahita, an Egyptian puppet featured in online ads for Vodafone. She is currently under investigation for claims that in her most recent ad she sent out secret terrorist messages on behalf of the banned Muslim Brotherhood.
This is Ahmed Spider, who first lodged the complaint against Abla Fahita. Spider is a political activist known for popularizing conspiracy theories. In 2011, he accused those protesting in Tahrir Square of being Free Masons.
Abla Fahita and her daughter, Karkoura, became household names when they started to appear in the telecom company's online ads in 2012. Abla Fahita is a widow and her character is a renowned gossip.
The latest ad posted to Vodafone's YouTube account on Dec. 27 seemingly told the simple story of Abla Fahita looking for her late husband's old phone line, in order to popularize a new Vodafone service.
A few days later, Spider appeared on TV and accused Abla Fahita of propagating terrorism. The ad featured a shiny cactus instead of a Christmas tree, which he saw as a threat of violence. The cactus had four fingers — like the pro-Brotherhood Rabaa sign.
"And this is of course a bomb."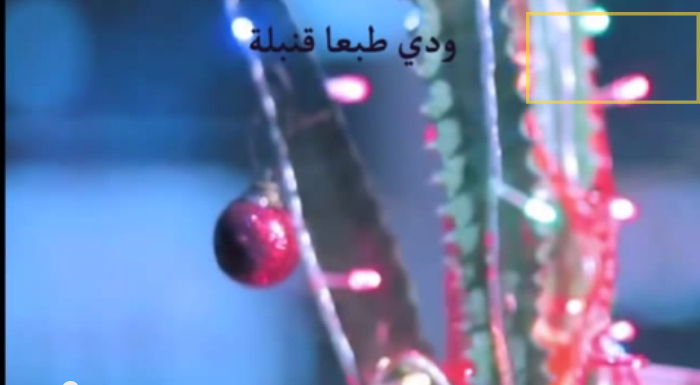 Vodafone has denied the allegations. And Abla Fahita has become even more of a star. On Wednesday night, she appeared on the Egyptian pro-regime channel CBC (via Skype) to defend herself to Spider, who called into the show.
The interview was going smoothly until Abla Fahita's daughter interrupted, while wearing a Santa Claus finger muppet. The TV host still tried to take the interview seriously.
Even the host broke out in laughter a few times. In Abla Fahita's closing statement, she defended her status as a comedic character. The host concluded, "A very strange show… but in the last three years we've become used to hearing strange words."
The affair has launched a series of memes as well as the hashtag #FreeAblaFahita.
"Resist."

"We are all Abla Fahita."

The absurdity of "AblaFahitagate" was a painful reminder of Egypt's chaotic state.


Others lamented how Abla Fahita's case had become a distraction from the thousands of Egyptians imprisoned without due process, as well as the families still awaiting justice for those killed in the 2011 revolution.

The Egyptian blogger Sarah Carr summed up the true tragedy of the puppet crackdown in a widely shared post.
And so it seems that this grand civilisation of 7,000 years is once again being held hostage by buffoons. Every country has its Glenn Beck type public figures, the difference in Egypt is that they are taken seriously where it suits the political ambitions of those at the reins and serves a useful purpose. Thus we have the Public Prosecutor accepting a complaint about a finger puppet while nobody has been charged for the deaths of nearly 1,000 people at Rab3a, because the current mood is almost fascistic in its reverence for the state and for state hegemony and for state opponents to be eliminated. If there was a page equivalent to We Are All Khaled Said now it would be Turns Out We Are All Adolf Hitler. Comedy and tragedy often overlap.