Afghanistan Just Expelled A New York Times Journalist For His Critical Coverage
Matthew Rosenberg is the first western journalist to be publicly expelled since the Taliban ruled.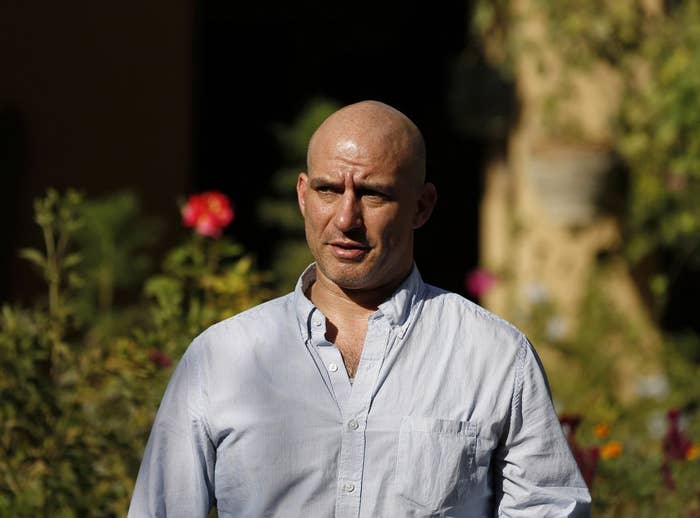 Afghanistan has ordered The New York Times reporter Matthew Rosenberg to leave the country within 24 hours and banned him from returning because of the content of one of his articles The Times reported on Wednesday.
Rosenberg, a U.S. citizen, is the first foreign journalist to be expelled from Afghanistan in the 13 years since the Taliban ruled the country.
Attorney General Mohammad Ishaq Aloko released a statement on Wednesday announcing the expulsion and accusing Rosenburg of writing an article that was "divisive and contrary to the national interest, security and stability of Afghanistan," The Times reported. Aloko's order came a day after his office issued another order prohibiting Rosenberg from leaving the country and summoned the journalist for a meeting on Tuesday.
The article in question, published on Tuesday in The Times, quoted high-level officials in the government discussing a plan to form an interim government to bypass the country's current election issues — a move that would effectively constitute a coup, The Times reported. Aloko's statement on Wednesday did not address which Afghan laws, if any, Rosenburg had allegedly broken.
President Hamid Karzai's office in a statement released Wednesday said that a recent The Times article "showed foreign interference and conspiracy in order to destabilize Afghanistan." The statement added, "This kind of article should not be allowed," though it did not specifically address Rosenburg's case.
The New York Times Editor-in-Chief Dean Baquet slammed Afghanistan for expelling the paper's Kabul-based correspondent.
"Matt is a terrific reporter who reported an accurate story," Baquet told The Times. "He was perfectly willing to talk to the Afghan government but obviously wasn't going to reveal his sources."
Baquet added, "We're appalled that a government would kick a reporter out for doing his job."