Activists Call On Congress To Pass International Violence Against Women Act
One in three women around the world will be raped, beaten, or abused in their lifetime — and human rights activists say that it is time for the U.S. to act.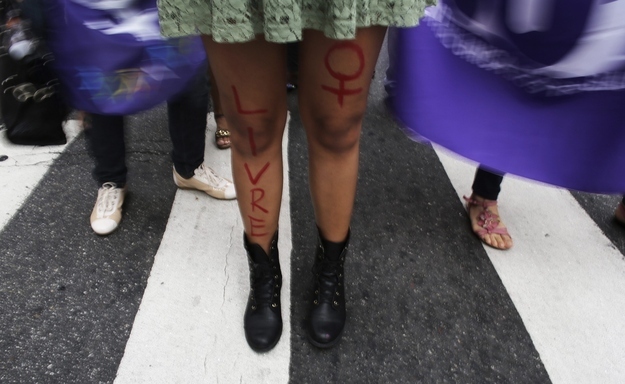 Activists are calling on lawmakers to support the International Violence Against Women Act (I-VAWA), which was reintroduced to Congress today for the fourth time. The Act would put combating gender-based violence at the forefront of U.S. policy and assistance programs.
"This is a global issue, and the U.S. has a tremendous opportunity to help stop gender-based violence, both domestically and globally," Cristina Finch, the head of Amnesty International's women's rights program, told BuzzFeed. "There is a global culture of discrimination that places less value on women than men."
I-VAWA would codify and implement the U.S Strategy to Prevent and Respond to Gender-Based Violence Globally, which the Obama administration instituted by Executive Order in 2012. The Act would implement a comprehensive framework to support survivors of violence, hold perpetrators accountable, and prevent further violence by better integrating violence prevention into existing U.S. economic, political, and educational programs. The U.S. Agency for International Development (USAID) currently has programs in place worldwide to improve the status of women and girls by working to strengthen education, employment, and health opportunities.
"Violence against women is not confined to a specific culture, region or country, or to particular groups of women within a society," a 2006 U.N. study on violence against women found. "The different manifestations of such violence and women's personal experiences are, however, shaped by factors such as ethnicity, class, age, sexual orientation, disability, nationality and religion."
Activists are optimistic that this time around the I-VAWA Act has the political momentum to pass, including key support from the Obama administration. Rep. Jan Schakowsky, a Democrat from Illinois, introduced the bill to the House this afternoon. Last year Republicans pulled support for the bill because abortion restrictions were not included. Activists say those concerns have kept the Act off the books since then Sen. Joe Biden first introduced it in 2007.
"What we see often is that women's rights issues take a back seat to other issues, such as military involvement," Finch said. "The problem is that when any government takes the issue of women's human rights and sidelines it, they aren't going to come up with effective solutions to their problems."
In recent years, several high profile international cases of violence against women in India, South Africa, Egypt, and Haiti have increased scrutiny on the issue. Last year, Congress overcame previous Republican opposition and voted to extend the Violence Against Women Act. On Wednesday the Tom Lantos Commission on Human Rights held a hearing on the Capital on gender-based violence. Finch told BuzzFeed that over 12,000 people watched the hearing online. This week Amnesty International and other human rights groups are also holding protests in the capital to express their support for the I-VAWA Act.
"I think politicians are realizing that they can't get away with opposing legislation to stop violence against women anymore," Finch said.
Finch called gender-based violence a global human rights crisis with far-reaching negative consequences on individual, local, national, and international stability. Experts say that women who are victims of sexual assault are more likely to be poor and unemployed. They have also found that the political exclusion of women is one cause of the frequent breakdown in peace process agreements. Security risks are heightened for women living in areas of conflict and displaced zones, as well as for refugees, LGBT, and disabled women. A large percentage of violence is perpetrated against women under 15, and often by males that the female is intimate with or personally knows. Civil society and development campaigns to combat gender-based violence have increasingly emphasized the need to include men and boys, who can also be victims of and potential partners in the struggle against violence.
In India, a women is raped every 20 minutes, according to government statistics.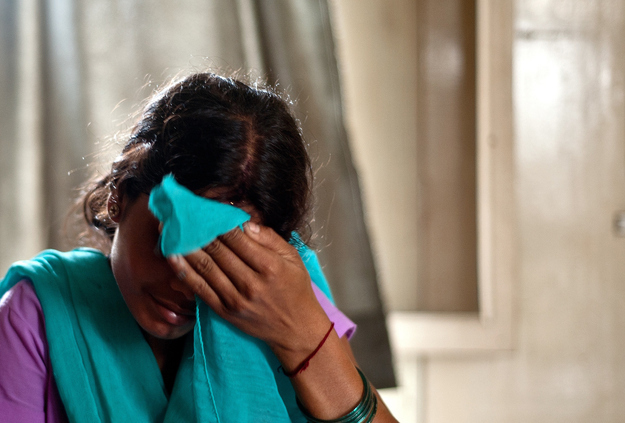 In South Africa, every six hours a woman is murdered — by an intimate partner.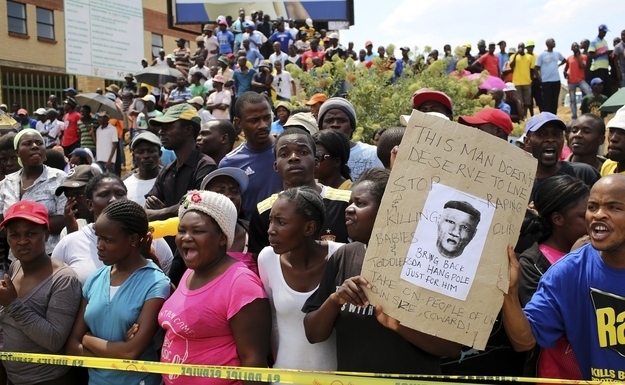 In Egypt, there were 173 reports of mob sexual assaults during street protests from June 30–July 9 — resulting in one arrest.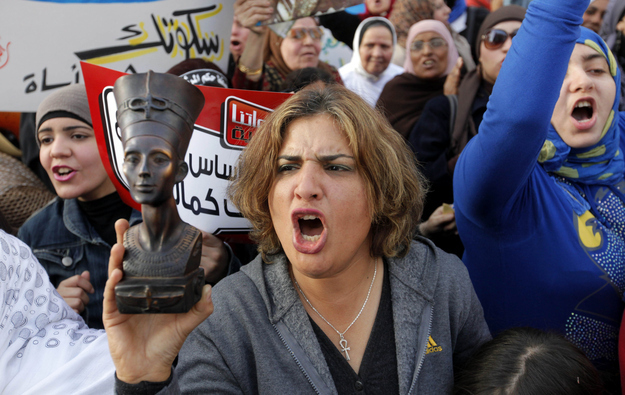 In some refugee camps, Syrian women have been told not to use the bathroom past 10 p.m. because of the threat of sexual violence.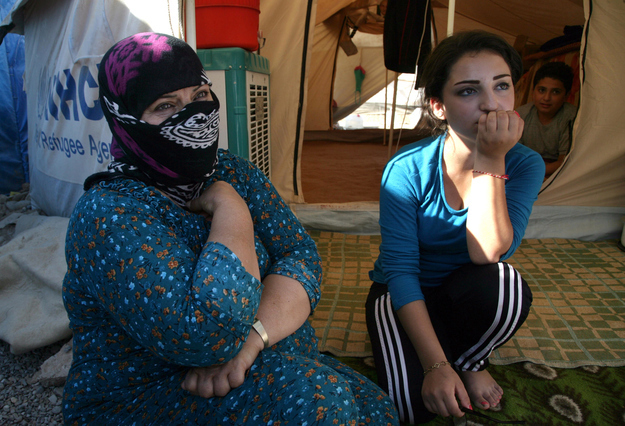 In the chaos that followed the Haiti earthquake, females as young as 17 months old were raped and sexually assaulted.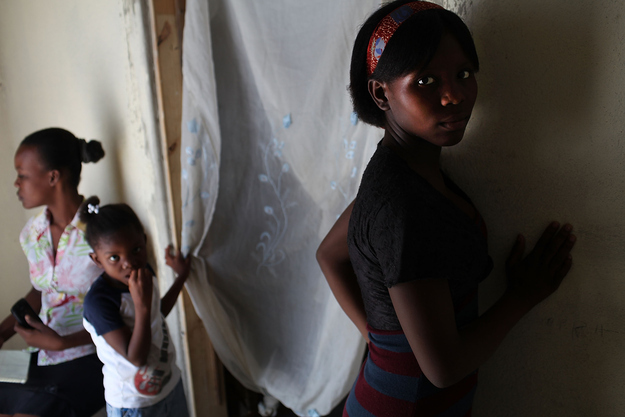 In America, every two minutes a women is sexually assaulted.