UPDATED: July 31, 5:35 pm —
Shifa hospital in Gaza has been the site of horrific scenes of pain and death since the start of the Gaza War. But Wednesday night Dr. Bassel Abuwarda tweeted out this happier news: a woman there had just given birth to quadruplets.
On Thursday, Israel and Hamas agreed to a 72-hour humanitarian cease-fire beginning August 1. The news came as the death toll after 23 days of fighting continued to rise. More than 1,370 Palestinians, mainly civilians, and 56 Israelis, mainly soldiers, have been killed. At least 249 children are among Gaza's dead, while another 2,000 have been injured, the UN reported Thursday. Eight Palestinian journalists and media workers have also been killed, according to the International Federation of Journalists; journalists have reported being threatened by both Israeli and Hamas officials over their coverage.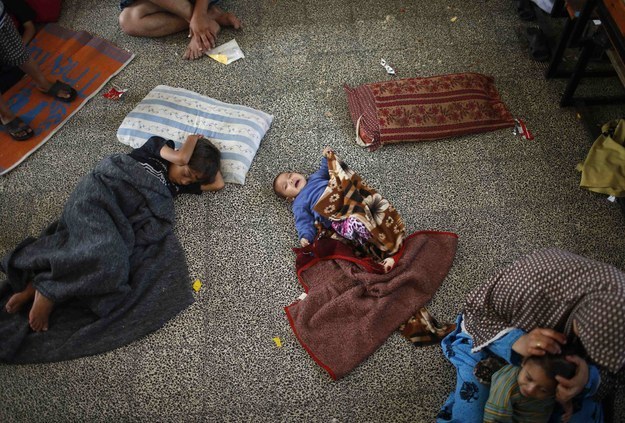 Israel has said that their military campaign is intended to stop Hamas militants from firing rockets into Israel and building tunnels into Israel and Egypt to smuggle weapons and people. On Tuesday, Hamas released a video of their militants using a tunnel to enter Israel and attack Israeli soldiers. The Israeli army confirmed that five soldiers were killed in the raid.
Israeli air strikes have also taken a high toll on Gaza's impoverished densely populated civilian population. Both Israel and Egypt have blocked their borders with Gaza, preventing Palestinians from leaving and accessing vital humanitarian care. Israeli air strikes have destroyed at least half of Gaza's water and sanitation infrastructure, leaving two-thirds of the besieged population without access to safe water, according to the U.N. Over 245,000 people have sought refuge in U.N. facilities in Gaza, and another 200,000 Palestinians have been displaced, according to the U.N. Since the start of the conflict, hospitals in Gaza have warned that they are underresourced.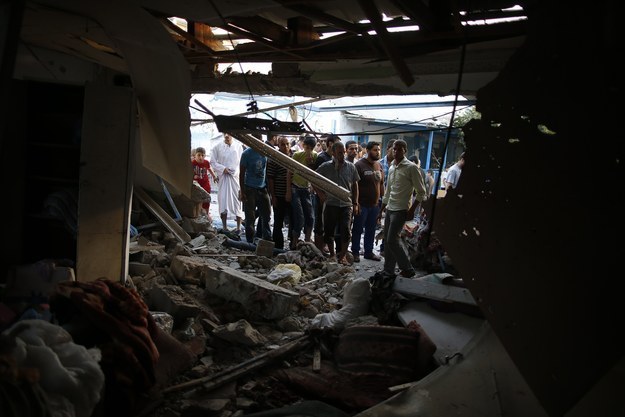 The United Nations Relief and Works Agency (UNRWA), the U.N. body for Palestinian refugees, has also been struggling to assist Palestinians amid a shortfall in donor funds. On Thursday, UNRWA released an urgent appeal for more funding. Eight UNRWA staff members have been killed in Gaza since the start of the conflict. Israel has reportedly bombed U.N. shelters six times, Reuters reported. Last week, an Israeli shelling of a U.N. shelter in Beit Hanoun killed 16 people.
On Wednesday, UNRWA Spokesperson Chris Gunness broke into tears during an interview on Wednesday with Al Jazeera Arabic as he tried to describe an Israeli air strike that killed at least 13 Palestinians at a U.N. school in Gaza that morning.
Repeated attempts by the U.S., Egypt, and other countries in the region to broker a cease-fire between Hamas and Israel have so far failed. On Thursday, Israeli Prime Minister Benjamin Netanyahu called up 16,000 reserve soldiers and said that the Gaza campaign would not end until Hamas' tunnels had been destroyed.
This week the U.S. also announced that it was resupplying Israel with grenades and mortar roundss as part of a pre-existing weapons agreement, according to the Pentagon Press Secretary Admiral John Kirby.