Popular French soccer player Nicolas Anelka sparked controversy this weekend after he made the quenelle, an arm gesture that resembles a reverse Nazi salute, to celebrate a goal during a English Premier League soccer game in London on Saturday.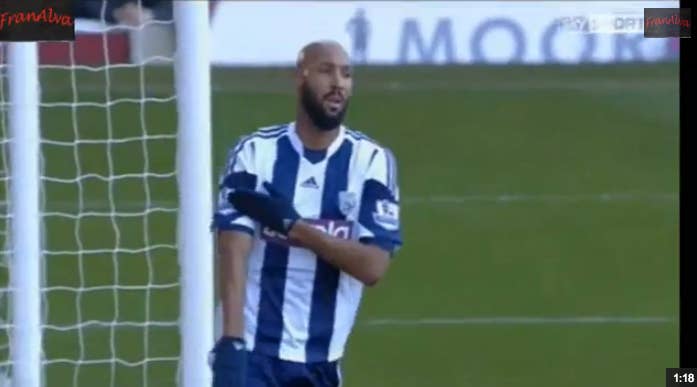 The gesture was invented and popularized by Dieudonné M'Bala M'Bala, a French comedian who is openly anti-Zionist and has been accused of anti-Semitism. Dieudonné insists the salute is an anti-establishment expression. Critics says its origins and use have been overtly anti-Semitic.
In response to the controversy, French Interior Minister Manuel Valls has renewed calls to ban public appearances by Dieudonné, who has long been controversial. The English Football Association (FA), meanwhile, is investigating whether the act was indeed offensive, which would lead to Anelka's suspension under FA rules. Anelka is a striker with West Bromwich.
On Monday, the soccer club released a statement saying it was conducting its own investigation into the incident, and would cooperate with the FA. In the meantime, Anelka remains eligible to play, and has promised to never make the gesture again.
"The Club fully acknowledges that Nicolas' goal celebration has caused offense in some quarters and has asked Nicolas not to perform the gesture again," the West Bromich statement said. "Nicolas immediately agreed to adhere to this request."
The incident has since morphed far beyond soccer. Condemnation from across the political spectrum in France and beyond has been swift. But among the French public, reaction to whether Anekla's act was indeed anti-Semitic has been mixed.
Anelka, 34, defended the salute in English and French on Twitter, saying it was a "special dedication to my friend Dieudonné." His coach, Keith Downing, has seconded the claim.

French Sports Minister Valérie Fourneyron tweeted otherwise: "The gesture from Anelka is a shocking provocation, disgusting. No place for anti-Semitism and incitement to hatred in football."
In France, others have uploaded photos and videos of themselves making the salute.
This photo of Obama, Beyonce, and Jay-Z was tweeted by Anelka and circulated widely. In the photo the four are not making the quenelle, but the apparent resemblance is seemingly intended to depoliticize the gesture.

But critics say many of the copycat photos uploaded prove otherwise, such as this photo of a man making the gesture outside the Jewish school in Toulouse where three children and a teacher were murdered last year in an attack fueled by anti-Semitism.

Another photo of NBA star Tony Parker, who was born in Belgium and is a French national, making the gesture with Dieudonné earlier this year also began to circulate as the controversy grew.

Tony Parker later on Monday apologized for making the salute, saying that he did not know that the gesture could be "in any way offensive or harmful."
The Simon Wisenthal Center, a U.S. based group that monitors anti-Semitism, called on Parker to apologize.
On Monday Dec. 30, Parker issued a formal apology, saying that he did not know that the gesture could be "in any way offensive or harmful."
There were also memes.

While many in France condemned the gesture, others were more accepting. An online poll by Le Point, a French news magazine, found that 77% of readers did not find Anelka's action offensive. A Tumblr mocking Anelka's anti-establishment rhetoric, "Anelka against the system," sprung up in the wake of the controversy.
One popular post, "Anelka against McDonalds," mocks Anelka's appearance in an ad for Quick, a Belgian-owned company that is McDonalds' top rival in France.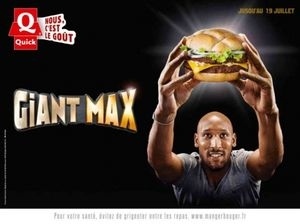 "Anelka against his car door."
"Anekla against Nike."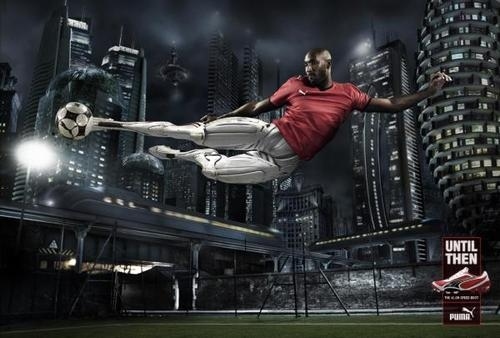 If found to be in breach of FA rules, Anelka could face a five-game suspension.
Correction: This post incorrectly referred to the English Premier League as the British Premiere League.