A Crazy Sandstorm Struck Tehran And Plunged The City Into Darkness
The rare wind and dust storm left five dead and around 30 injured.
A freak sandstorm and massive winds sept through Tehran on Monday, killing five people, injuring at least 30, and plunging the capital into a dusty darkness.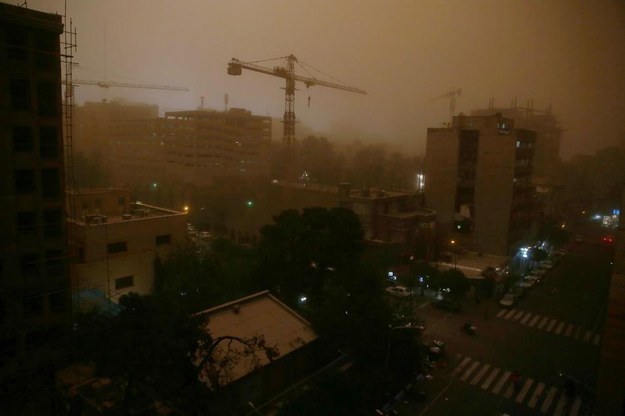 The storm knocked out power lines, damaged homes and buildings, and left at least 50,000 homes without electricity, according to AFP.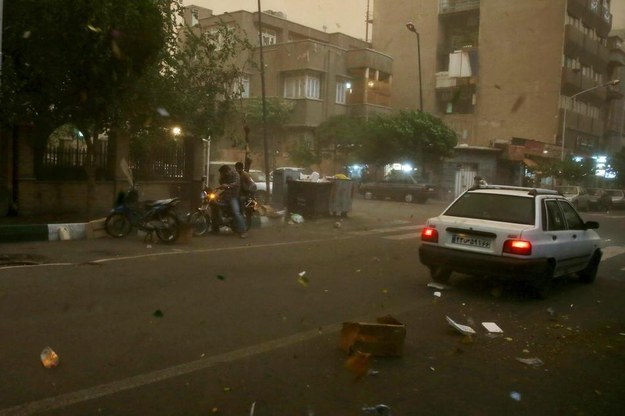 People in cars and the streets scrambled for cover as winds reached up to 70mph, state media reported.
State TV told Iranians to stay indoors after the deadly storm broke. The government deployed 7,000 emergency workers, but reportedly issued no warnings before it struck.
Iranians shared Hollywood-esque videos of the storm on (technically banned) social media sites like Twitter, Facebook, Youtube, and Instagram.