1.
Massive pro-democracy protests are shaking Hong Kong as thousands of students, activists, and everyday residents take to the streets to demand democratic elections free of Chinese interference.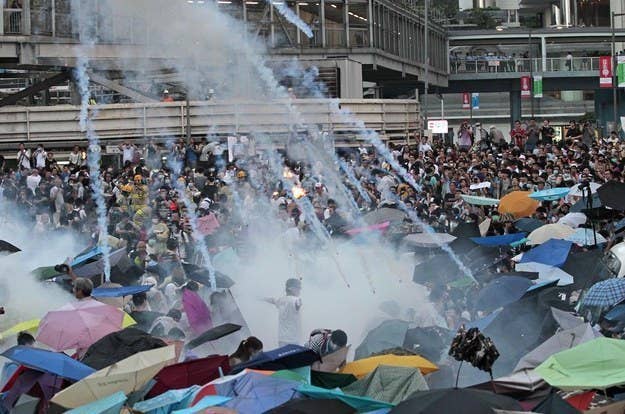 2.
Hong Kong, population 7.9 million, is a semi-autonomous region of China. The city returned to Chinese control in 1997 after more than 150 years as a British colony. It is now one of Asia's main financial hubs.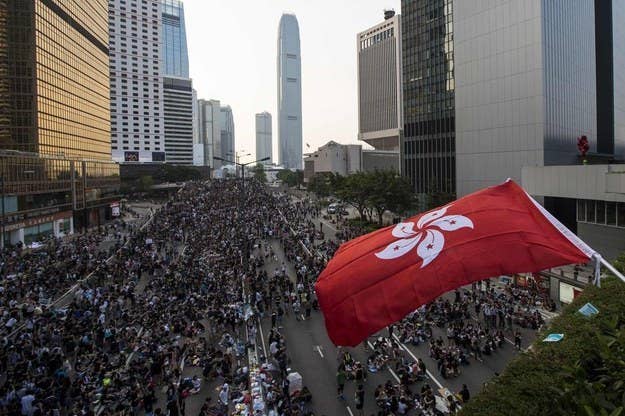 3.
Hong Kong doesn't have a constitution, but it does have Basic Law and a semi-autonomous government. Technically, people have freedoms of press, speech, assembly, and religion denied on the mainland. China calls this policy "one country, two systems."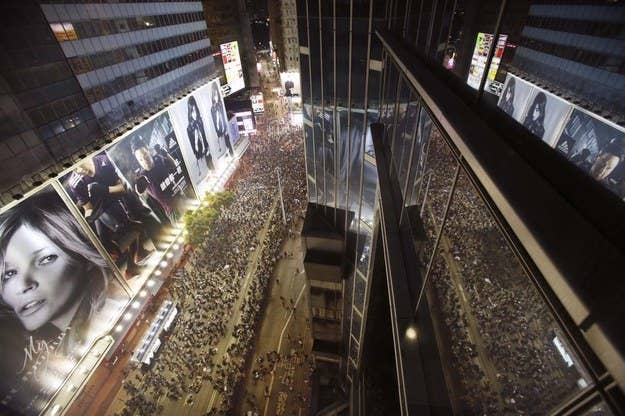 4.
But the Chinese government, based in Beijing, gets to approve what Hong Kong voters decide. In 2007, Beijing promised that upcoming elections in 2017 for Hong Kong's top position, the chief executive, would be free of interference.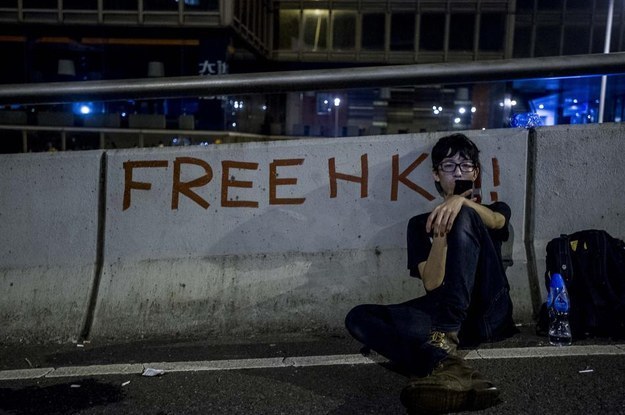 5.
Then, on Aug. 31, Beijing decided that all candidates for chief executive would have to be approved by a pro-China committee — basically undoing its 2007 pledge to elect the position via universal suffrage. Small protests followed.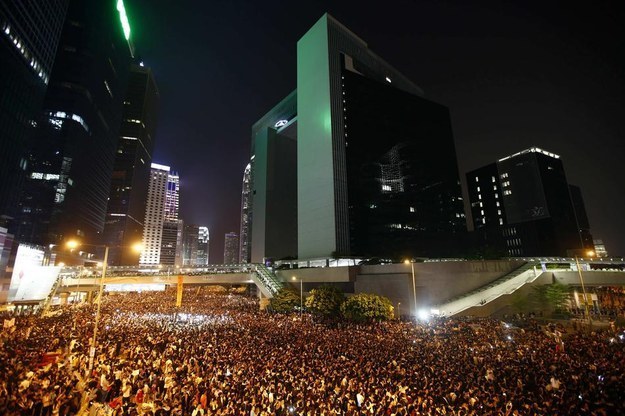 6.
Long-simmering anger erupted late Friday, as hundreds of pro-democracy activists stormed the government headquarters and student activists called for a week-long sit-in to demand greater democracy.
7.
The next day, thousands of non-violent protesters gathered in the streets. Police responded with tear gas, pepper spray, and batons. Activists dubbed the movement Occupy Central because it began at the central government complex.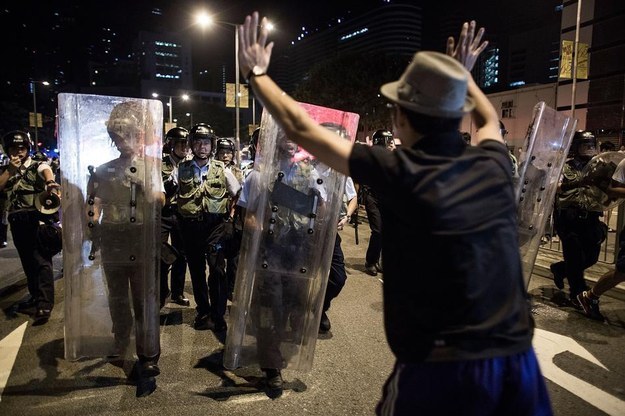 8.
Protesters built barricades to block the way to government buildings and main economic thoroughfares. These kinds of demonstrations have been largely uncommon in Hong Kong — and police responded with force.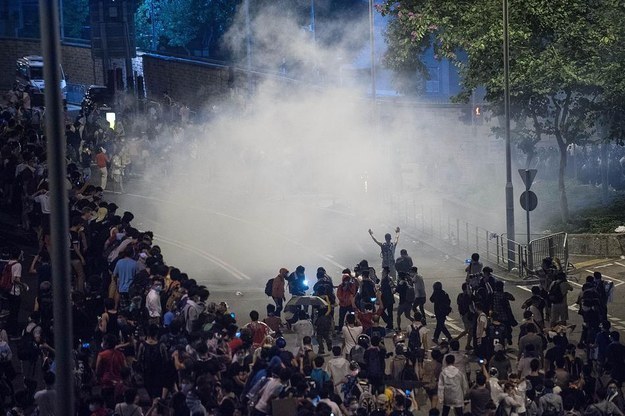 9.
The civil disobedience, and clashes, escalated further on Sunday. Analysts said these protests could be China's biggest political threat since the massacre of pro-democracy activists in Tiananmen Square in 1989.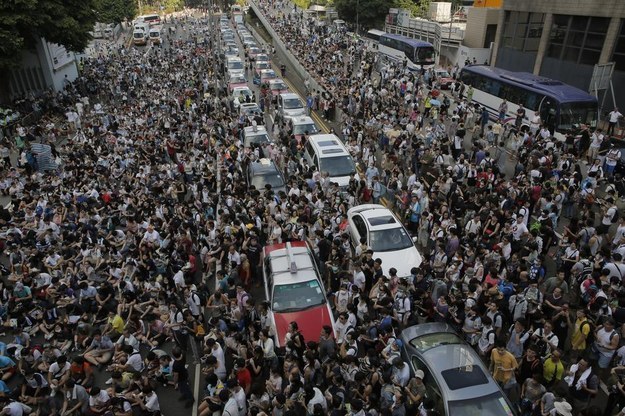 11.
Protesters took to carrying umbrellas to protect themselves from pepper spray, leading some to dub the movement the Umbrella Revolution. Protesters also used goggles, raincoats, and masks as protection.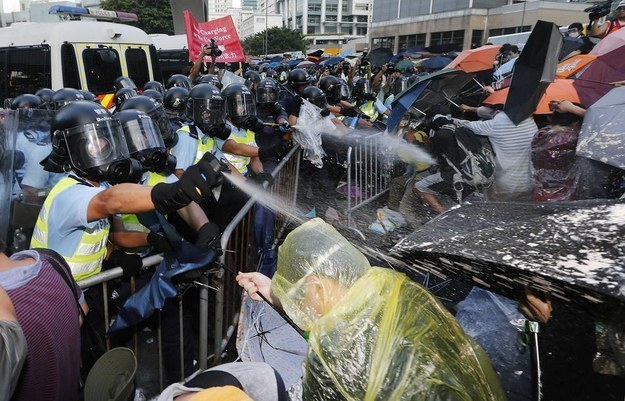 12.
Demonstrations continued to grow Monday, despite orders from Chinese authorities to end the strikes and protests. Financial markets also took a dip, as Hong Kong's unrest shook markets worldwide.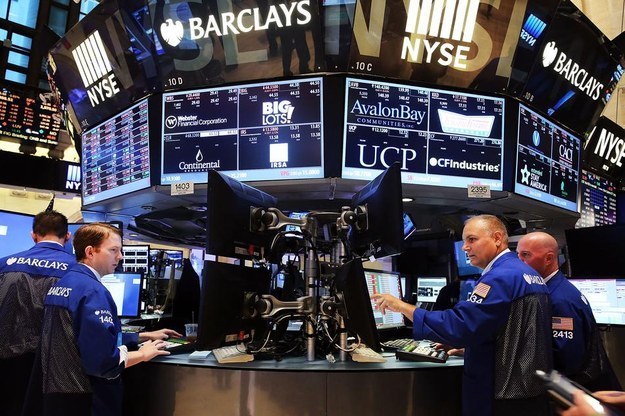 13.
As protests escalated, China increased its online censorship. Authorities blocked Instagram in mainland China, and users of Weibo, China's version of Twitter, said a large number of reports were being deleted on the platform.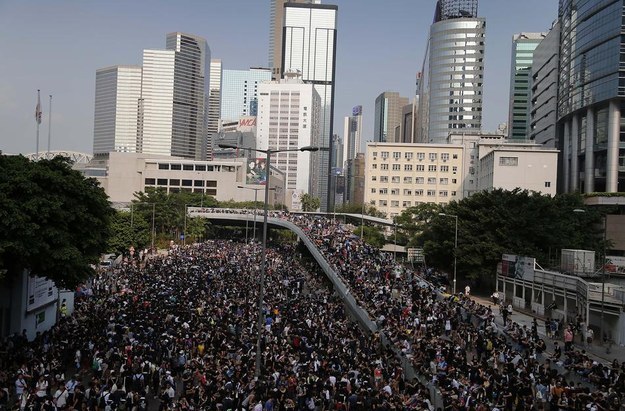 14.
Chinese authorities continued to denounce demonstrations and warned against any foreign interference, The New York Times reported.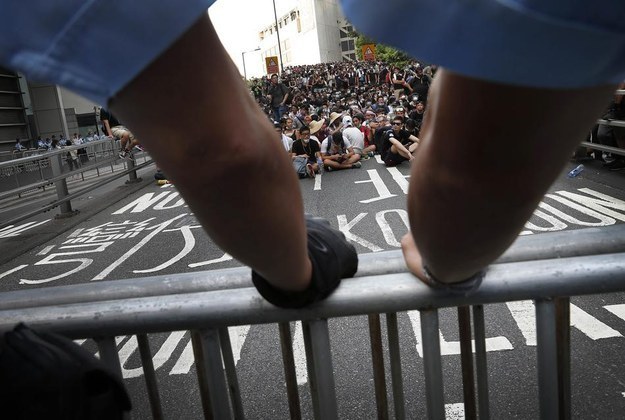 15.
Hong Kong authorities said they had called riot police off on Monday, but protesters continued to turn out in huge numbers. The protests are expected to continue.