1.
The Middle East and North Africa are home to a lot of cats.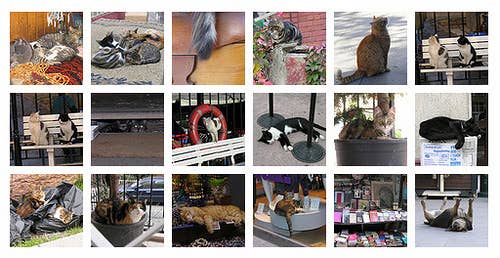 2.
And life isn't always easy.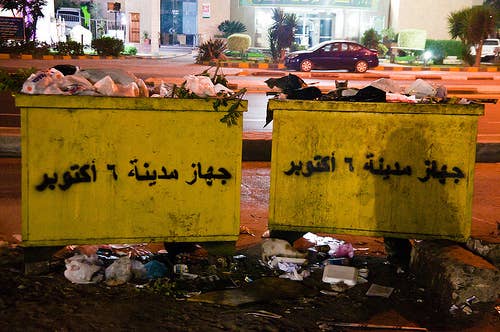 3.
Because these cats have a whole host of worries that are foreign to their American brethren.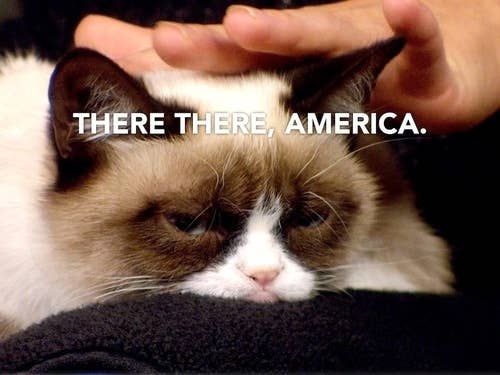 4.
They often have to contend with the threat of street violence.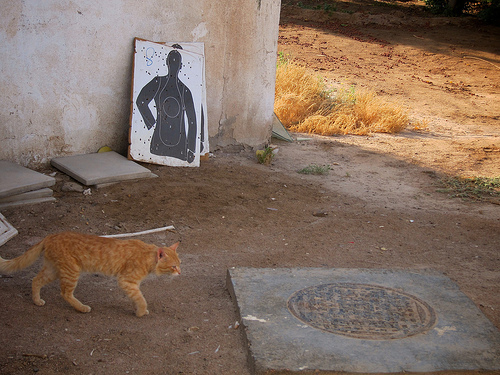 5.
The aftermath of military coups.
6.
Local health risks, like tear gas canisters.

7.
Political exploitation.
8.
And homes, families, and loved ones lost to war.
9.
It's often a life on the margins.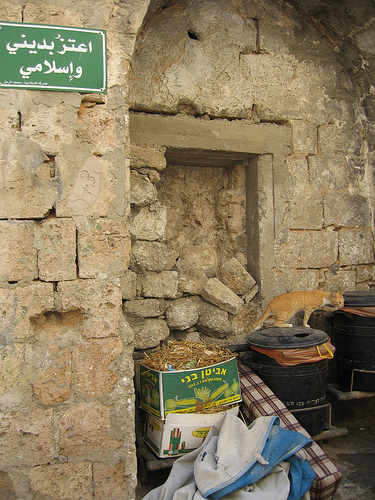 10.
Then there's this enduring stereotype.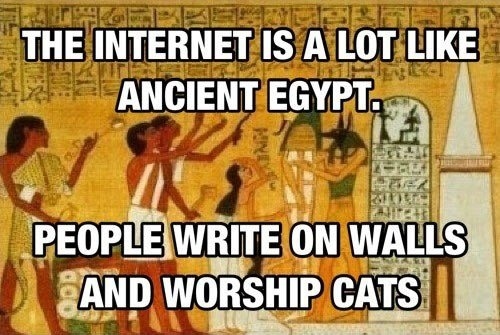 11.
But these cats don't need your pity, as they know they've also got it good.

12.
They get to laze around in Istanbul.

13.
Enjoy the fruits of the region's intellectual history.
14.
The comforts of religious traditions.

15.
And bask in the beauty of the Bosphorus.

16.
They can enjoy the time-honored trades of Morocco.

17.
And stroll through the blue streets of Chefchaouen.
18.
They are there to raise visitor numbers at Abu Simbal in Egypt.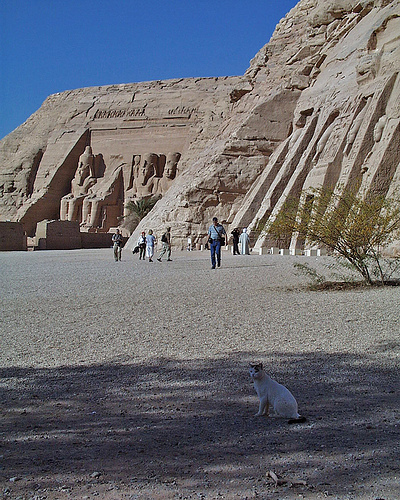 19.
Guard Petra in Jordan from any more Indiana Jones types.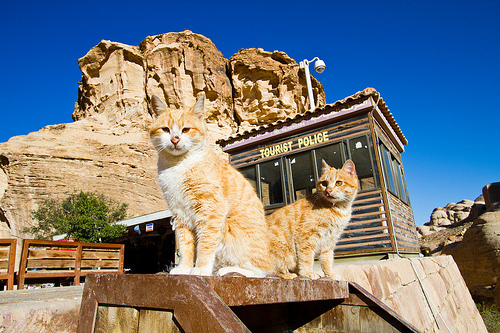 20.
Bear witness to the famed architecture of Syria.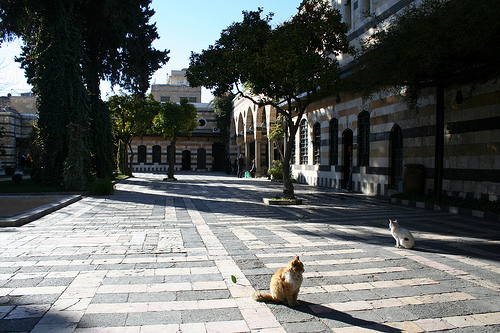 21.
Take a stroll through ancient Jerusalem.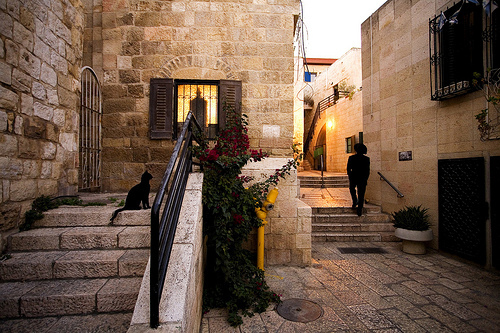 22.
And pose suggestively in front of religious institutions like any good tourist.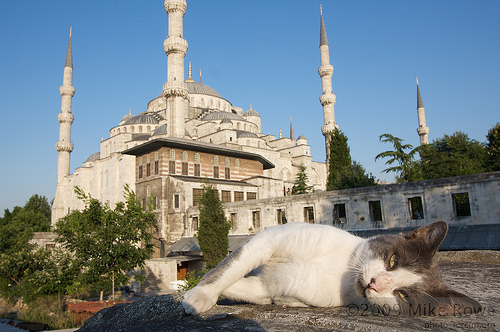 23.
But unlike tourists, they are not impressed with normative guidebook expectations.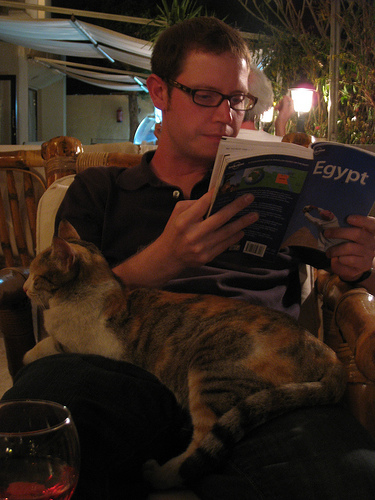 24.
And instead do it their own way: I came, I saw, I napped.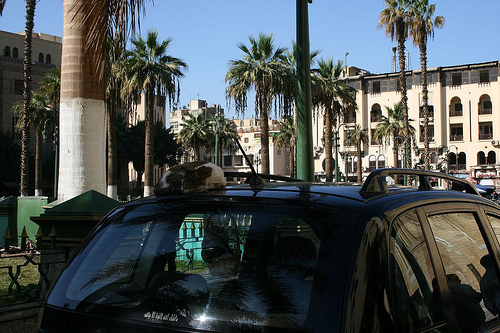 25.
Other times, they work their local charm, cosying up to tourists to silently mock their cluelessness all while getting a belly rub out of it.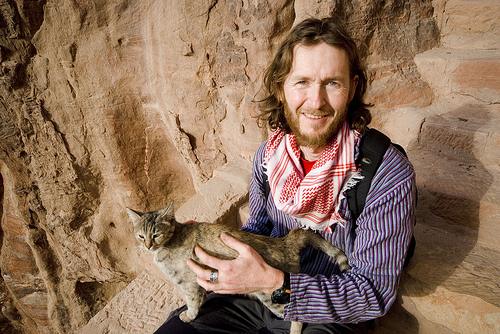 26.
Because cats understand way more about the "other" (you know, humans) than we think.
27.
They've mastered the art of hissing and staring at passerbys from their motorbikes.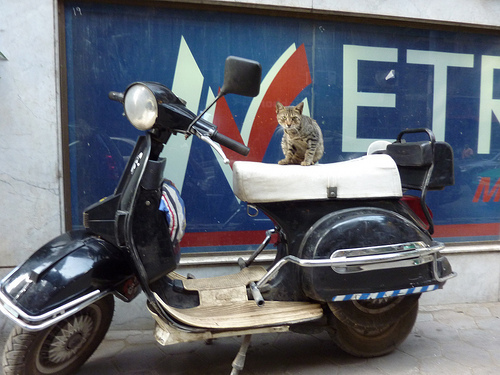 28.
They know the best way to make use of local news.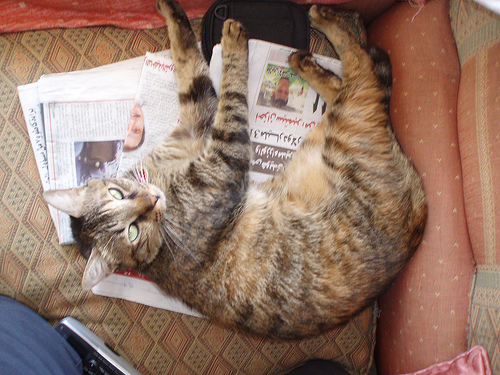 29.
They are experts on the local cuisine.
30.
And they are always down to party. Especially the Lebanese ones.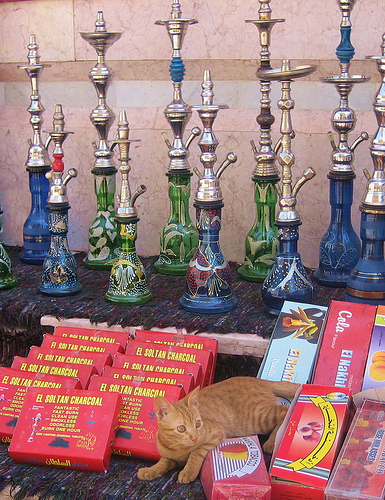 31.
Of course, like everywhere, there's also a lot of this.

32.
And then afterwards this.

33.
All cats are there to be loved. And in the end, they may be our only hope.