2.
Some people have moved on to practical questions: "How much do builders get paid?" "How to build a wall?"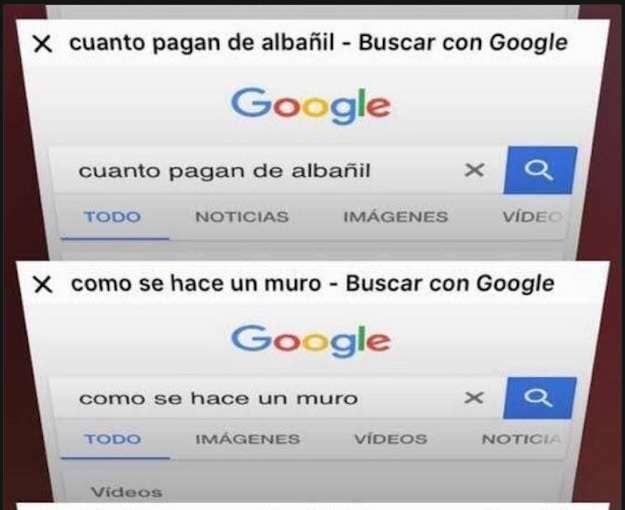 3.
This meme suggests how to practice for the wall in a fun and educational way.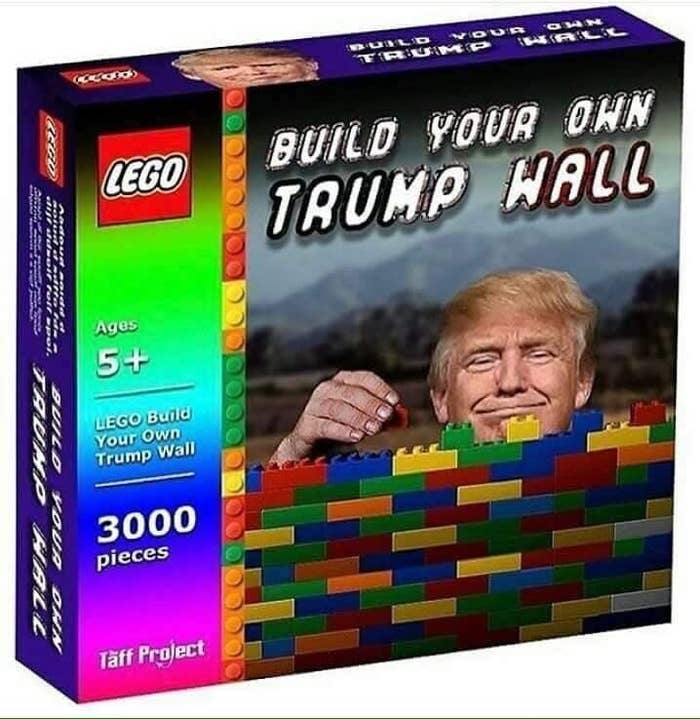 4.
This one shows a receipt with an added "Trump wall donation."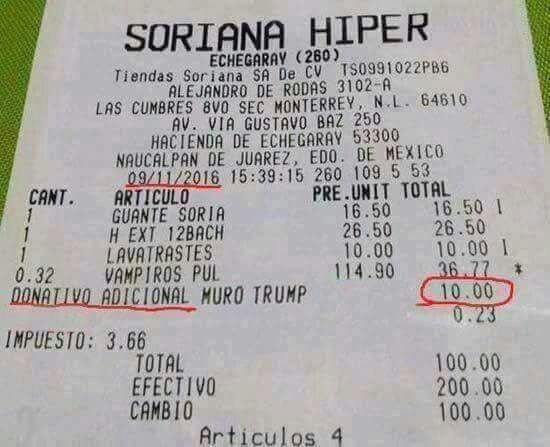 5.
"How to cross into the USA through the wall":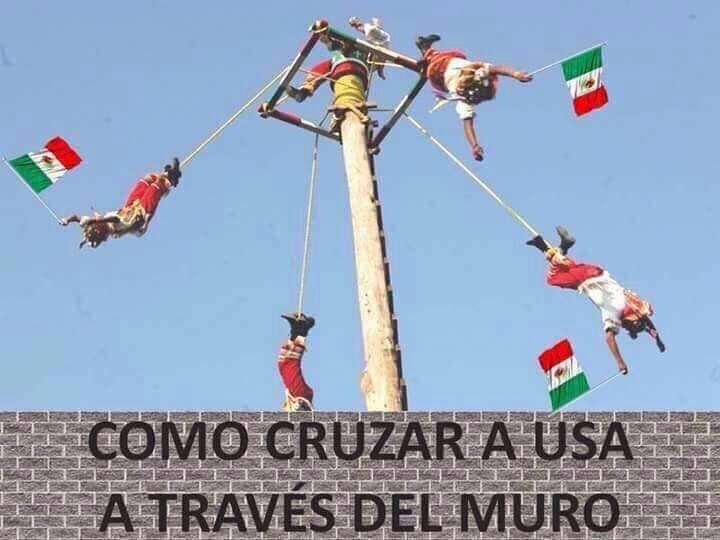 6.
Hey romantics, free idea: "I'm going to write our names on the wall"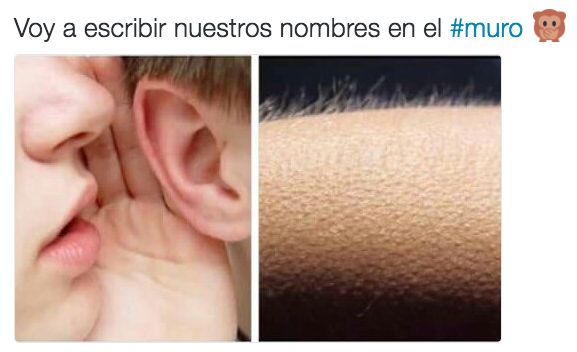 7.
"Mr. Trump, we want the wall, but the one from 1830."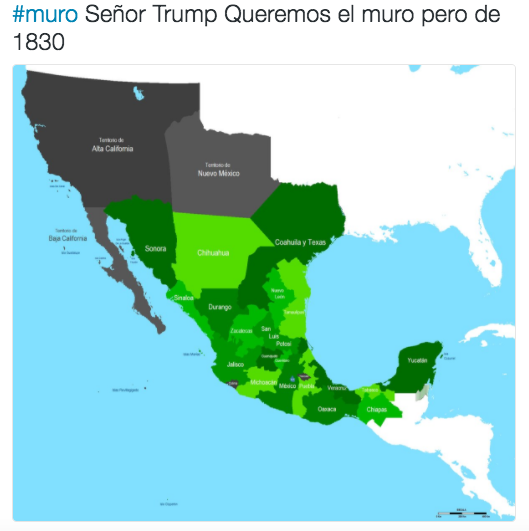 8.
This meme suggests it wasn't President Peña Nieto's fault — it was all just a big misunderstanding...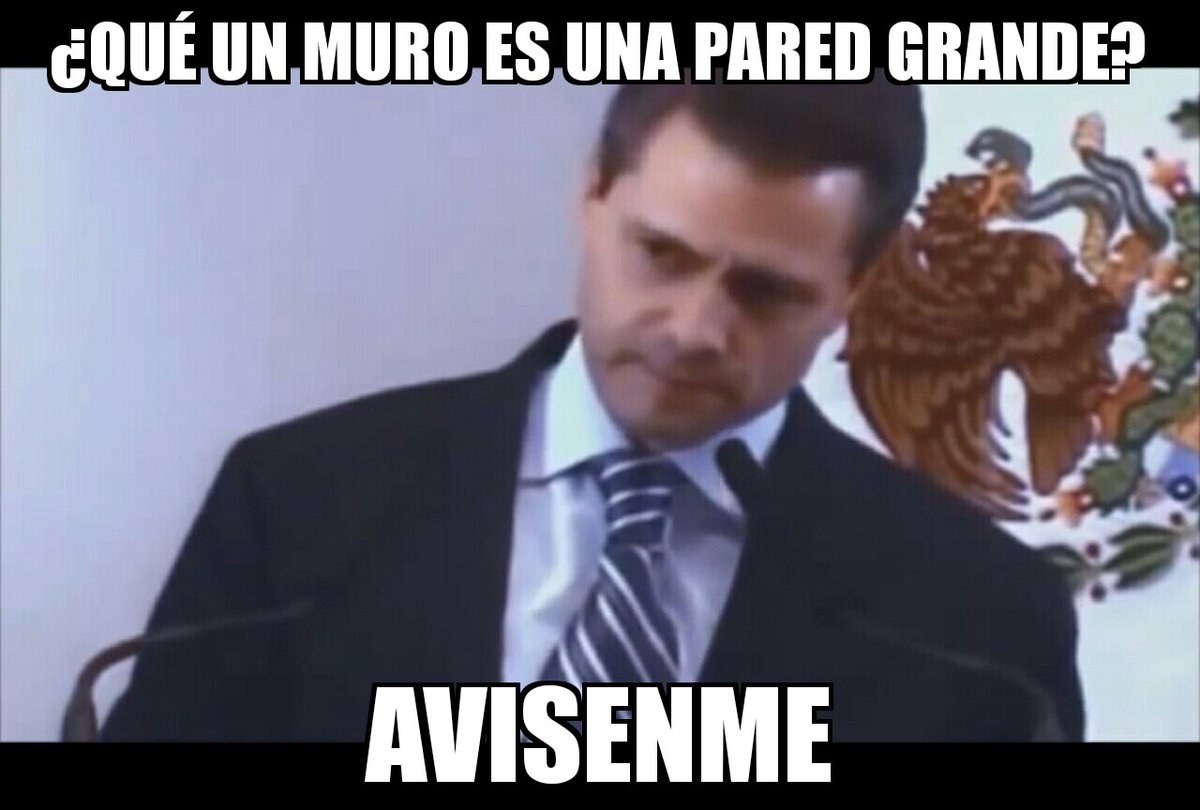 9.
But, as always, he's reflecting deeply on the subject: "Could we make it out of drywall?"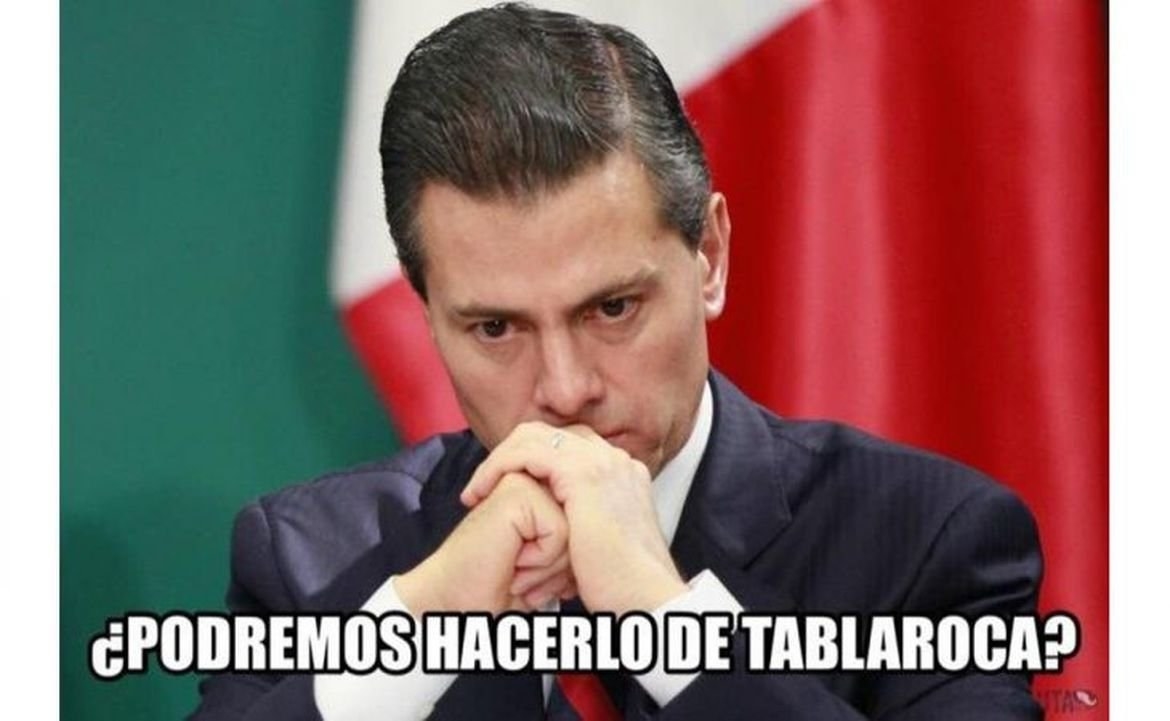 10.
The team of builders, apparently, is already staffed up — by Mexican politicians.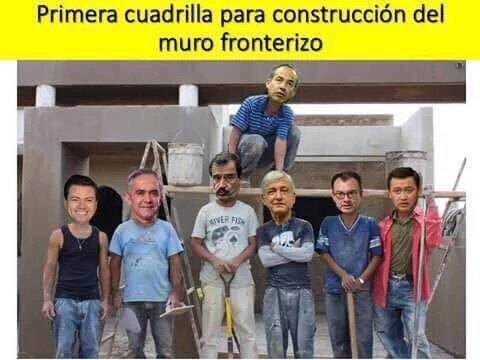 11.
"Donald Trump has authorized the construction of the wall; Secretary of Foreign Affairs Videgaray and Secretary of the Economy Guajardo will just show samples of different materials."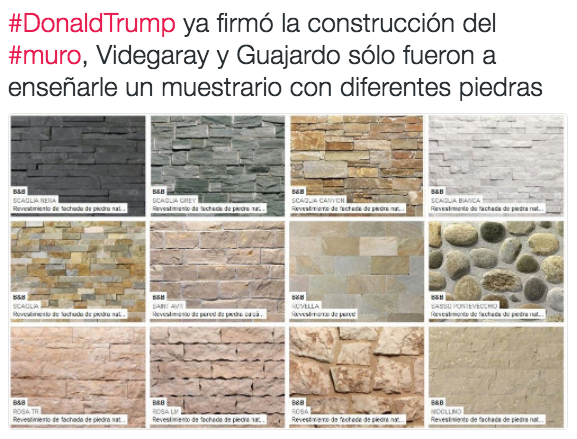 12.
This one shows the Mexican president giving Trump construction advice: "Put some extra-large broken beer bottles on top of your wall, that will give it a lot of security."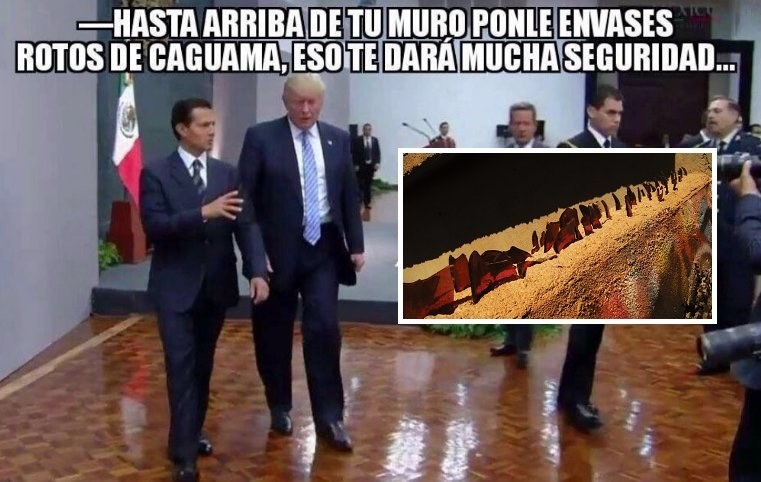 14.
"Signature to construct the wall, the 'renegotiation' of NAFTA and Canada pulling out. The peso is falling, gas prices are going up, corruption... "