A Flowchart For People Who Get Defensive When Talking About Racism
If you've ever felt defensive or hurt when your non-white friends have talked about racism, this flowchart's for you.
If you're having trouble reading the flowchart, rotate your phone.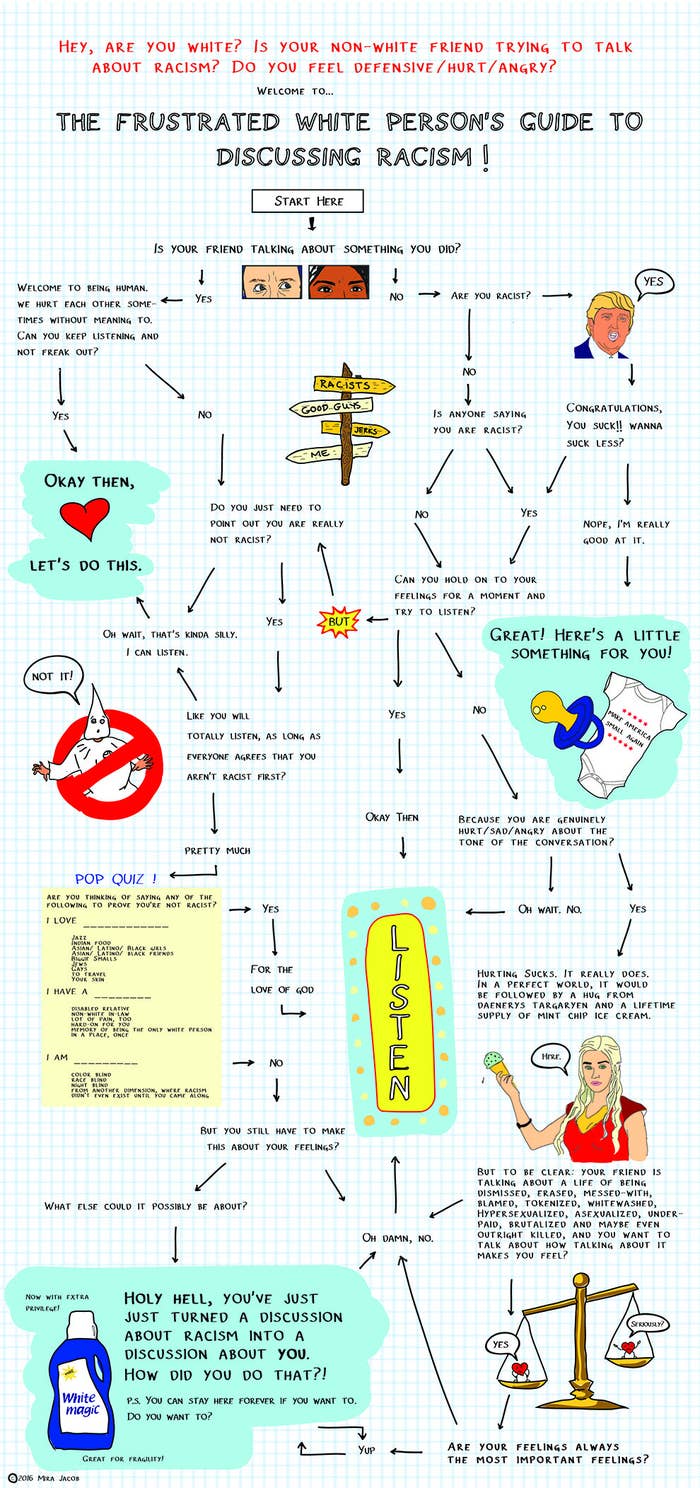 ***
Mira Jacob is the author of the critically acclaimed novel, The Sleepwalker's Guide to Dancing, which was shortlisted for India's Tata First Literature Award, honored by the Asian Pacific American Library Association, and named one of the best books of 2014 by Kirkus Reviews, the Boston Globe, Goodreads, Bustle, and The Millions. Her recent work has appeared in the New York Times Book Review, Vogue, Guernica, and The Scofield. She is currently drawing her graphic memoir, "GOOD TALK: Conversations I'm Still Confused About" (forthcoming from Dial Press).