This Man Travelled 700km To Convince Eurovision To Let Kosovo In
"I'm in love with Eurovision." Erdi Tejeci has travelled all the way from Kosovo, even though his home country isn't taking part. But he wants to change all that.
They've come in their thousands, from Malmö to Madrid, decked out in national colors — and for a week Eurovision fans have taken over the Austrian capital, Vienna.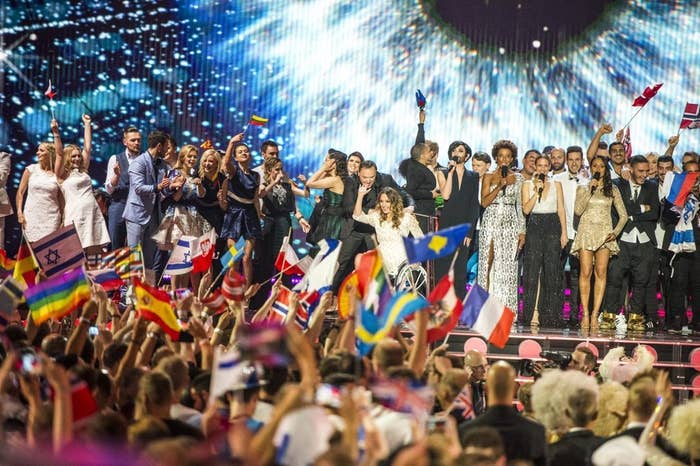 But one man stands alone, having made a solitary pilgrimage to the Austrian capital. Erdi Tejeci is the ultimate fan, travelling some 700km from his home in Kosovo, despite the fact his country is not even taking part.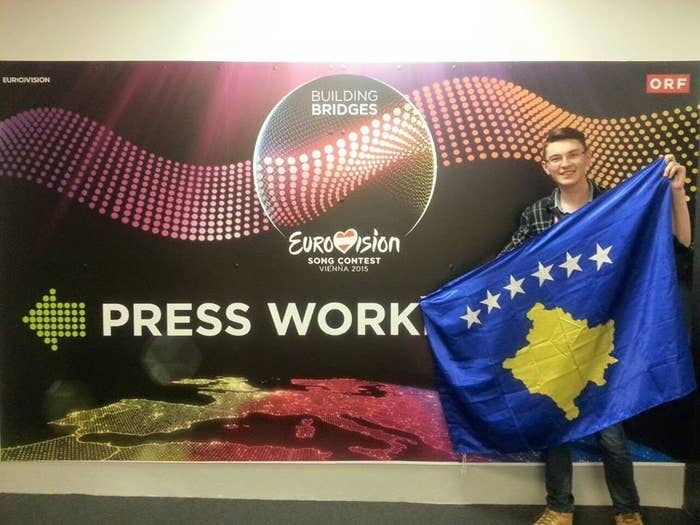 And Tejeci is a man on a mission — he wants to see Kosovo in the Eurovision song contest.
"I'm in love with Eurovision," Tejeci told BuzzFeed News, his enthusiasm infectious — and it's hard to disagree. For starters, he has been granted special fan accreditation, reserved by Eurovision for the most dedicated supporters, giving them access to rehearsals and press conferences.
Through this, Tejeci has already attracted the attention of some of this year's biggest Eurovision stars by bringing his blue, yellow and white flag along to the red-carpet opening ceremony. "Not everyone knows the Kosovar flag, so being there with it, and being the only Kosovar there was good," he said.
It might seem to hard hard to believe for those who see Eurovision as little more than the continent's annual cheesefest, but securing entry is a big deal for Kosovo.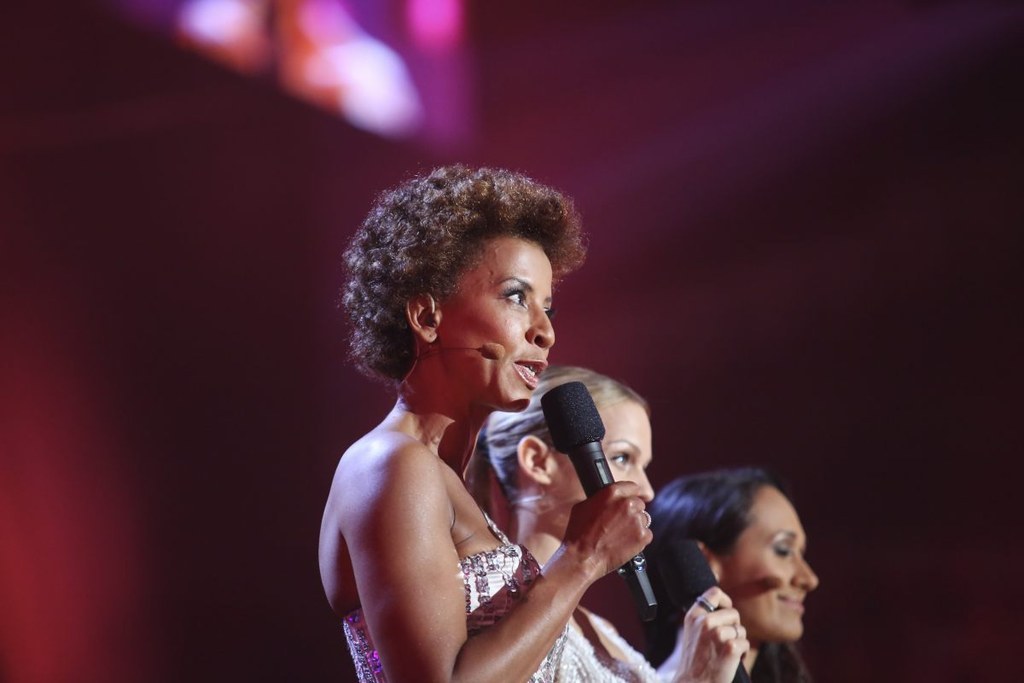 "For Kosovo, being part of Eurovision would mean one more international organization recognizing it as a state and would also mean Kosovo being presented to an international audience as equal in status to the statehood of any other participating state," said Catherine Baker, an academic and expert on ex-Yugoslavia and Eurovision.
Kosovo declared independence from Serbia in 2008, a move Serbia considered illegal. Since then, 109 UN member states have recognized it, as have global institutions like the International Olympic Committee (IOC). While in 2013 Serbia and Kosovo agreed to normalize relations, it remains a controversial issue in some contexts.
Albert Limani, another Eurovision superfan back home in Kosovo, is behind the biggest popular campaign to get his country a spot in the show. "I want to see my country on this stage, and I think that Eurovision is a great opportunity for Kosovo to promote our country and culture," he said.
Limani runs a Twitter feed and a website, and says the support for Eurovision in Kosovo is growing every year.
He also has a popular Facebook page with some 2,500 likes and counting.
And Kosovo's musicians seem keen to take part too, so much so that they've already made their mark in the competition with other countries.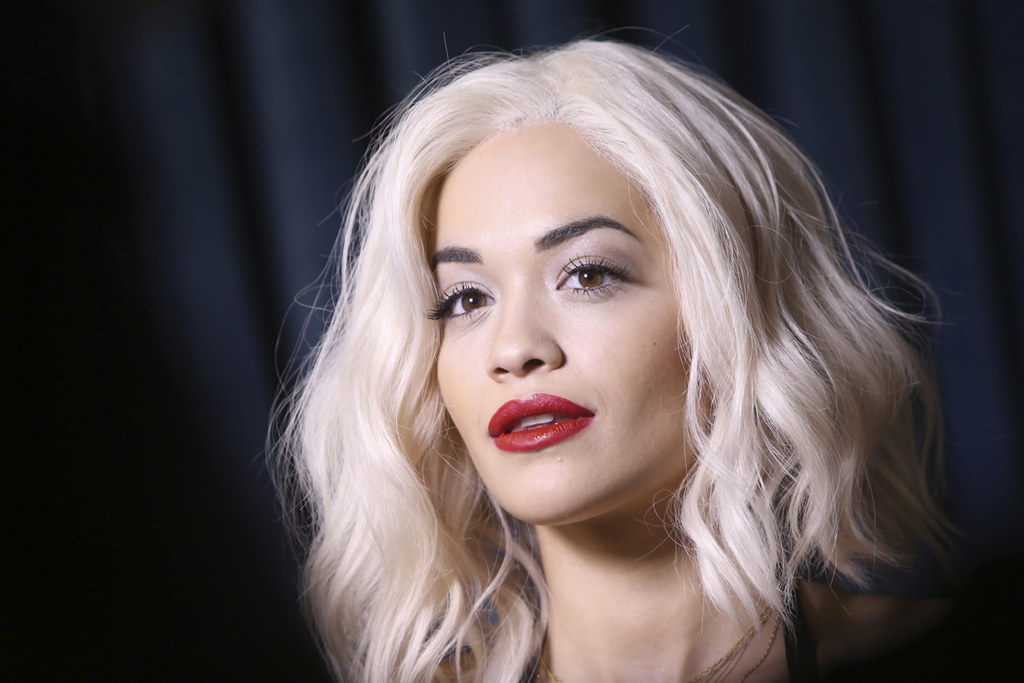 Rona Nishliu, who secured Albania's highest ever ranking with fifth place in 2012, is originally from Kosovo. This year's Albanian entry is written by producers Zzap and Chris, also from Kosovo. And even pop superstar Rita Ora, who was born in Kosovo in what was then Yugoslavia, was set to compete for the UK in 2009, before pulling out.
While no act representing Kosovo will take to the stage on Saturday, the past few weeks have seen conflicting reports about whether Kosovo will have some form of presence at this year's festivities. Deputy Minister of Foreign Affairs Petrit Selimi may have been in Vienna for a meeting about Kosovo' OSCE integration this week, but Eurovision also seems to be on the government's agenda.
Selimi told BuzzFeed News that a delegation will be in town to watch the Eurovision song contest, and that they are hoping to send an entry as early as next year. Mentor Shala, director general of Kosovo's public broadcaster RTK, will also be at the final, but in a personal capacity.
Selimi said that participation is also conditioned by membership of the Council of Europe (COE). "This is why we are working very hard to apply for membership to COE this year so we enable a process by which Kosovo will be present in Eurovision Song Contest already next year," he explains. Tejeci, meanwhile, is confident Kosovo will be part of Eurovision within three years.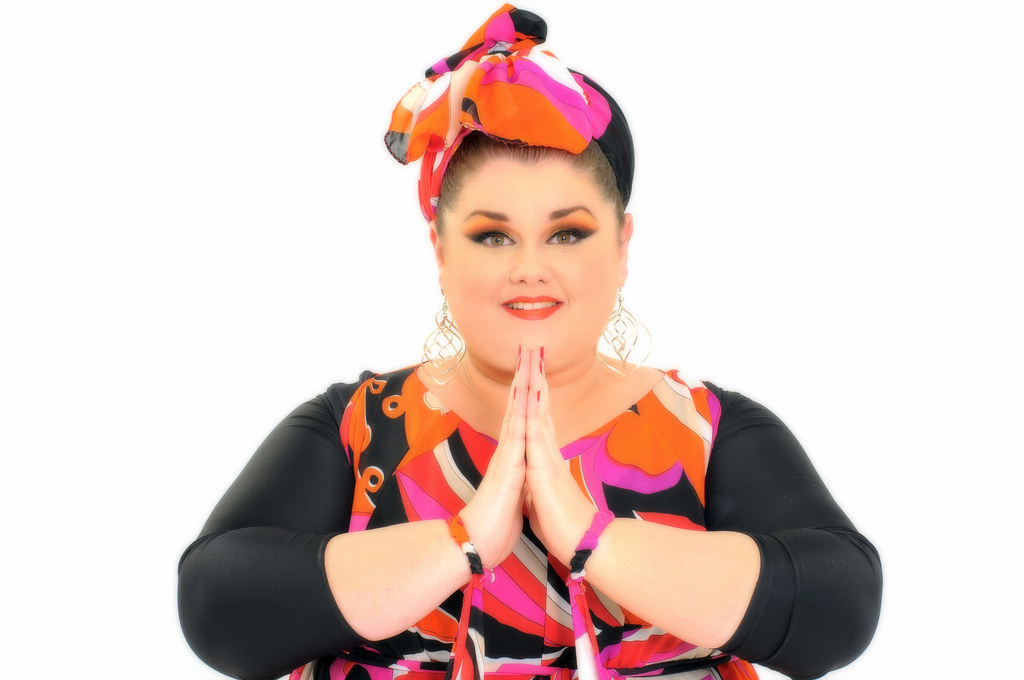 As for this year, Tejeci seems to be very much living up to the official slogan "building bridges". Though he supports Albania's I'm Alive, he danced along to Serbia's "awesome" Beauty Never Lies at Tuesday's semi-final. "I was together with the Serbian fans, they had Serbian flag and I had Kosovar flag. We had no problem, we talked like normal people because we are people first and foremost," he said. He has also met the Serbian singer Bojana Stamenov, and wished her good luck. "She said thank you to Kosovo, we took a picture with her ... Bojana was so sweet".
And as Limani and many others prepare to follow Saturday's final on TV back home in Kosovo, Tejeci is preparing to bring a little part of Kosovo to one of the biggest shows on earth. "I will wave our flag all the time. I am so excited."