Whitey Bulger Trial Devolves Into An Expletive-Filled Screaming Fight Between Old Mob Pals
Well, this is one way you can get court adjourned for the day if you're the notorious accused murderer Whitey Bulger.
Kevin Weeks, James "Whitey" Bulger's former right-hand man turned star government witness, had an epic day of testimony in court on Tuesday.
Weeks demonstrated how to use roughly a dozen different types of guns. He discussed the time Bulger wanted to kill someone by blowing them up with a basketball filled with C4 explosives. He threatened to fight Bulger's lawyer Jay Carney. And the whole time defendant Whitey Bulger sat mostly motionless in the courtroom.
Then, Weeks called Bulger "the biggest rat" and the two old buddies started firing F-bombs at one another.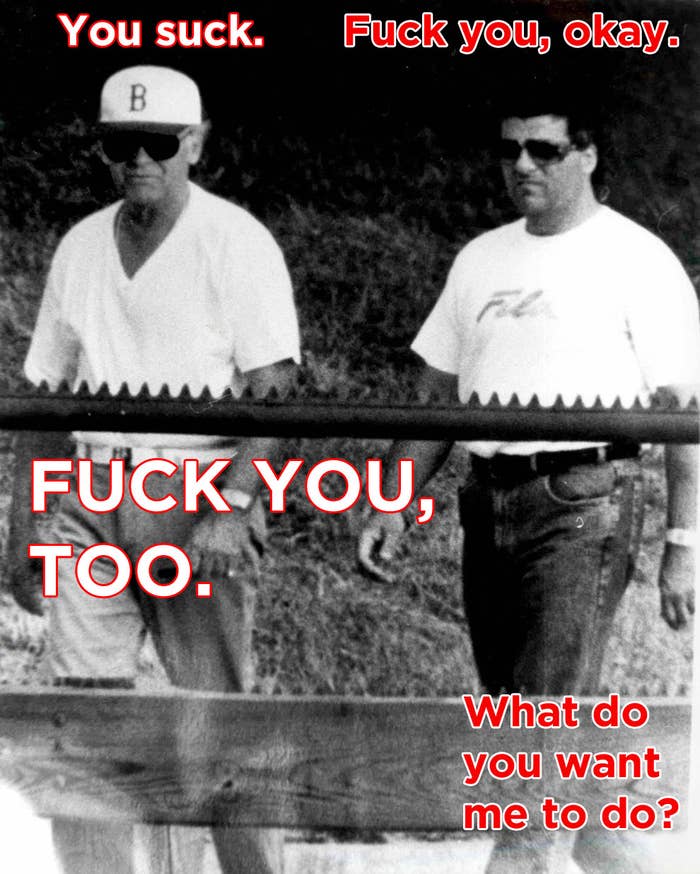 Here's the official court transcript of the spirited exchange by Bulger and his ex-henchman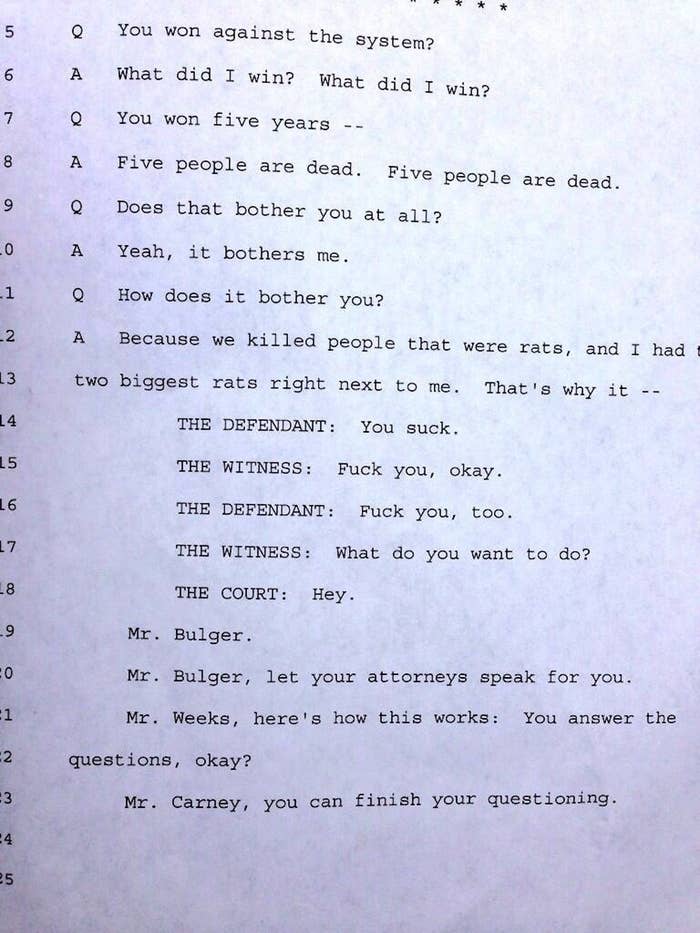 Since this is federal case there are no camera allowed in the courtroom. Not to fear, WGBH News created an animated reenactment of Weeks and Bulger cursing each other out.