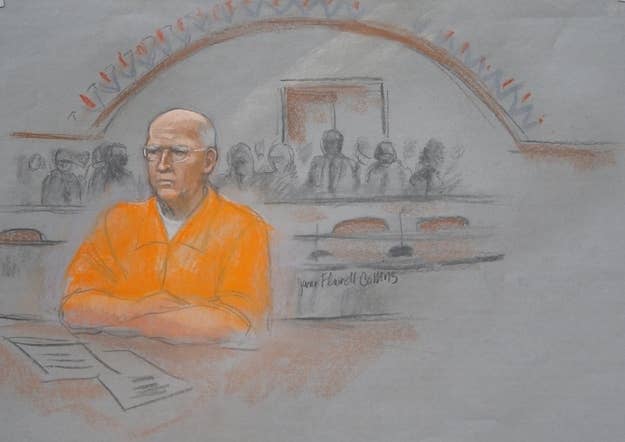 James "Whitey" Bulger fled Massachusetts in the '90s, vowing that he would never return to prison. Now he will likely die there.
The 84-year-old reputed mob boss was sentenced today to two consecutive life sentences, plus five years, for his role in 11 murders, multiple racketeering conspiracies, extortion, and money laundering. Bulger's sentence also includes a resolution ordering Bulger to pay in excess of $19 million to his victims, plus a $25.2 million forfeiture to the government for future earnings — so if Bulger writes a memoir, all profits will surely be seized.
Judge Denise Casper spent roughly 20 minutes berating Bulger before officially imposing her sentence. Casper told Bulger she regarded him as intelligent, knowing enough to prey upon victims that had no recourse, but told him she found no savvy nor profession in conducting business "at the end of a gun."
Bulger simply sat still and stared at the Boston judge as she reminded him, "You sir, do not represent this city."
Bulger will have 14 days to enter an appeal, which his lawyers indicated he would pursue after he was found guilty in August.
As sentencing concluded, Bulger was led out of the courtroom by U.S. Marshals without saying a word or looking back at his brother Jackie, his only family member in attendance.