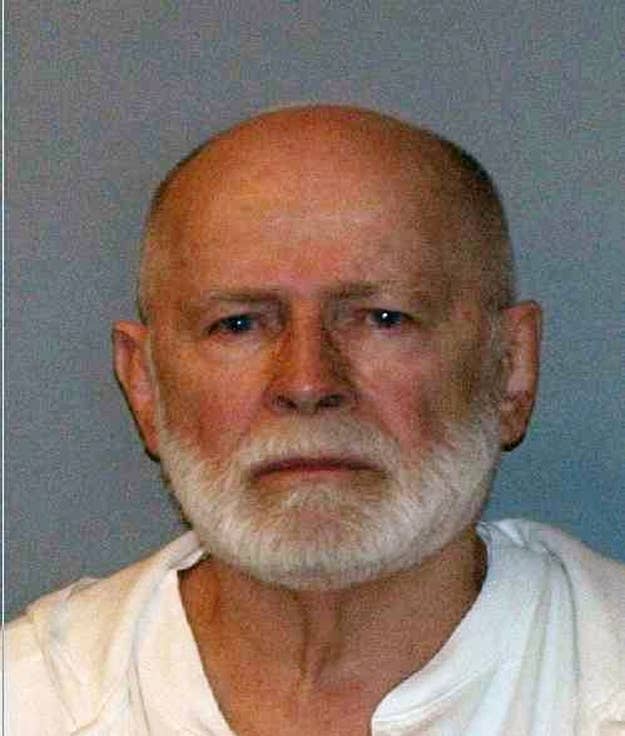 The saga of James "Whitey" Bulger, one of the most violent and legendarily elusive mob criminals of the last century, ends today the way many a gangster tale has ended: with Whitey Bulger going to jail for the rest of his life.
A federal judge found Bulger guilty on 11 of 19 murders, plus multiple charges of racketeering conspiracy, extortion, and money laundering. Bulger also agreed to forfeit $822,000 in cash, guns, and personal items found in his Santa Monica, California, apartment.
The jury announced the verdict after deliberating for more than 32 hours over five days.
The 35 days of testimony in the Bulger trial featured no shortage of courtroom theatrics — from a profanity-laced outburst by Bulger directed at a his ex-henchman Kevin Weeks on the witness stand, to the widow of a murder victim killed by Bulger's Winter Hill Gang screaming "coward" at Bulger from the gallery. In the end, Bulger declined to testify on his own behalf, calling the whole trial a "sham."
Outside the courtroom, the case played out like a Hollywood gangland movie too. Stephen "Stippo" Rakes, an alleged extortion victim of Bulger who wanted to testify against him, was found dead in a Boston suburb the week Rakes learned that he would not be called by the prosecution. Police determined that Rakes was poisoned by a cyanide-laced Dunkin' Donuts iced coffee and believe the murder is not related to the Bulger trial. Ultimately, Bulger was found guilty of extorting Rakes.
The Bulger defense team, led by high-profile attorney J.W. Carney, failed to convince the jury that the government witnesses — many of whom were ex-Bulger associates who cut deals to testify against their former boss — acting with motive to save themselves was enough to acquit Bulger. And their tactic of releasing photos of Bulger on vacation, hanging out with his girlfriend's dogs, and leading a seemingly normal life, also proved less convincing than the prosecution's case; it culminated with a three-and-a-half-hour closing statement by U.S. Assistant District Attorney Fred Wyshak in which he called the former king of South Boston Bulger "not the modern-day Robin Hood" the defense would like the jury to believe he is.
The 83-year-old ex-Boston mob kingpin will now await sentencing on Nov. 13 and faces life in prison without parole.