Nearly 70,000 people in Louisiana are being unfairly denied the right to vote because they were convicted of a felony and are now on probation or parole, a new class action lawsuit filed Friday said.
The convicted felons say they are being "wrongfully excluded from registering to vote and voting" based on a 1974 law that suspended voting rights for imprisoned felons, according to a copy of state court complaint obtained by BuzzFeed News. Two years later, the law was changed to include denying voting rights to convicts out of jail on probation and parole.
When Louisiana's voter disenfranchisement law was originally entered into the state constitution in 1974, it read that every citizen, 18 years of age and older, has the right to register and vote "except that this right may be suspended while a person ...is under an order of imprisonment for conviction of a felony."
Ex-offenders in Louisiana now contend that the 1976 addition of people on probation and parole "overhauled" voter disenfranchisement in the state.
They claim that the law currently denies voting rights to 70,000 Louisianans — citing the U.S. Department of Justice's Bureau of Justice Statistics, which says there are 41,761 on probation and 27,615 on parole.
The lawsuit comes after Louisiana's state legislature failed to pass House Bill 598, which would have limited the suspension of a person's voting rights to the period of their incarceration. The bill came up for a vote in House in April but failed by a margin of 37 votes in favor to 60 votes against.
The bill's failure was a blow to proponents, who hoped it would pass on the heels of the state approving a "Ban the Box" bill, which made it illegal to ask someone to disclose their criminal history on an application for a state job.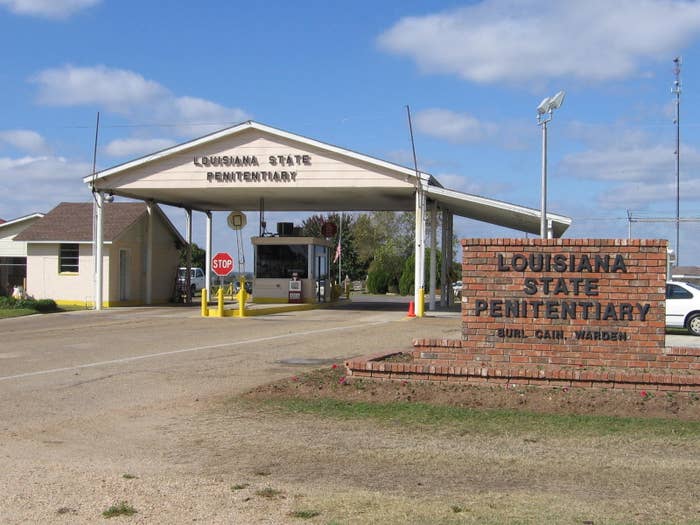 Friday's lawsuit is being filed by Louisiana-based organization Voice of the Ex-Offender (VOTE) and names several convicted felons who provided their personal stories of voter disenfranchisement for the case.
One of the named plaintiffs, Kenneth Johnson, is a 67-year-old black man living in New Orleans who served 18 months in Vietnam in the 1960s.
After Johnson returned home from the war, he was diagnosed with post-traumatic stress disorder and became addicted to heroin. In 1972, Johnson was convicted of felony murder in the robbery and fatal shooting of another Vietnam veteran. He spent 22 years in jail.
While in prison, Johnson founded the program Veterans Incarcerated. After he was released from prison in 1993, he founded his own successful paralegal services company working with attorneys in New Orleans.
Because his conviction includes a lifetime parole sentence, under current Louisiana law Johnson will never be allowed to vote.
"Despite his service to his country, his successful transition back to the community, his contribution to the federal and state governments by paying his taxes, he will never have the opportunity to vote and participate in the democratic process before he dies," the complaint said.
One of the architects of the lawsuit and another named plaintiff in the case, Bruce Reilly, 42, is the deputy director of VOTE, as well as a formerly incarcerated convicted murderer who later received his law degree from Tulane University after he was released from prison.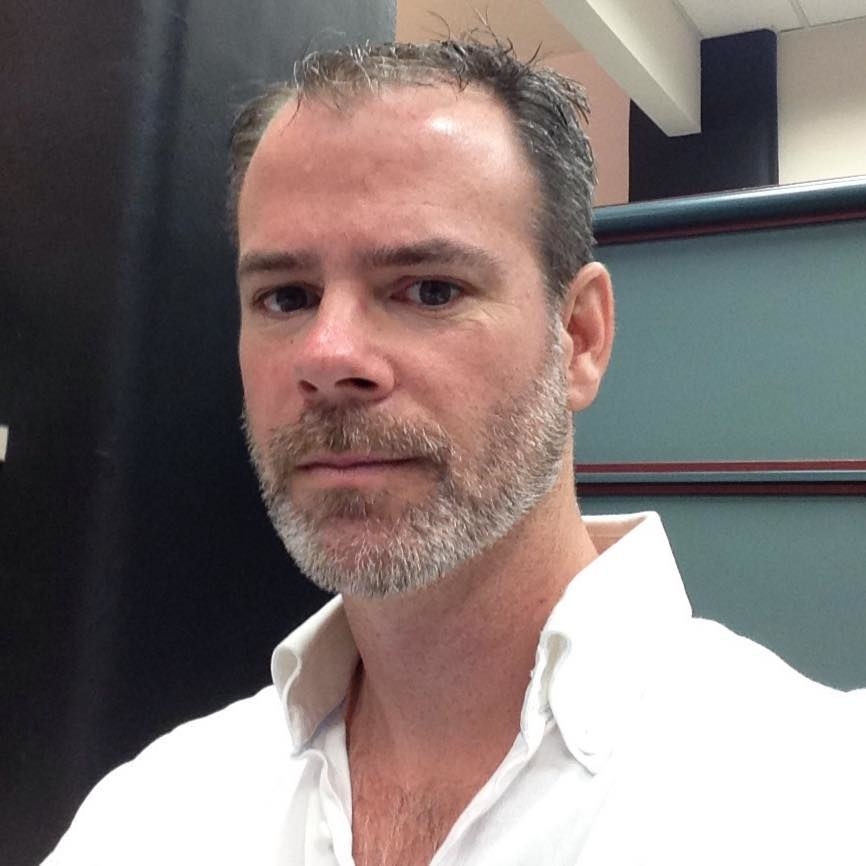 As a19-year-old, Reilly was charged and convicted in the 1992 beating and stabbing death of a Rhode Island community college professor who he met while hitchhiking. He pleaded no contest and served 12 years in prison.
He was released on parole in 2005. The following year, Rhode Island amended its constitution and restored Reilly's voting rights as a parolee.
In 2011, he moved to New Orleans to attend Tulane and his probation — still in effect until 2035 — was transferred to Louisiana.
Because of Louisiana's law, Reilly again lost his right to vote. "His disenfranchisement is simply a result of moving from Rhode Island to Louisiana to pursue a law degree," the complaint said.
"It's about the state sending a message of inclusion and prosocial behavior and not a message of exclusion and ostracizing people," he said.
According to The Sentencing Project, an estimated 5.85 million people across the country are denied the right to vote because of felony convictions. The U.S. constitution permits each state to come up with their own laws determining which crimes will cost convicts their right to vote.
This lawsuit in Louisiana is the most recent in a series of challenges to established voting disenfranchisement laws for convicted felons around the country.
In May 2016, Virginia Gov. Terry McAuliffe signed an executive order to restore the voting rights of more than 200,000 convicted felons in his state who had completed parole or probation.
In doing so, McAuliffe was overriding a Civil War–era law that states that the governor has the right to restore voting rights to individuals on a case-by-case basis. Instead, he chose to restore the rights of hundreds of thousands in one fell swoop.
That same month, Republicans in Virginia's House and Senate filed a lawsuit stating that the governor had overstepped his authority.
"From Patrick Henry and Thomas Jefferson to Tim Kaine and Bob McDonnell, every Governor of Virginia has understood the clemency power to authorize the Governor to grant clemency on an individualized basis only," the lawsuit said.
More recently, this week Iowa's Supreme Court voted 4–3 to uphold the state's strict voting disenfranchisement law, which dates back to 1857 and says that no "person convicted of any infamous crime" shall have the right to vote. In 1994, Iowa passed a law that defined any felony as an infamous crime.
The American Civil Liberties Union brought the case on behalf of Iowa woman Kelli Jo Griffin, who was convicted on nonviolent drug charges — which they argued does not fit the profile of an infamous crime.
Griffin's attorneys urged the court to rule that the law should be used to deny voting only to a small number of people who committed crimes such as treason or corruption that are an "affront to democratic governance."
Instead, the court ruled in line with the 1994 law, which disqualifies 56,000 felons in the state from voting.
Iowa, Florida, and Kentucky are the only states where convicted felons have lifetime voting bans unless their rights are restored by the governor.
In Louisiana, Reilly hopes that this lawsuit — along with others raising the issue around the country of restoring voting rights — will force society to answer the question: Do we want to encourage formerly incarcerated to be more a part of the community or do you want to push them away?
"We're not going to do this with this idea of building a wall inside our community — on one side are the safe people on the other side are the dangerous people — it's just not going to work," he says. "The more we encourage people to go away to the darker corners of society the more likely addiction and crime are likely to take root."
The Louisiana case names the state along with Gov. John Bel Edwards and Secretary of State Tom Schedler as defendants. BuzzFeed News reached out to the officials but did not immediately hear back.