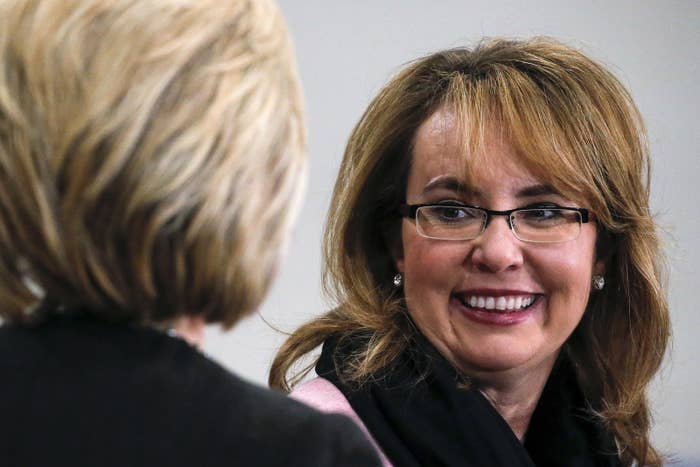 Former U.S. Congresswoman Gabby Giffords said she was "sickened" to hear of the fatal shooting of Labour MP Jo Cox, who was stabbed and shot in public on Thursday.
Police announced that the 41-year-old MP died about an hour after the attack took place. A 52-year-old man is in custody in connection with the shooting. He has been identified as Tommy Mair.
Police are investigating the claim, made by three separate sources, that the suspect shouted "Britain first" during the attack.
In 2011, Giffords was shot in the head outside an Arizona grocery store. The gunman, Jared Lee Loughner, shot 19 people during the attack, killing six.
"I don't remember the constituent meeting where I was shot in the head and nearly lost my life, but the scores of such events I and so many others have hosted represent the importance of a democracy connected to its citizens," Giffords said in a statement Thursday.
Loughner pleaded guilty to the shooting and was sentenced in 2012 to life in prison without the possibility of parole.
"Just like January 8, 2011 did not deter America from its founding ideals, the British principle of pluralism and the nation's democratic institutions will endure," Giffords said. "However, the assassination of MP Jo Cox at the hands of a man driven by hatred is a manifestation of a coarseness in our politics and hatred toward the other that we must not tolerate."
Other U.S. lawmakers joined Giffords in speaking out following the news of Cox's slaying with some drawing a parallel between the two attacks.
"It reminds us of course of Gabby Giffords. It's a tragic situation. I've expressed my condolences to the family. All the parliamentarians are now sort of pulling together," Sen. Ben Cardin, ranking member for the Senate Committee on Foreign Relations.
"It's a horrible thing and reminds us of the risks of an open society. You see these types of extremist actions and it's happening all too frequently. It's hard for us to understand how people can do this," Cardin said.
"[Cox's] death came as she performed one of the most essential and important acts in public service – meeting with the constituents who elected her to represent them, much as my dear friend Gabby Giffords was five years ago outside a Tucson supermarket," said U.S. Rep. Debbie Wasserman Schultz
"It's tragic. There are a lot of deranged people," Sen. John McCain told BuzzFeed News.
"I just saw the breaking news. It's a horrible, horrible thing," Sen. Lindsay Graham told BuzzFeed News.
Asked about reports of shooter saying "Britain first" during the attack, Graham said, "I guess emotions are riding really high about this issue. I'm sure everyone in Britain will reject this kind of approach in their political discourse." "My heart goes out to her family."
In a statement, Britain First said it was "not involved and would never encourage behaviour of this sort."
I am horrified by the assassination of British MP Jo Cox, murdered earlier today in her district in Northern England. By all accounts, she was a rising star. Her maiden speech in Parliament celebrated the diversity of her beloved Yorkshire constituency, and passionately made the case that there is more that unites us than divides us. It is cruel and terrible that her life was cut short by a violent act of political intolerance. It is critical that the United States and Britain, two of the world's oldest and greatest democracies, stand together against hatred and violence. This is how we must honor Jo Cox -- by rejecting bigotry in all its forms, and instead embracing, as she always did, everything that binds us together. My thoughts and prayers are with her friends, her family, and the British people.
Other members of Congress tweeted about Cox's death: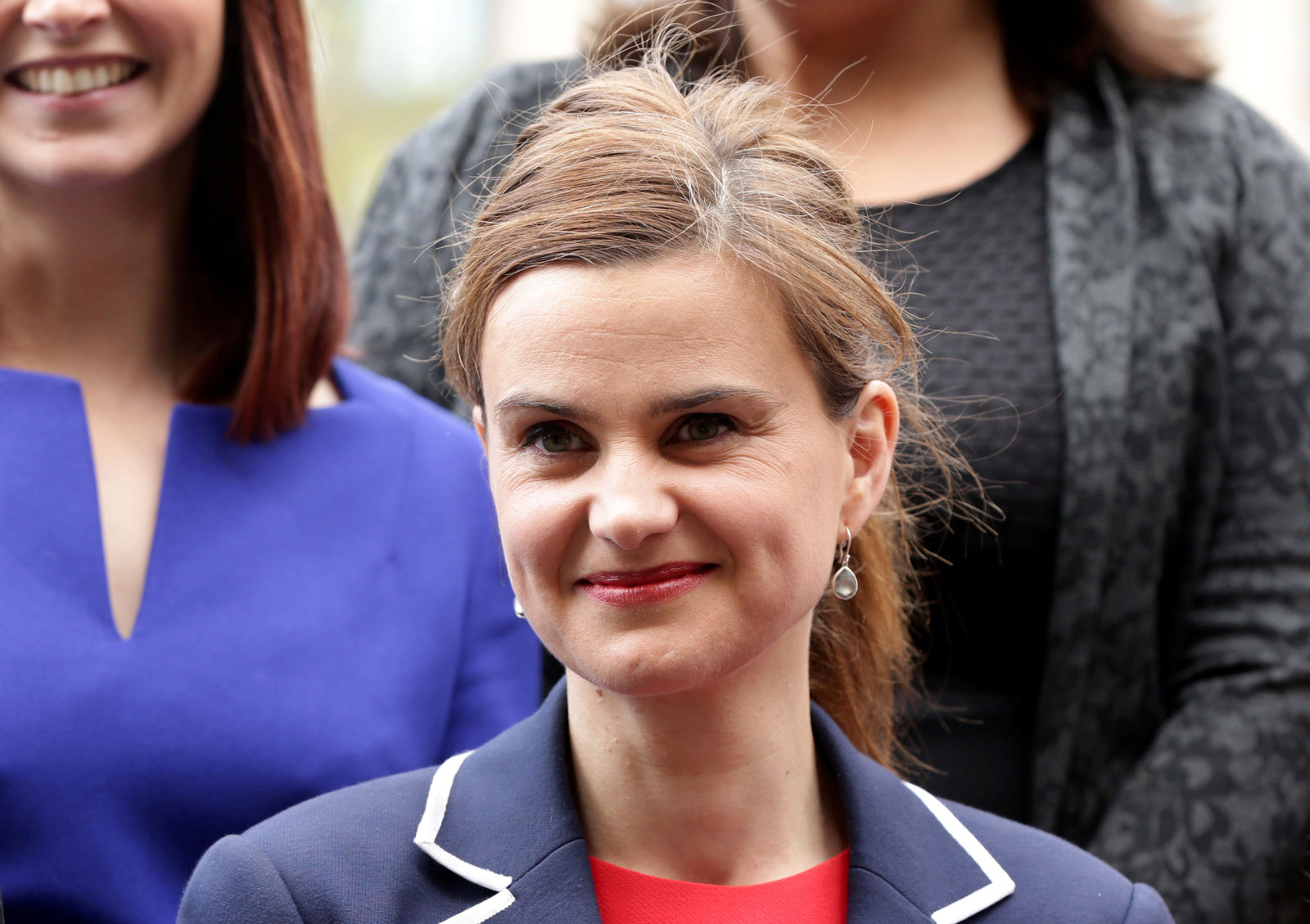 After his wife was pronounced dead, Cox's husband, Brendan Cox, released a statement:
Today is the beginning of a new chapter in our lives. More difficult, more painful, less joyful, less full of love. I and Jo's friends and family are going to work every moment of our lives to love and nurture our kids and to fight against the hate that killed Jo.

Jo believed in a better world and she fought for it every day of her life with an energy, and a zest for life that would exhaust most people.

She would have wanted two things above all else to happen now, one that our precious children are bathed in love and two, that we all unite to fight against the hatred that killed her.

Hate doesn't have a creed, race or religion, it is poisonous. Jo would have no regrets about her life, she lived every day of it to the full.