An American-Israeli Teen Was Arrested In Connection With Several Bomb Threats To Jewish Centers
A 19-year-old in Israel is suspected in many of the threats to Jewish centers and schools around the US, according to Jerusalem police.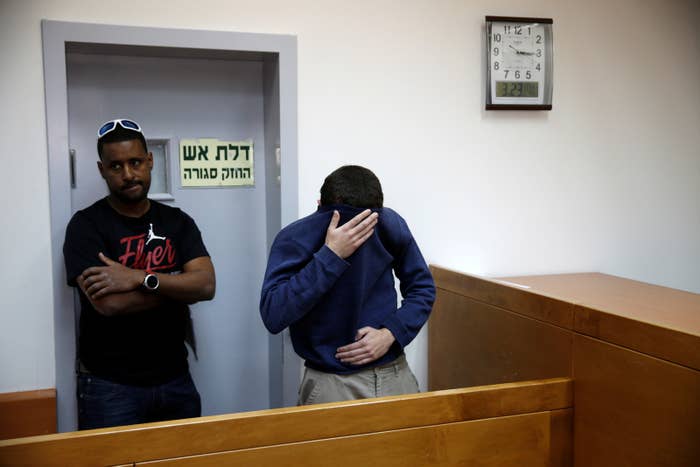 A dual American-Israeli teenage citizen was arrested Thursday in connection with many of the bomb threats to Jewish centers and schools around the US since the start of 2017, the FBI confirmed to BuzzFeed News.
Israeli police spokesman Mickey Rosenfeld also confirmed to BuzzFeed News that the suspect is a 19-year-old Israeli man, but declined to name him.

The arrest was first reported by the Jerusalem Post.
The FBI sent BuzzFeed News the following statement on the arrest:
Early this morning in Israel, the FBI and Israeli National Police worked jointly to locate and arrest the individual suspected for threats to Jewish organizations across the United States and in other parts of the world. The FBI commends the great work of the Israeli National Police in this investigation.
Investigating hate crimes is a top priority for the FBI and we will continue to work to make sure all races and religions feel safe in their communities and in their places of worship. At this time, we cannot provide additional information on the investigation.
The man is suspected of threats targeting the US, Europe, Australia, and New Zealand over the past six months.

Along with threats to Jewish centers, he is suspected in a 2015 threat to JFK airport where Delta Airlines flights were grounded after the suspect claimed there were explosives around and inside the airport.
Authorities searched the man's house on Thursday. His father has also reportedly been detained.
Rosenfeld said that the police who raided the suspect's house confiscated computers, antennas, and other sophisticated equipment used to make robocall threats around the world.
BuzzFeed News tallied that more than 100 threats have been made to Jewish community centers and schools around the US since the start of 2017.
Over the past few weeks, US law enforcement sources have confirmed that the persons responsible for the threats used intricate technology — like voice-masking and caller-ID spoofing — to shield their identity.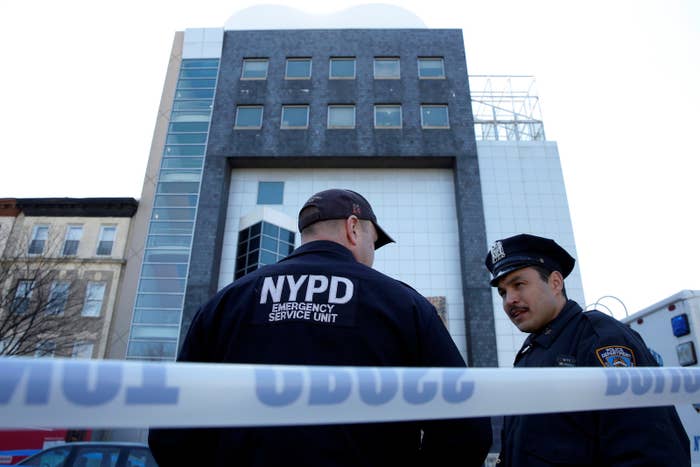 The teen appeared at a remand hearing at Magistrate's Court in Rishon Lezion, Israel fourth-largest city, on Thursday, covering his face before photographers.
Asked whether or not the suspect would be extradited to the US to face charges, Rosenfeld said, "That depends on the request from the US."
The Department of Justice did not immediately respond to a request for comment on whether it was planning to seek the teen's extradition.
Attorney General Jeff Sessions did release a statement commending the FBI and Israeli police for what he said was "outstanding work."

"Today's arrest in Israel is the culmination of a large-scale investigation spanning multiple continents for hate crimes against Jewish communities across our country," he said. "The Department of Justice is committed to protecting the civil rights of all Americans, and we will not tolerate the targeting of any community in this country on the basis of their religious beliefs."
Earlier this month, a disgraced American journalist, Juan Thompson, was arrested and charged in US federal court with cyberstalking related to eight of the more than 100 threats made to American organizations. He is scheduled to appear in a Manhattan court on April 5.

Israeli Minister of Public Security Gilad Erdan put out a statement commending the Israeli police "on leading a complex international investigation, together with law enforcement agencies from around the world."
"We hope that this investigation will help shed light on some of the recent threats against Jewish institutions, which have caused great concern both among Jewish communities and the Israeli government," Erdan said.
The Anti-Defamation League said on Twitter that it is are relieved by the news of an arrest.
The JCC Association of North America said in a statement, "We are gratified by the progress in this investigation, and applaud the commitment and leadership of the FBI and other federal agencies, Israeli law enforcement, and local law enforcement across the United States and Canada."

"We are troubled to learn that the individual suspected of making these threats against Jewish Community Centers, which play a central role in the Jewish community, as well as serve as inclusive and welcoming places for all – is reportedly Jewish," the statement said.

Steven Goldstein, executive director of the Anne Frank Center for Mutual Respect, said his organization was grateful a suspect had been arrested, but disappointed in US officials for not responding to threats "consistently in real time."
"It doesn't matter where any suspect is from or what his or her background is," he said. "Taking Antisemitism or any other kind of hate seriously requires a rapid response so that our nation, and indeed the world, sees the US government as a leader against hate, rather than as a silent bystander."

Senator Rob Portman, an Ohio Republican, commended the work of the FBI in apprehending the suspect in a statement Thursday.
"These threats and attacks we've seen across our country are attacks on our values and did real damage as entire communities from infants to the elderly faced evacuations and fear," Portman said.

"As I've said many times, there is no place for hatred or bigotry or threats or attacks of any kind on our fellow citizens and we must all work together to live up to our values of tolerance and respect for others," he added.

Portman and other senators recently sent a letter calling on Homeland Security Secretary Kelly, Attorney General Sessions, and FBI Director Comey to take swift action in response to the recent waves of anonymous bomb threats.