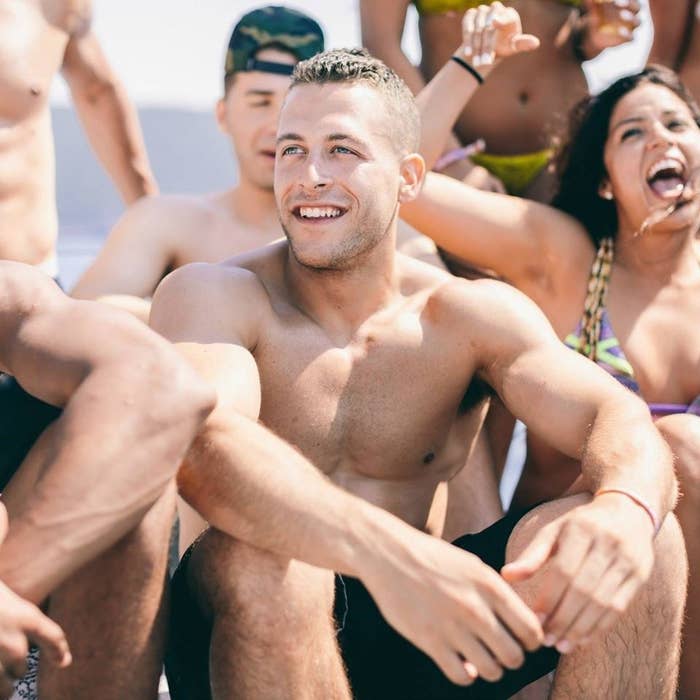 The NYPD says that one of the suspects in the death of 26-year-old Connecticut man Joey Comunale – whose corpse was discovered burned, repeatedly stabbed, and buried in a shallow grave in New Jersey after a night of partying on Manhattan's Upper East Side – confessed to trying to get rid of the body.
In a police report shared with BuzzFeed News, NYPD Homicide Detective Raymond Reuther says that Larry Dilione, 28, one of the men arrested in the case, said during an interview: "We took Joey's body to Oceanport, New Jersey and we buried it in a vacant lot."
Dilione and James Rackover, 26, were arrested Thursday after Comunale's body was found buried under two feet of dirt behind a New Jersey flower shop earlier this week. They face charges of tampering with evidence and concealing a human corpse, but neither has been charged with murder.
"One or both of these people committed a murder," Manhattan Assistant District Attorney Antoinette Carter said at Dilione and Rackover's arraignment Thursday, the Daily News reports.
Rackover and Dilione are each being held on a $3 million bond over $300,000 cash bail.

According to the police, the tragic events were set forth after Comunale met Dilione at a Meatpacking District club in New York City on Sunday night.
Dilione told police he brought Comunale and three women back to a party at Rackover's apartment at 418 East 59th Street.

Comunale is seen on surveillance video entering the apartment building with Dilione and three women. Then he was not seen again.
Dilione and Rackover were initially brought in for questioning after Comunale was reported missing.
After Dilione told them the location of the body, police went to Oceanport, New Jersey — about 55 miles from the alleged scene of the killing — and found Comunale buried in a shallow grave with a large duffel bag nearby behind a florist shop located about a mile from Dilione's old house.
The body has been transported to the Middlesex County Medical Examiner's Office for an autopsy.
The cause of death was determined to be multiple stab wounds to the torso. Police also said that Comunale had burns on his body and gasoline was found near the corpse.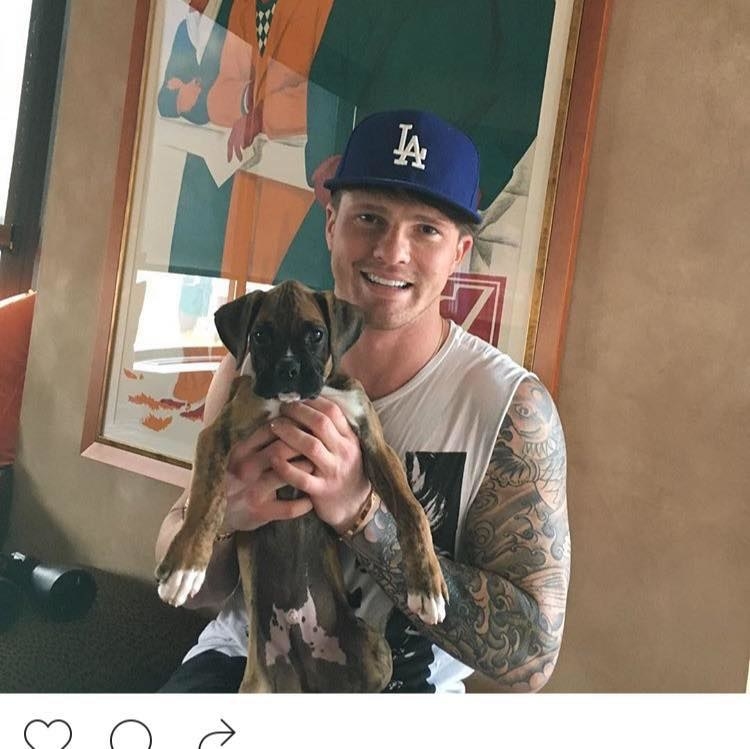 In his interview with police, Rackover told the NYPD he hosted a party in his apartment Sunday night that was attended by "several people including an acquaintance, Larry Dilione, a number of young women and a male he did not know" believed to be Comunale.
Asked by the cops if he knew what happened to Comunale, Rackover said that he did not know.
The Daily News reported that on the morning after the party, Rackover called building personnel asking for a luggage cart. Shortly thereafter, Rackover and Dilione were seen on surveillance wheeling two large pieces of luggage out of the building.
In their review of surveillance video, police said they observed Rackover place a large duffel bag into the trunk of a black 2015 Mercedes-Benz with tinted windows which was parked outside his apartment building.
It was later determined that the car was registered to Rackover's surrogate father and famous jeweler, Jeffrey Rackover. The New York Post reports that the apartment is also paid for by Jeffrey Rackover.
Jeffrey Rackover is well known for dealing in jewelry for the rich and famous. His clients include Oprah Winfrey and Denzel Washington. He once helped Donald Trump pick out an engagement ring for his wife Melania.
It was initially reported that James was Jeffrey's son, however, it is still unclear what the exact relationship between the two actually is.
Private Detective Bo Dietl told the Post that the two met about three years ago and James became "the son that Jeffrey never had." He said that Jeffrey helped James get a job and he eventually changed his last name to Rackover.
The Daily News reports that James Rackover previously lived in Florida under the name James Arthur Beaudoin, While in Florida, James was arrested multiple times and charged with burglary in Fort Lauderdale in 2009. He served a criminal sentence from 2012 to 2013 for the charges.
Police said that license plate reader records show Rackover's Mercedes traveling from the Upper East Side of Manhattan to New Jersey hours after the party at around 10 p.m. on Sunday night. The Mercedes was then recorded traveling back from New Jersey about six hours later at 3 a.m. early Monday morning, November 14. Then about 15 minutes later, Rackover is seen parking the car in a garage on the East Side of Manhattan.
A police examination of the car found the presence human remains and bodily fluids in the trunk and rear panels of the vehicle.
Police said that blood was found in James Rackover's apartment and on his clothes. They said that it appears bleach was poured on the clothes to attempt to cover up the blood.
Rackover and Dilione's next court date is scheduled for Monday, November 21.