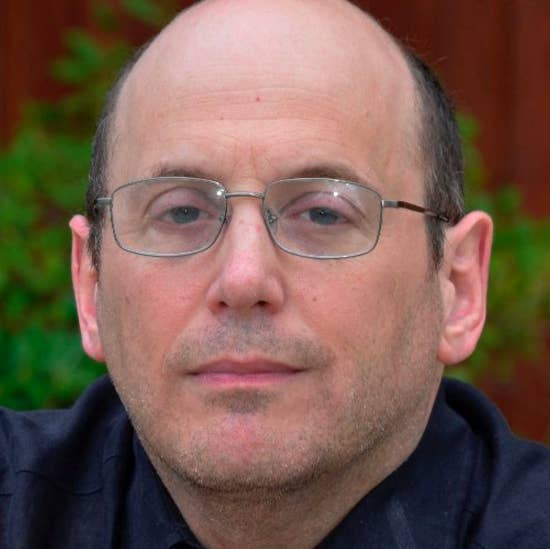 A Twitter user who allegedly caused Newsweek writer Kurt Eichenwald to suffer a seizure by tweeting a strobing image at him was charged Monday with one count of aggravated assault with a deadly weapon, including a hate-crime enhancement.
John Rayne Rivello, 29, of Salisbury, Maryland, was arrested Friday by the FBI on suspicion of cyberstalking after allegedly tweeting Eichenwald, who is known to have epilepsy, a strobing GIF with text reading "You deserve a seizure for your posts" on Dec. 15.

A Dallas County grand jury indicted Rivello on Monday, saying he knew that Eichenwald had epilepsy and assaulted him with a deadly weapon — the strobing GIF. A hate-crime was added to the charge, because of Rivello's "bias or prejudice against a group identified by race, ancestry, or religion, namely: persons of Jewish faith or descent," The Dallas Morning News reported.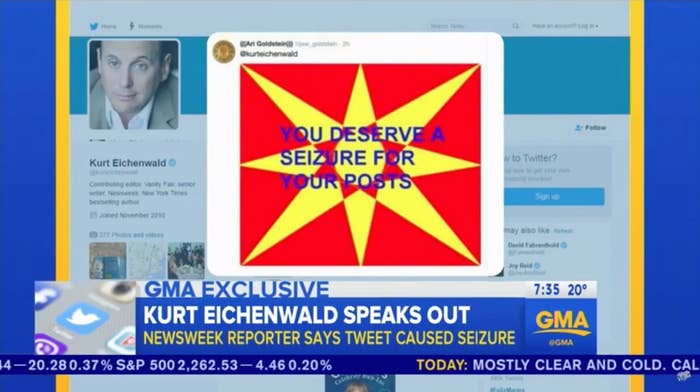 Eichenwald's wife said on Twitter that the strobing image caused him to have a seizure and that police had been alerted.

According to the criminal complaint, Eichenwald's seizure lasted for eight minutes.

The account the message was sent from, @jew_goldstein, has since been suspended.
The account contained direct messages to other Twitter users that included statements by Rivello, such as "I hope this sends him into a seizure," "Spammed this at [victim] let's see if he dies," and "I know he has epilepsy," the office of Acting Assistant Attorney General Kenneth A. Blanco announced Friday.
Rivello's iCloud account also contained a screenshot of a Wikipedia page for Eichenwald that had been altered to show a fake obituary with the date of death listed as Dec. 16, 2016, as well as screen shots from epilepsy.com with a list of commonly reported seizure triggers, prosecutors said.

Attorneys representing Rivello said in a statement he immediately apologized for the incident, and that he is a Marine veteran who served in Iraq and Afghanistan.

"He is seeking him from the VA," the statement reads. "And we are proud to defend this young man who gave so much defending his country."
In an interview with Good Morning America after the incident, Eichenwald said other Twitter users followed suit by also sending him strobing GIFs.
"I can't look at my Twitter feed anymore," Eichenwald said on GMA. "Apparently, a lot of people find this very funny. A lot of people who identify themselves as Trump supporters are loading up my feed with more strobes."
On Friday, Eichenwald tweeted that more than 40 people tweeted strobing images at him after they learned they could induce seizures.
Information on those Twitter users, he tweeted, had also been turned over to authorities.