Tsarnaev Defense Focuses On Father's Declining Mental State
Medical records for Anzor Tsarnaev shown on day seven of Tsarnaev's penalty phase defense at the Boston bombing trial.
Here's What's Happened So Far:
Day seven of the Tsarnaev defense continued with more testimony about the defendant's family history.

The former brother-in-law of Tsarnaev, Elmirza Khozhugov, testified by video from Kazakhstan. He told the jury that Tamerlan Tsarnaev bailed him out of jail after he was arrested for hitting his wife, Ailina Tsarnaeva.

Dr. Jay Giebb, an expert in adolescent brain science, testified that Tsarnaev's brain was not fully matured at the time he carried out the 2013 attacks at age 19.

Tsarnaev's team has called more than 40 witnesses over seven days during the penalty phase. They are expected to rest their case this week.

Tsarnaev attorney David Bruck delivered the opening statement for the defense and began by asking the jury to punish his client by "imprisoning him for the rest of his life."

Bruck showed two photos of the Supermax prison in Florence, Colorado, where Tsarnaev would likely serve his life sentence. He described it as the place where "the government keeps other terrorists who used to be famous, but aren't anymore."

The prosecution called 16 witnesses — many survivors and family members of victims — to show why the government feels Tsarnaev deserves the death penalty. The government closed its case with images of 17 victims who faced amputations after the bombings.

On April 8, Tsarnaev was found guilty of all 30 counts; 17 carry the possibility of the death penalty.
Updates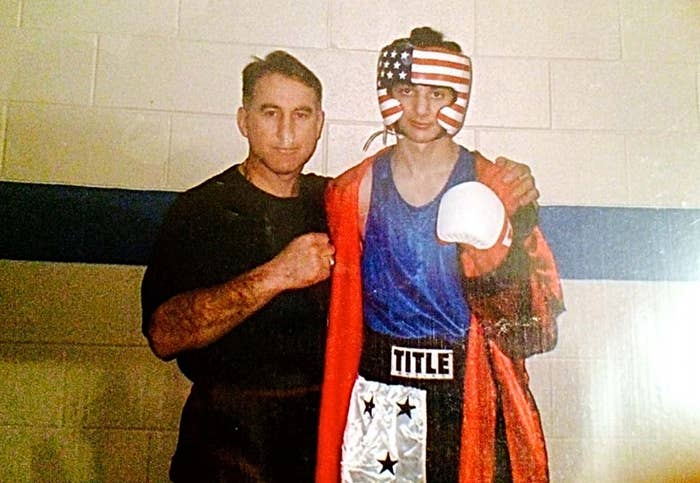 The medical records for Dzhokhar Tsarnaev's father, Anzor Tsarnaev, were shown to the jury at the Boston Marathon bombing trial today.
Anzor's medical history reveals that the father of the Boston bombers was declining mentally in the years leading up to the attack carried out by his sons.
The defense may have inadvertently hinted that it will also enter Tsarnaev's mother's medical record into evidence later today.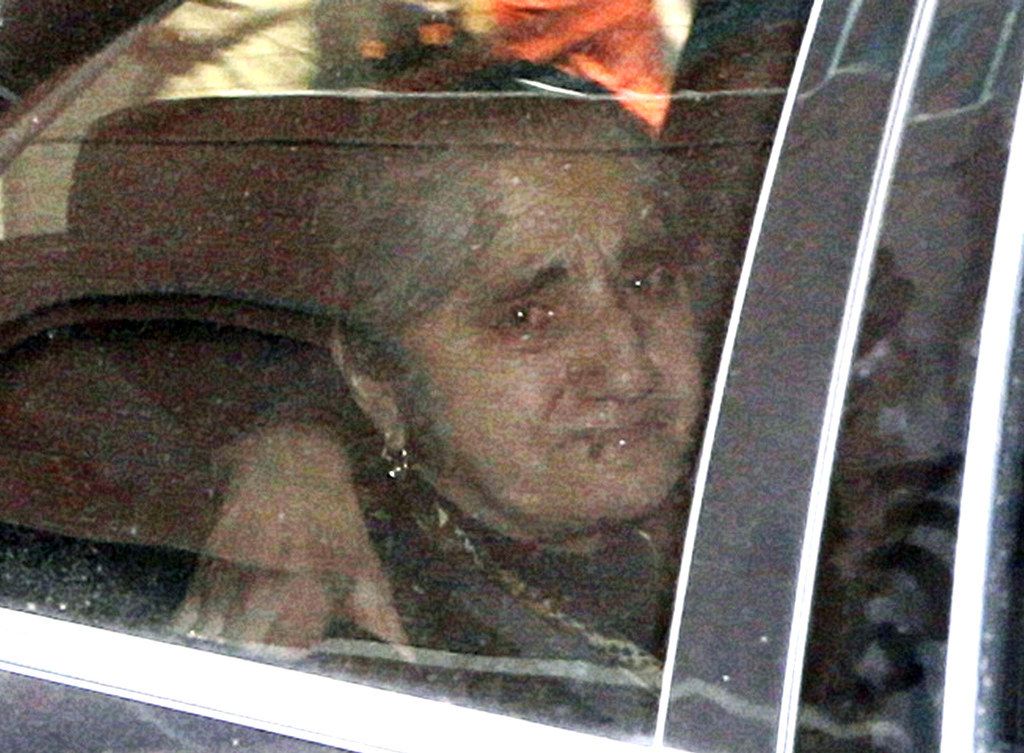 As Tsarnaev's aunt testified on his behalf, the Boston Marathon bomber wiped away tears from his eyes and cheeks — the first time he's shown emotion in the courtroom, according to the Associated Press.
Patimat Suleimanova was unable to finish her testimony. She could not compose herself and was only able to answer questions about her name, her birth year, and where she was born. When Tsarnaev was escorted out of the courtroom, he blew a kiss to his other aunt, who also cried during her testimony. Three cousins and two aunts testified for the defense, who all said they had not seen Tsarnaev since he was 8 years old.
The next witness called was Sam Lipson, whose mother was the Tsarnaev family's landlord in Cambridge.
Lipson's mother, Joanna Herlihy, spoke Russian and brought Sam and his siblings to meet the Tsarnaevs since she thought it would be good for them to meet a Russian-speaking family.
Lipson said Tsarnaev's father, Anzor, fixed his car on multiple occasions. He described Anzor as a strong, confident, big guy, who was also warm and inviting. He was also a man of few words, Lipson said.
He described their mother, Zubeidt Tsarnaev, as a "very lively" and colorful person who was warm and talkative.
Lipson said in the last few years, Anzor started to lose weight, was less energetic, and "there were times that he appeared to be in pain." He also lost interest in establishing his car repair business.
Zubeidat started covering herself, gave up her jewelry, and traded in her lively prints for "simpler, darker clothes," Lipson said. Zubeidat's optimistic energy also faded. She developed anxieties and was headed in a "hysterical" direction, Lipson added.
Lipson said he first met Dzhokhar when he was a skinny "sweet" 8-year-old kid. Tamerlan was around 15 then and was "smooth, kinda slick" and "gregarious," Lipson said. He also described Tamerlan as "charismatic."
Like several other witnesses for the defense, Lipson described how Tamerlan changed over time — growing a beard and becoming more "reserved and distant."
Once the parents moved away and Dzhokhar was at college, only Tamerlan lived in the apartment with Katherine and their daughter. He said that Tamerlan stopped making eye contact with him and ignored him when they met in the hallway. He said it was like Tamerlan didn't know him, despite having met 10 years earlier.
Lipson is slated to continue his testimony on Wednesday.
The defense called Sonya Petri, a paralegal at the Boston public defender's office, to read an FBI 302 — an agency report summarizing an interview with a witness.
Petri read the report of an FBI agent's interview with Magomed Dolakov on April 30, 2013. Dolakov, who fled Chechnya for Moscow in the early 2000s and came to the U.S. in 2012, befriended Tamerlan in July 2012 as they prayed at the same Cambridge mosque.
Dolakov said he once talked to Tamerlan about Islam at a Starbucks and could tell that he was a radical who wasn't open to other beliefs.
"Tamerlan and I disagreed about what it means to be a good Muslim," Dolakov told the FBI agents.
He also recalled how Tamerlan got into a confrontation with a Jewish man outside Starbucks who asked about his robe.
Dolakov said Tamerlan thought mujahideen fighters were brave and he wanted to join them in Dagestan, Russia. He didn't seem to care that he would leave his wife and daughter behind if he got killed, Dolokav said according to the FBI report.
Tamerlan also told Dolakov that he thought a church bomber who killed innocent people was in the right, the report stated.
When they met again in January 2013, Tamerlan told Dolakov that he wasn't working, but "Allah sends him money."
On April 12, 2013, Dolakov said he saw both the Tsarnaev brothers at the Cambridge mosque, after which all three of them went to the mixed-martial arts gym to work out. He said Dzhokhar was quiet that day and kept mostly to himself. Tamerlan had a cardboard box in his car containing clothes for his mother.
Later, when the three ate at a halal restaurant, Dolakov said they never discussed the marathon or America. That was the last time he saw the brothers, Dolakov said as per the FBI report.
According to a second FBI 302 in May 2013, Dolakov told agents that he only met Dzokhar on the Friday before the bombing, and that he never really spoke to him.
Tamerlan justified suicide bombings and watched jihadist videos while his wife Katherine made dinner, Dolakov said.
Dzhokhar told Dolakov that was "tired of America" and wanted to visit Russia.
Petri read another FBI interview of a Russian immigrant, Vishkan Vakhabob, who knew the Tsarnaev family and smoked weed with Tamerlan. Vakhabob later noticed a change in Tamerlan's behavior when he became increasingly religious.
Their interviews had to be read to the court because Dolakov was not available to testify and Vakhabob had refused to, vowing to invoke his 5th Amendment rights in court, the judge explained.
A photo of Tamerlan Tsarnaev from his 2012 Russia trip was released by the defense.
The defense called Brandon Douglas, wrester and mixed-martial arts fighter from Watertown, as its next witness.
Douglas, who met Tamerlan around 2009 at a mixed martial arts (MMA) gym, said the elder Tsarnaev brother was an "incredibly fast" athlete who hit hard and was a "very dangerous competitor." Initially, Douglas thought Tamerlan had self-control and was "self-deprecating," but those traits later changed, he said.
When Tamerlan couldn't compete in the boxing nationals because he wasn't a U.S. citizen, he told Douglas that he felt it was "an intentional slight directed solely at him."
Tamerlan discussed religion and politics with Douglas, including conspiracy theories. He also talked about Russia, Chechnya, and America's role in the world, said Douglas, adding that Tamerlan showed intensity "given the content of the conversation."
Douglas said that over time, Tamerlan's appearance changed. He stopped wearing "flashy" clothes and "shiny alligator shoes" and began dressing "more conservatively" while growing a "large beard."
Friction developed between Tamerlan and people at the MMA gym when he began using other's gear without permission, wore his street shoes on the gym mats, and interrupted classes, Douglas said.
Three days before the bombings, Douglas said Tamerlan was in the MMA gym with Dzhokhar. Jurors were shown a surveillance video from the gym in which Tamerlan is getting ready to spar with an opponent in the ring while Dzhokhar is leaning and bouncing off the ropes. Douglas said that the gym staff was upset with Tamerlan for using Douglas' gloves without his permission.
Douglas said he never met Dzhokhar.
So far, Dzhokhar's attorneys have strictly focused on Tamerlan Tsarnaev in this phase of the trial.
The next witness for defense was Kendrick Ball who runs a boxing gym in Worcester.
The defense played a clip of Tamerlan boxing and winning a tournament.
Ball said that Tamerlan "stood out" with his personal style. When Ball first saw him, Tamerlan was wearing a trench coat, tight jeans, and boots.
Ball said that Tamerlan used to spar without a cup, headgear and a mouthpiece.
Ball last saw Tamerlan at the 2013 Golden Gloves tournament, a few months before the bombing. He never saw Dzhokhar, he said.
John Curran, a 73-year-old volunteer boxing coach who taught Tamerlan, was the next defense witness.
Curran said he thought Tamerlan was "kind of charming" and "eager to participate" but he didn't listen to instructions well. He said Tsarnaev stuck with the European style of boxing he had learned in Russia and resisted the American style Curran was trying to teach him.
A photo of Tamerlan in his boxing helmet, emblazoned with the stars and stripes of the American flag, standing next to his father Anzor, was shown to jurors. Curran said Anzor was proud of his son's abilities in the run and Tamerlan would try harder when his father was present.
Curran said he saw a 10 or 11-year-old Dzokhar twice in the gym. He looked like a "puppy following his brother," he said.
He stopped training Tamerlan after the Nationals championship barred foreigners from competing.
The defense called Mark Spencer, a digital forensics expert who also testified in the first phase of the trial, to analyze the material found on the Tsarnaevs' computers.
Spencer said that the only files that were found on Dzokhar's laptop were al-Qaeda terrorist, Anwar al-Awlaki's lectures.
One of the 2012 searches recovered in the web history on a Macbook Pro linked to Tamerlan's wife, Katherine Russell, had the title, "If your husband becomes a shaheed, what are the rewards for you?" Other search titles included "wife of mujahideen" and "rewards for wife of mujahideen."
Spencer said Tamerlan's computer was heavily encrypted unlike Dzokhar's.
Tamerlan's password for all programs was "Allahuakbar1," according to forensic experts. There were around 10 videos of al-Qaeda terrorist Anwar al-Awlaki on Tamerlan's laptop. Tamerlan frequently visited horizonhobby.com, a retailer of remote-controlled cars and planes, Spencer said.
On Dzokhar's computer, his most frequent visits were to Facebook.
Tamerlan's browsing history revealed page views of the Boston marathon bombing suspects' photos and information about Ruger P95 guns — the model of weapon that Dzokhar borrowed from a friend to kill MIT police officer Sean Collier.
The defense showed 2012 Skype messages between Tamerlan and his wife Katherine, including links of YouTube videos showing the suffering of impoverished people.
Jurors saw two videos found on Tamerlan's computer promoting violent jihad.
On Tamerlan's desktop a sticky note said, "We all belong to Allah and to Him is our return... If you help Allah, he will help you."
Other writings included, "The one for whom Allah stands will not perish!" and "No one knows your Lord's army but him."
A photo of Osama bin Laden was found in Tamerlan's encrypted files.
Jurors were shown several photos of bloodied and massacred children from war-torn Middle Eastern countries found on Tamerlan's computer.
Day two of Tsarnaev's defense began with witness Rodrigo Franca, who had a Portuguese interpreter.
Franca fled from Brazil to Boston in 2006 and lived in Allston, Massachusetts, where he became friendly with a group of Russians through whom he met Tamerlan. He said Tamerlan used to drink alcohol and smoke weed with the group.
After Franca moved to Cambridge and roomed with a Russian, Tamerlan visited almost every day, he said. Jurors were shown a photo of Tamerlan, wearing sunglasses with his arms around friends in Franca's kitchen in Cambridge. Franca said Tamerlan used to smoke weed in his basement and went clubbing with his roommates.
When Franca asked his roommate to tell Tamerlan to stop smoking, he said Tamerlan was angry with him for complaining. Franca said there was never a time to ask him about the drugs because "most of the time he was drunk, most of the time he was high."
He said he saw Dzhokhar twice when he came to Franca's apartment looking for Tamerlan.
After Franca moved away, he saw Tamerlan only once in 2012 after his trip in Russia. He said he looked different with a big beard and that he was dressed all in white. He was with his wife Katherine whose head was covered. He said Tamerlan asked him, "You are not Muslim yet?" When Franca said no, Tamerlan walked away and they never met again, he said.
The next witness for the defense was Robert Ponte, Tamerlan's high school music teacher at Cambridge Rindge and Latin.
Tamerlan took Jazz Ensemble when he was 17, Ponte said. He was older than most kids and "a solidly built boy." He described Tamerlan as a polite, respectful boy who kept himself isolated.
"I don't ever recall him smiling in my presence," Ponte said.
Ponte said that Tamerlan wasn't a good enough piano player for his jazz band, but gave him a shot because he was "impassioned" and thought that it would help him socially.
When Tamerlan couldn't keep up, Ponte told him he wouldn't be part of the spring concert. Ponte said that on learning the news, Tamerlan "glared" at him. "The look in his eyes was not pleasant," Ponte said. "I was uncomfortable. I didn't know where he would take that."
The next witness was Gina Crawford from Rhode Island, a friend of Katherine Tsarnaev.
Crawford said she is "best friends" with Katherine who she knew since elementary school. She said she met Tamerlan only once and had never met Dzhokhar.
Crawford said Katie was really fun in high school and the two used to go shopping and watch movies together. She was "not at all" religious, Crawford said.
She said she learned about Tamerlan from Katie during freshman year and that they had an on again off again relationship during which he cheated a few times. Crawford said that Tamerlan did not want to meet her despite her repeated attempts. She wasn't invited to their wedding either.
Crawford said that she knew Katherine had been reading the Quran but that it became more serious when she started covering her head. She said that Tamerlan's mother, who she met at Katherine's baby shower, "was very intense" and intimidating. She said the mother spoke a lot about Islam at the baby shower and there was a heated discussion about it.
The only time Crawford met Tamerlan was when he came to the Starbucks she worked at once. She said she spent more time with Katherine when Tamerlan visited Russia, but once he returned, she became more "intense into Islam" and tried to get Crawford to read more books about it.
On the day of the bombings, Crawford texted Katherine to ask if she was ok, and she responded, "as far as I know, Tamerlan was home in Cambridge." Katherine told Crawford that a lot more people were killed in Syria every day and Crawford "thought it was strange" she would bring that up.
After learning that Tamerlan was killed, Crawford said texted Katherine saying, "I just want to hug you."
Crawford said that Katherine is less intense about Islam now.
The defense's next witness was Judith Russell who is the mother of Katherine Tsarnaev, Tamerlan's wife.
Tamerlan and Katherine's 4 1/2 year old child is Russell's only granddaughter. Russell said that Katie (Katherine) liked sports and was into music and ballet.
She said Katherine met Tamerlan at a club through a roommate of hers at Suffolk University.
"I got the idea she really cared for him," Russell said. She said she invited Tamerlan to their Rhode Island home for a "family meal" but that "he didn't seem interested in getting to know us." She said that it bothered her when he arrived very late for the meal and that "it wasn't a good way to start off."
She said that they broke up when he cheated on her, but got back together. Russell said she didn't approve of Tamerlan for her daughter. "I didn't really want her to be with him. They weren't really a good match," she said, adding that boxing appeared to be his only passion.
Russell said that even though Katherine hadn't been very religious as a child, she suddenly started showing interest in Islam and read a lot about it. She said that she didn't think Tamerlan was religious at first but over time he talked more about it and even encouraged her to read up on Islam. "Any time I saw Tamerlan he would talk about religion, try to give me books and teach me about it," Russell said.
Katherine did not like the fact that her mother disapproved of her relationship with Tamerlan and the two did not speak often, Russell said. After Katherine got pregnant in her junior year with Tamerlan's baby, she dropped out. When they got married, "no one from our family" went to the wedding, Russell said.
Katherine stayed with her family in Rhode Island until the baby was 10 months old and then left to live with Tamerlan in Cambridge. Katherine told her mother that Tamerlan's father was a lawyer, but it was only later that she learned he had bought the degree in his home country, and that he was actually a mechanic.
Russell said that she thought it was "selfish" of Tamerlan to visit Russia in 2012 as she thought it was a "vacation basically." Before he left, his beard and hair were long and he wore a cap, Russell said. When he returned he had a longer beard and hair, she said.
She said that Katherine began wearing a headscarf when she was pregnant. "I had no problem with her adopting Islam because there's noting wrong with Islam," Russell said. She was opposed to the "whole package" as she thought her daughter was sacrificing a lot to be with Tamerlan who didn't have a job.
Russell said she learned about the bombings at work and texted her daughter who said she was ok. On the Friday after the attack, Russell said she learned Tamerlan had been killed when her other daughter Becca began crying and said, "Katie thinks Tamerlan is dead."
Russell said that she didn't think it was Tamerlan from the FBI photos of the suspect. She had never met Dzhokhar. When they learned that Tamerlan had died, they went to go see Katherine and the baby. "The whole thing was horrific," Russell said. "We wanted to retrieve her."
Russell began crying as she recounted how she went to her sister's and called the FBI to inform them that she knew who the suspects were and where they lived. She reunited with her daughter and granddaughter at the Cambridge police department.
Russell said that Katherine "is healing" and is appreciative of her family's support.
Russell said she found it "annoying" when Tamerlan tried to push her to read the Quran and other books on Islam.
Russell said that Katherine is a practicing Muslim and still covers her head. She said that Tamerlan's sisters left the family home in Cambridge after their mother pressured them to be more devout.
The next witness was Gerald Grant, a digital forensic expert with the federal public defender's office who analyzed the Tsarnaevs' computers.
Grant said there were 23 emails between the Tsarnaev brothers; Dzhokhar sent emails about cars while Tamerlan sent emails with YouTube videos depicting extremism. Dzhokhar sent an email to Tamerlan that said, "I miss you...hope everything's all right. I can't get through to you no matter how many times I call."
Tamerlan sent an email to Dzhokhar from Russia saying he was working on spreading Islam and that "ignorance still dominates, but not for long."
Tsarnaev's defense reviewed their emails to show that Tamerlan was promoting extremist content while Dzokhar responses were "thanks" or "interesting." His YouTube channel had playlists called "Terrorists" and "Islam" and he subscribed to a channel called "TheMercifulServant."
Grant said that Tamerlan's internet history on his cell phone included downloaded articles on the Marathon bombing in April 2013.
The defense then played a home video of Tamerlan's daughter climbing a playground jungle gym and giggling. Tamerlan's voice can be heard encouraging her and calling her "monkey."
The government cross-examined Grant to point out that Dzokhar also send Tamerlan an email with a link to a religious article.
The next witness was Robert Barnes, who played soccer with Dzhokhar in Cambridge Rindge and Latin School.
Barnes, who graduated a year before Dzhokhar, called him an "acquaintance" and "a good wrestler." They had a group of mutual friends, and Barnes said he knew Tamerlan as well.
He said Tamerlan would get high "fairly often" at parties and that he was "outgoing" and "personable" and "joked a lot." He described Tamerlan as a "big guy" who was a successful boxer.
Barnes said Dzhokhar was less outgoing and more reserved than his brother, but he wasn't an angry guy or a bully. Dzhokhar wasn't like Tamerlan, who was an arrogant, confident, physical guy, Barnes said.
He recalled being greeted by Tamerlan "with friendly punches to the chest, which hurt more than I expected it to."
Barnes said that Tamerlan once told him he wasn't hanging out with their mutual friends, including Dzhokhar, because "they need to drink and smoke to socialize."
Tamerlan, who was wearing a robe and growing a beard, started talking "passionately" about his religion and criticized U.S. foreign policy, "unprompted by me," Barnes said.
Barnes then described Tamerlan's encounter with a German student who argued with him about Islam and said that women were not respected in his religion. Barnes said that Tamerlan began poking the German student in his chest and argued with him for about 10 minutes outside the restaurant, which Barnes found "bizarre and interesting."
On being cross-examined, Barnes said that he wasn't here voluntarily and had been subpoenaed. He said Tamerlan was considerably older and that he wasn't really a friend. He said that Dzhokhar was also a very good wrestler, but that he wasn't intimate friends with him either.
The next witness for the defense was Abderrazak Razak, who worked at a halal meat store in Cambridge where Tamerlan shopped at in 2012.
Razak said that around Thanksgiving in 2012, Tamerlan entered the store where he worked and asked him why they sold turkeys. When Razak said that it was because of Thanksgiving, Tamerlan got angry and yelled at him, saying, "It's not right to sell turkeys."
Razak said that Tamerlan was angry despite the turkey being halal according to Islamic traditions.
He said he had never seen or met Dzhokhar Tsarnaev.
The defense's next witness was Loay Assaf, the director of operations at the Muslim American Society in Boston, who worked as a visiting imam in local mosques.
Assaf was the imam who Tamerlan interrupted at the Cambridge mosque in 2012. Assaf said he was advocating for Muslims to assimilate in the U.S. by celebrating American holidays like Thanksgiving and the Fourth of July when Tamerlan stood up and shouted, "This is not Islamic, this is wrong, you should not say that."
He said that Tamerlan later asked him where in the Qur'an it said that people should assimilate. After Tamerlan left, others consoled Assaf saying that such behavior was not normal at the mosque, he said.
In January 2013, Assaf gave a speech at the mosque on Martin Luther King Jr. Day, calling the civil rights leader "a great man" who "fought for a just cause." When Assaf compared MLK to great people like the Prophet Muhammad, he said that Tamerlan got "fired up and very hot" and his face turned "tomato red." He said Tamerlan called him a hypocrite while he was standing in a "fighting stance." He said Tamerlan eventually left after people in the mosque yelled at him to shut up and sit down. He said he never saw Tamerlan again until he appeared on TV after the bombings.
On cross-examination, Assaf said he had never seen Dzhokhar and had never met him at the mosque.
The first witness for the defense was Leith Al-Behacy, a store manager in Cambridge, who encountered Tamerlan in his store on the day of the bombings.
Al-Behacy, who emigrated from Egypt, worked at a Middle Eastern food store near Cambridge mosque. Tamerlan had come into his store after the bombings and grabbed some cookies. He described Tamerlan as a guy who was "proud of his muscles."
Al-Behacy said he was at the Cambridge mosque in 2012 when Tamerlan interrupted the imam who was encouraging people to vote one way before an election. He said that Tamerlan "didn't like that" and advocated against people in the mosque voting. He also called the imam a hypocrite in Arabic, al-Behacy said.
He described another incident around MLK Day in January 2013, when the imam at the mosque compared Prophet Muhammed to Martin Luther King Jr. Tamerlan shouted that one cannot compare the prophet with an infidel. He was asked to leave the mosque, al-Behacy said.
On being cross-examined by the government, al-Behacy said, "I've never seen Dzhokhar before in my life." He said he did not see Dzhokhar in a car on the day of the bombings when Tamerlan had come to his store.
Al-Behacy said it was unusual and rude for someone to confront the imam in a mosque and that he had never seen Tamerlan being so loud before.
The defense begins their opening statement on behalf of Tsarnaev.
Attorney David Bruck delivered the opening statement for Dzhokhar Tsarnaev's defense. "We've now seen more pain and more horror and more grief in this courtroom than any of you would have thought possible," he said.
He told the jury that it was their duty to vote guilty, but whether they voted for death "is up to each one of you." The choice, he said, was between "death, or a lifetime of unrelenting punishment."
"We are asking you to punish Dzhokhar by imprisoning him for the rest of his life," Bruck said.
"No punishment could ever be equal to the terrible effect of these crimes on the innocent people who were killed or hurt, or their families. There's no point in trying to hurt him as he hurt, because it can't be done. If there's one thing to remember it's that Dzhokhar will be severely punished either way."
Bruck showed jurors a photo of the supermax facility in Colorado in winter where Tsarnaev would serve a life term. "One punishment is over quickly ... the other will last for years and decades while he is locked away," he said.
Bruck said that life imprisonment would not bring the spotlight and martyrdom for Tsarnaev like death penalty would. He then shifted the focus to his brother Tamerlan Tsarnaev, saying, "If Tamerlan hadn't been in the picture, would Dzhokhar have done this on his own? Or anything like it?"
He said that the defense would call witnesses, including relatives from Russia, who would describe how "fanatical Tamerlan had become." Bruck said that Tamerlan "had power" over his younger brother.
Witnesses from the Cambridge mosque where Tamerlan interrupted Friday services with an outburst of extremist views would also testify, Bruck said, adding that he picked fights on the street with people about religious issues as well. He said Tamerlan walked around with flowing robes like a Saudi sheikh, not a Chechen native. He said that Tamerlan's Russian relatives will describe how he was "unreasonable, fanatic" and others will testify on how he went into the "forest" looking for jihad.
Bruck described Tamerlan as a good boxer who was "angry and aggressive" and was planning to wage jihadi battles in Russia while his brother Dzhokhar was a 17-year-old high school senior.
Bruck said that comparing Tamerlan's computer to Dzhokhar's would leave "no doubt where the impulse for the Boston Marathon bombings came from." Tamerlan had the "fanatical emotions and ideology" that fueled the attack, he said.
Bruck also spoke about the effect of the family and Chechen culture in which Dzhokhar was born into. He said that in Chechen culture, it was especially normal for "younger brothers to look up to older brothers" and that the eldest brother ruled the family if the father was absent. Even though the eldest brother has "tremendous power," Bruck acknowledged that Dzhokhar had his own "free will" as he hid from Tamerlan while smoking pot, and his friends described him as "cool and chill."
But "Dzhokhar did not defy Tamerlan to his face," Bruck said.
He then asked jurors to consider the historical plight of the Chechen people and how Stalin's mass deportation affected the Tsarnaev parents, who were diagnosed with serious mental illnesses, and how the family "disintegrated." He said the parents lived "a nomadic life" with unrealistic hopes and a lifetime of failures and their four children in tow.
He said Dzhokhar's mother often got into trouble with the law, failed in jobs, and then adopted devout Muslim ways, while his father developed such severe physical and mental problems — including post-traumatic stress disorder, a delusional disorder, and panic attacks — that he was put on Supplemental Security Income (SSI) in the United States. In such a scenario, Tamerlan was looked upon as the answer and hope for their family's problems, Bruck said.
For their mother, Tamerlan was the reason for the family's existence and this was "the maternal delusion" Dzhokhar grew up in, Bruck said. "His older brother was Superman."
Bruck said Dzhokhar was loved by teachers and friends and he was a good student. He said that people who knew him were shocked about his role in the attacks, but with Tamerlan, "it kind of fit."
In 2013, Dzhokhar was "lost teenager" who had little motivation in life, Bruck said.
He then referred to the photo of Dzhokhar showing his middle finger to the security camera and told the jurors, "I could almost hear you gasp." He said that "shocking gesture wasn't as advertised" because Dzhokhar was using that camera as a mirror and acting like an "immature 19-year-old."
Bruck referred to the prison where Dzhokhar will be kept as the place where "the government keeps other terrorists who used to be famous, but aren't anymore." He said that there will be no media interviews, no autobiography, no spotlight on Dzhokhar once he is in there. "You will both punish him and protect society" by sentencing Dzhokhar to life in prison, Bruck said.
He was just "21 months past his 18th birthday," and we don't sentence people under 18 to the death penalty, Bruck told jurors. Adolescence is a time when "we're like a powerful car with very faulty breaks," Bruck said, adding that medical experts will testify about the development of the adolescent brain.
"We're not saying Dzhokhar couldn't control himself," Bruck concluded, but "a lifetime in prison is the better choice."
---