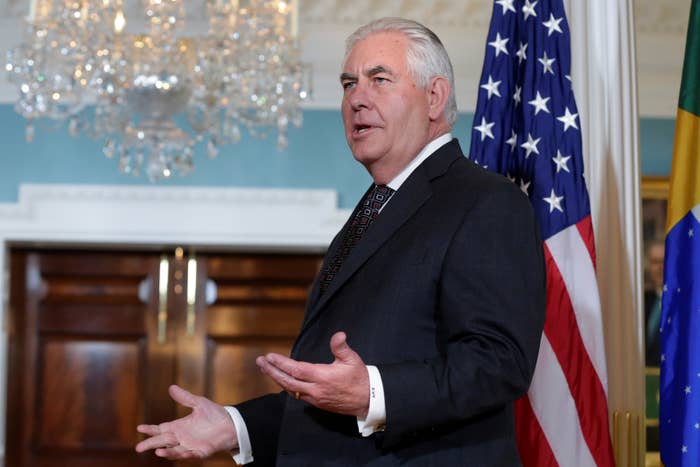 The New York Attorney General has accused Secretary of State Rex Tillerson of misleading investors about the cost of climate change to ExxonMobil and its investors while he was CEO of the multinational gas and oil corporation.

In state court filings Friday, Eric Schneiderman claims that Tillerson and ExxonMobil employed a process for estimating the potential future costs of greenhouse gas emissions regulations on its business that were "a sham."
According to the court documents, first reported on by the Wall Street Journal, Schneiderman says documents recovered during its more than two-year long investigation show that ExxonMobil used "secret, internal figures" in its cost analysis that were lower than numbers publicly disclosed to investors from 2010 to 2014.

Moreover, Schneiderman says in the filings that Tillerson was "specifically informed of, and approved of, this inconsistency."
An ExxonMobil spokesperson said that the company will respond fully to the NY AG's filings, which the company called "inaccurate and irresponsible."
"For many years, ExxonMobil has applied a proxy cost of carbon to its investment opportunities, where appropriate, in order to anticipate the aggregate financial impact of future government policies," the company spokesperson said in a statement to BuzzFeed News. "ExxonMobil's external statements have accurately described its use of a proxy cost of carbon, and the documents produced to the Attorney General make this fact unmistakably clear."
This new accusation from Schneiderman's office comes one day after President Trump announced his intentions to pull out of the Paris Accords. Tillerson was reportedly against the decision to withdraw from the global climate change agreement.
On Friday, however, he announced his support for Trump's move, which he described as a "policy decision."