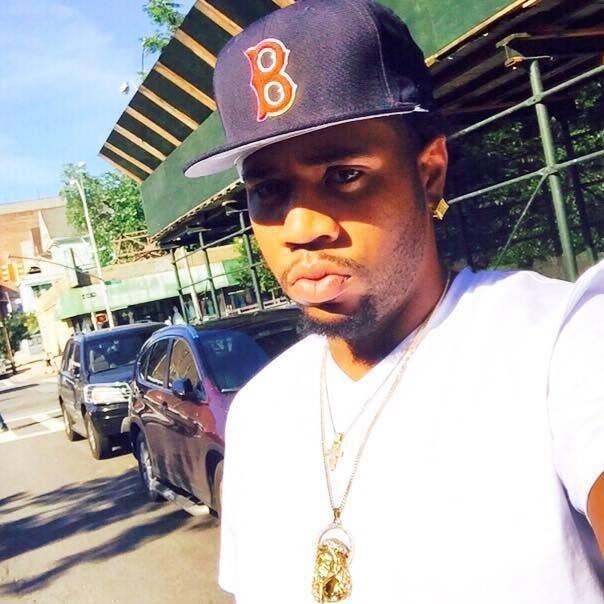 On March 4, aspiring Bronx rapper Ronald Goland — "Bigg Base" to his friends and fans — walked out his front door, on his way to the barber to get "groomed up" for a music video shoot. As soon as he stepped outside, four NYPD warrant squad officers hopped out of a police van and arrested him on a murder charge. His mother, father, sister, and cousin watched.
Goland — who spoke to BuzzFeed News with his lawyer present — sat in a 47th Precinct holding cell for four hours, then was brought in to interrogation. They asked him about his neighbor, Odane Bentley. He told police they were friends in middle school, that their houses are about eight blocks from each other. Detectives asked Goland if he had problems with anyone in his neighborhood. He told them no, he didn't.
Odane Bentley was shot and killed outside his home at around 8:30 p.m. on a Friday nine months earlier — on July 17, 2015. The New York Times reported that an SUV drove by Bentley's building twice before stopping the third time. A man jumped out of the passenger side front door and fired several rounds toward a group of bystanders. The shooter got back into the car, then got back out and fired a second wave of bullets. The car drove away. An NYPD police spokesman told the Times that Bentley was standing in the doorway of his building when he was shot and killed. His death was one of a rash of killings that happened in New York City that weekend.

At one point in the interrogation, Goland said, detectives dropped their bombshell: They said the NYPD had 20 to 30 witnesses who were outside at the time of the shooting — and that as many as 10 of them said they were ready to testify that he was the gunman.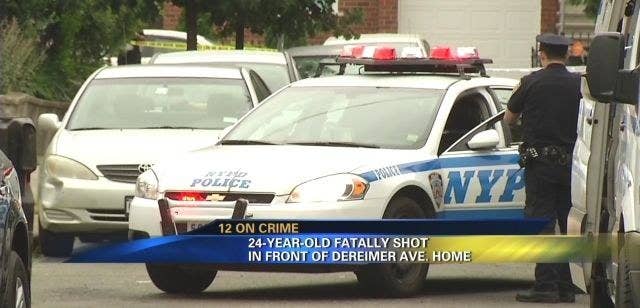 Goland asked why, if there were so many eyewitnesses, it took them months to come forward. The detectives — who he said otherwise "dealt with me like a gentleman" — didn't have a good answer.
(The Bronx DA's office declined to comment on the case against Goland. The NYPD did not respond to multiple requests for comment.)
Goland's only theory was that others in his neighborhood had conspired to implicate him because they were jealous that he drove a nice car (a 2013 Mercedes-Benz ML350), came from a good family, and had a prospective music career. He thought the detectives were "just doing their job" because so many people had come forward with his name.
As he was being led from the precinct to central booking, he said one of his interrogators flashed him a peace sign and told him to be strong and "if you're innocent, you'll be home."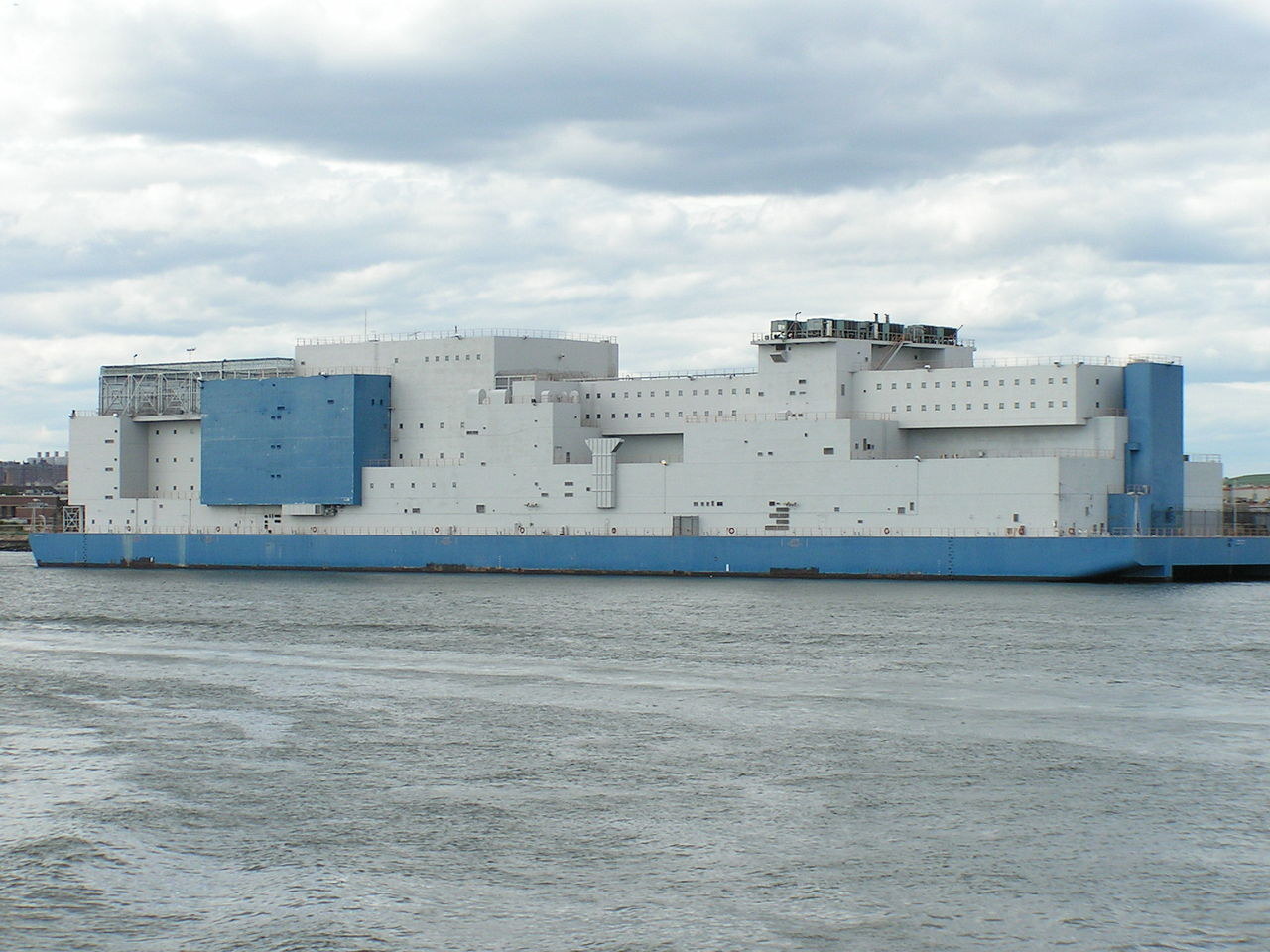 Goland wasn't eligible for bail due to the murder charge. He was taken to Bain Correctional Center — a medium-security jail barge that floats near the Rikers Island inmate centers. It's nicknamed "The Boat."

Goland spent 10 days there while he awaited a grand jury hearing. The panel of 23 people would decide whether or not he was indicted for murder and whether the case would go forward.
He'd never spent a night in jail before and took note of the habits of other inmates. He said he slept with a blanket pulled over his head and "a towel wrapped round my face so nobody could cut me."
While in jail, he also learned a little bit about legal strategy. His fellow inmates first told him that he had a right to make a statement at his grand jury hearing.
On March 10, Goland had his first court appearance, where he met his lawyer, Adam Perlmutter, who was appointed through New York's 18-B panel, a group of lawyers selected to represent people who cannot afford an attorney. (Murder cases are assigned to an elite and highly scrutinized group within the 18-B known as the Homicide Panel.)
From the moment they met, Goland told Perlmutter he wanted to testify at the grand jury. It was a risky and rare move.
"The defendant almost never chooses to testify. It usually doesn't do the defendant any good," said Ric Simmons, law professor at the Ohio State University, who has done extensive research on the grand jury system.
Simmons, who has researched grand jury statistics, found that most states do not do a good job tracking grand jury data. He says that most states do not keep track of the times grand juries voted down an indictment and returned a no true bill, much less whether the defendant testified. But, Simmons said, it's extremely rare to see a defendant testifying in his own grand jury proceeding.
"By testifying you're essentially putting a story on record that can be used against you. If you deviate from that story at trial, that can be used to impeach you later on," he said.

It was also a big risk because, during the grand jury hearing, Goland's lawyer couldn't guide him. His attorney wasn't allowed to say a word while he gave his statement.

The day before the hearing, Perlmutter told Goland that when they got in there, "you have to carry the ball."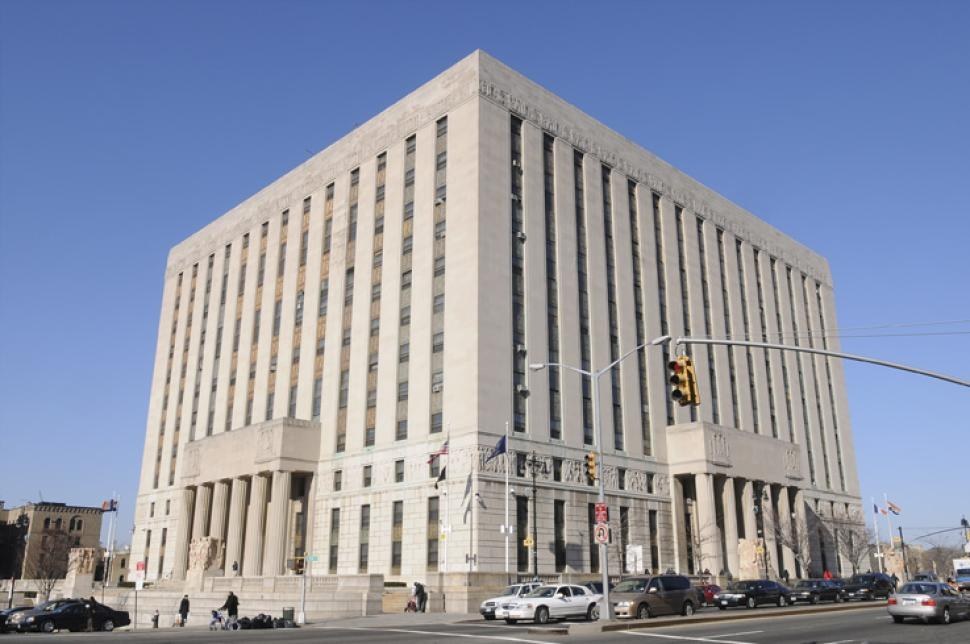 On March 15, the Bronx district attorney's office brought Goland's charges to the grand jury. The proceedings are held in secret, which means the defendant is not in the room to hear the prosecution present its evidence. Goland and his attorney had no idea whether any of the witnesses police said implicated him were called to testify.
When it came time for Goland to give his statement, he was brought from a holding cell into the grand jury room.
"I told them who I was, that I'm a good person and this has to be a misidentification," Goland said.
He also talked about how recently his music career was starting to take off.
"I said, 'I have so much positive going on in my life, why throw it all away?'" said Goland.
One issue was that he didn't have a strong alibi. He couldn't remember exactly what he was doing the night of the shooting. But because it happened on a Friday, he said he was "99.9% sure" he was at a family barbecue — because his family barbecued every Friday night during the summer.
"If it was a Thursday or Saturday, I couldn't tell you what I was doing," Goland said.
Goland also tried to appeal to his fellow Bronx residents who lived in rough neighborhoods and may have experience with similar situations of mistaken identity.
"I said, 'We're all from the Bronx. You know somebody who's going through this. Take that into consideration,'" he said.
In closing, he talked to the jurors about the Bentley family.
"Me going to jail is not justice for them," he said. "And the family needs justice, but so do I."
Goland spoke for about 25 minutes. The prosecutor, who has the right to cross-examine Goland, let him proceed pretty much uninterrupted; he only asked him a couple times as he spoke, "Are you done, sir?"
By the time Goland finished, he said, one of the jurors was in tears.
After Goland finished, he was brought back to a holding cell. While the grand jury continued to hear his case, he began the process of being transferred back to The Boat.

Unbeknownst to him at the time, his father and brother had rounded up 25 people to appear at the hearing on his behalf as character witnesses. Perlmutter quickly interviewed them and settled on nine who would give their statements.
One was his friend K.J. When the grand jury asked how he knew Goland, K.J. said that his cousin, who died in a car crash at age 18, was Goland's best friend. He told the grand jury that after his cousin's death, Goland and others started a foundation on his behalf.
Neither Goland nor his attorney were allowed to be in the room during the process. After they were done, Perlmutter asked them for details of how it went.
Later that night, at around 6:30, Perlmutter got a call from the DA's office that the grand jury had voted down the indictment. Goland would be released that night.
Around the same time, Goland coincidentally called home from jail. He still thought he was going to be locked up for a while, so he asked a friend if she could bring him some clothes and send some money. Confused, she asked him, "What are you talking about?"
Then she handed the phone to his brother — he told Goland that they had just gotten word that the grand jury decided not to indict him.
"I dropped to my knees, then the entire dorm ran over to me — black, Spanish, white, gang members — they picked me up," he said.
Still on the phone, Goland told his brother, "I don't want to talk to you. I'm coming right now!"
While it's unclear exactly what persuaded the grand jury to vote in Goland's favor, it's likely that his willingness to plead his case had a hand in convincing the group.

"Because grand juries so rarely see defendants, to the extent that you have a real sympathetic narrative that you're able to tell in your own convincing way, a jury may well find it persuasive," said Columbia law professor Dan Richman. "Meeting a flesh and blood person is something very new and different for grand juries."
In fact, New York is one of only four states — along with Nevada, New Mexico, and Indiana — where the defendant has the right to testify at the grand jury.

"This is one of those times you could see justice in motion, as painful as the process was," Perlmutter said.

In the days immediately following his release, Goland said he felt traumatized by the ordeal. His girlfriend told him he was talking in his sleep, saying things like "They're trying to give me life."
Prosecutors' use of grand juries to secure indictments has come under sharp criticism after one Missouri grand jury voted not to indict the officer who shot Michael Brown in Ferguson. St. Louis District Attorney Bob McCulloch faced intense scrutiny over how he presented the case, much like Cleveland District Attorney Timothy McGinty, who presented the case in the police shooting of Tamir Rice, resulting in no indictment. McGinty was voted out of office after losing a primary this month.
"People often say that grand juries have just become prosecutorial tools. This is a good example where people from the community came together and saw a case differently," Richman said.
The night before Goland testified, his manager uploaded his latest music video to the internet for his song "Oh Yay Yay." In the first 24 hours after it was posted, it was viewed more than 1.5 million times on WorldStarHipHop.