An image of convicted Boston Marathon bomber giving the middle finger to a security camera while in custody has been made public.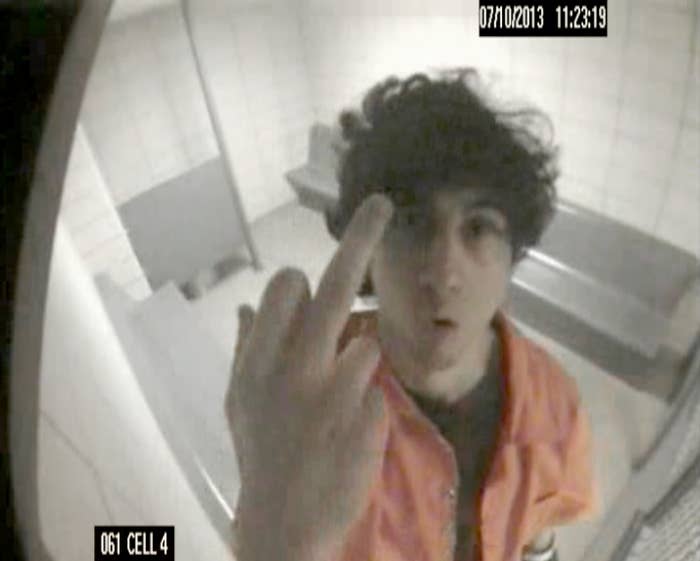 The July 10, 2013, image depicts Tsarnaev inside a holding cell prior to his arraignment on the same day for charges in the April 2013 attacks.
The government first showed the image in court on Tuesday during its opening statement on the first day of the penalty phase of the capital murder trial in which Tsarnaev is facing the death penalty. "This is Dzhokhar Tsarnaev," Assistant U.S. Attorney Nadine Pellegrini told the jurors as she revealed a poster-size version of the image.
On Wednesday, U.S. Marshall Gary Oliveira, who wrote the report on the incident, testified at the trial about the holding cell camera footage. Oliveira said that the report on Tsarnaev's obscene gesture was written two days after the incident.
During cross-examinations, Tsarnaev's lead attorney Miriam Conrad requested that additional video footage be shown to the court. Two additional clips were shown, one was footage of Tsarnaev being placed in the holding cell and another was of him giving what appeared to be a peace sign just before he flipped off the camera.
The sentencing phase in the Tsarnaev trial continued Wednesday. The jury is deciding whether to sentence the bomber to death or life in prison without parole.