The Demolition Of Sandy Hook School Is Complete
The million-dollar process to demolish Sandy Hook Elementary School following the massacre is complete, Newtown, Conn., officials said Thursday. The building of the new school will start in the summer or fall of 2014.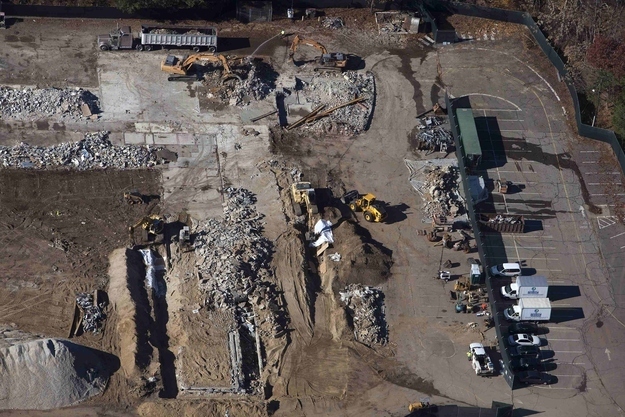 Every brick and remnant of the Sandy Hook Elementary School — where Adam Lanza gunned down 20 students and six faculty members on Dec. 14, 2012 — has been demolished, pulverized, and hauled away from Newtown, Conn.
The demolition and abatement, officially announced on Nov. 1, 2013, is complete and the site has been winterized, the town said Thursday in a Q&A document released by Newtown officials. The entire process cost more than $1.4 million.
In October 2013, Newtown formally accepted the state of Connecticut's $50 million offer to pay to knock down and rebuild Sandy Hook School. The town also announced that the new school would be built on the same plot of land as the old school.
The next steps in the process to rebuild Sandy Hook school are to finalize the architectural and engineering drawings, complete the state review, and secure approvals needed by state agencies. The town expects to have a shovel in the ground to start building by the summer or fall of 2014.
Newtown's top official, First Selectman Pat Llodra, who personally interviewed every contractor vying to be part of the rebuilding process, told BuzzFeed she expects the new Sandy Hook school to open in spring 2016.