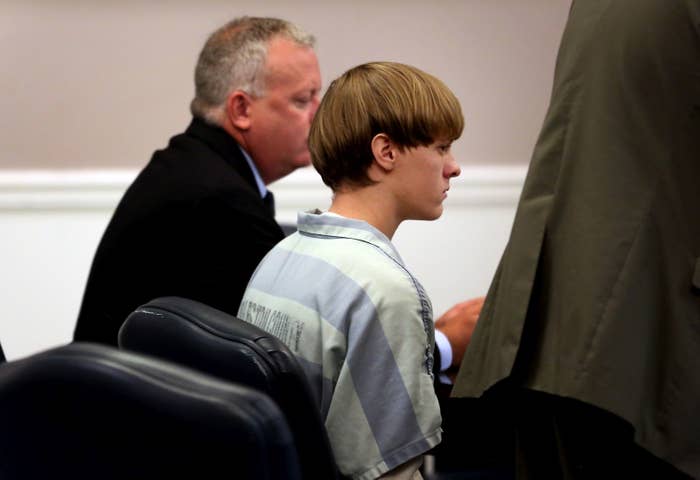 The judge presiding over Dylann Roof's federal death penalty trial has denied the accused Charleston shooter's request to have his case decided by a judge instead of a jury.
In his ruling Monday, U.S. District Judge Richard Gergel said that because the government did not consent to waiving the trial by jury at either the evidence or sentencing phase he is denying Roof's request.
On Monday, the government filed its reply to Roof's request for a bench trial, stating that it would not give its consent to waiving the jury trial.
Jury selection in the case is slated to begin on November 7 and is expected to take up to a month. The court is considering calling 1,200 to 1,500 potential jurors from around the state to be considered to sit on the jury.
Roof is also scheduled to face charges brought by the state of South Carolina at a trial which is currently scheduled for January 2017. He faces the possibility of the death penalty in that case, too.
On the evening of June 17, 2015 Roof allegedly attended a Bible study at the Emanuel AME church and sat with the group for an hour before opening fire, killing three men and six women.
According to survivors of the attack, Roof told the African-American churchgoers, "You rape our women, and you're taking over our country, and you have to go."
In a court filing in May, the Department of Justice said Roof's racial motivation in the killings were a factor in the federal government's decision to pursue the death penalty.
Roof is represented by David Bruck, one the country's most notable and sought after trial lawyers for defendants facing the death penalty. He most recently represented Boston Marathon bomber Dzhokhar Tsarnaev in his federal death penalty trial last year.