A new Pew study on 2013 social media sites released Monday showed that Facebook remains the most used platform in the social networking space. Seventy-one percent of online adults are now Facebook users, up from 67% in 2012.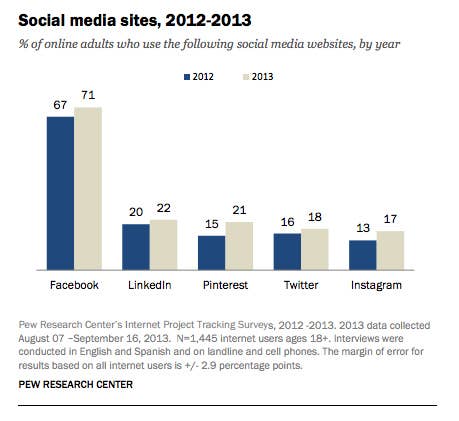 Facebook saw its largest and only substantial growth amongst your parents and grandparents this year, with 45% of people 65-plus years old now using Facebook, up from 35% in 2012.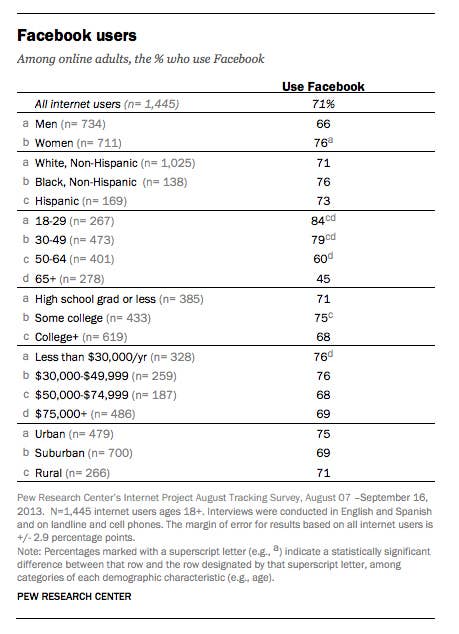 According to the Pew study, while Facebook is most widely popular among a mix of demos, other social networks saw key growth with unique audiences.
For example, Twitter use was particularly high with younger adults and African-Americans in 2013.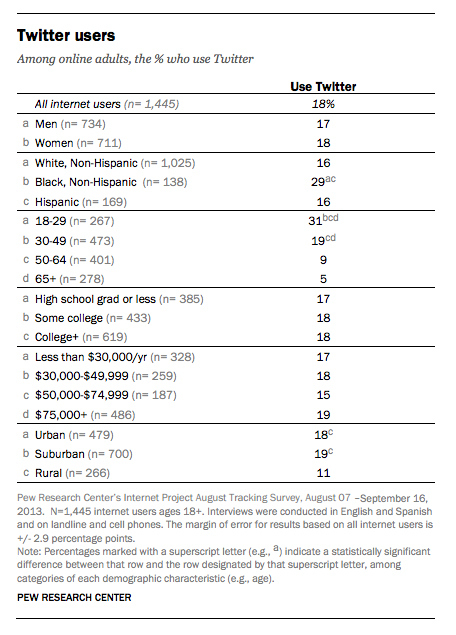 Instagram adoption by internet users ages 18–29 grew from 28% in 2012 to 37% in 2013. And Instagram is pacing Facebook in terms of daily use (57% vs. 63%).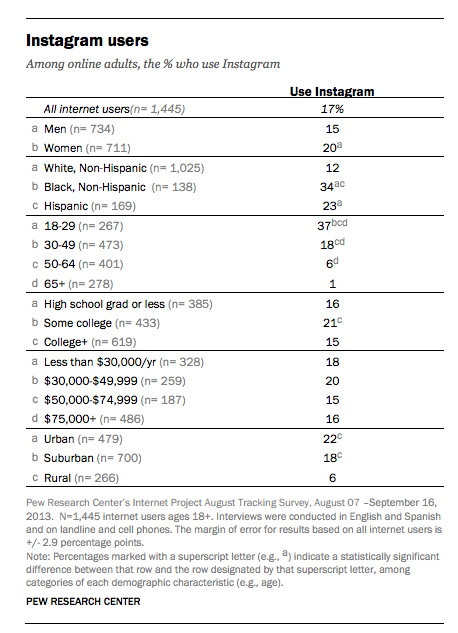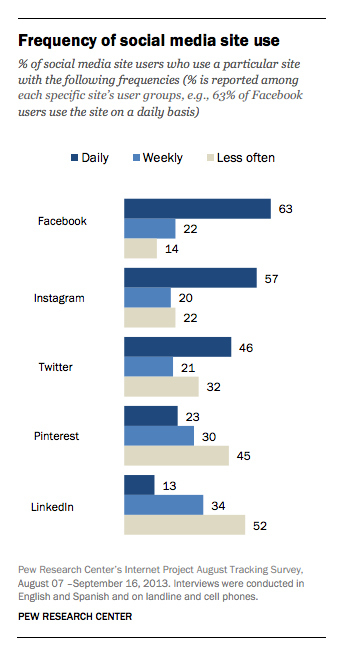 Twenty-one percent of online adults now use Pinterest, up from 15% in 2012. Women continue to dominate the site: 33% of online women use Pinterest, compared to just 8% of men.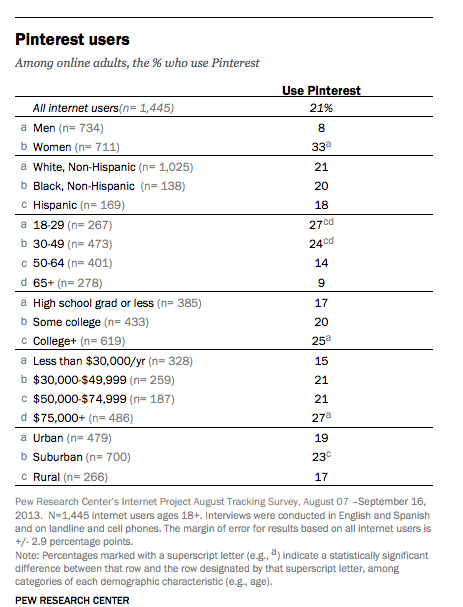 The report focused on five specific social networks (Facebook, Twitter, Instagram, LinkedIn, Pinterest), omitting other social sites such as YouTube, Google+, Tumblr, Reddit, and Vine, and messaging sites popular among teens like SnapChat and WhatsApp.