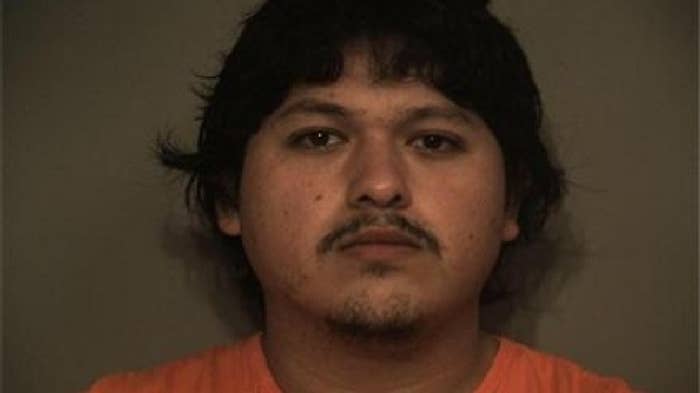 A Texas woman was repeatedly sexually assaulted by a former La Joya police officer and when his superior officers saw the video footage they failed to offer her medical care, a lawsuit says.
According to the complaint, the episode began on May 29, 2014, when the woman, who is identified under the pseudonym "Autumn Renee," was arrested for an outstanding warrant and booked into the La Joya City Jail.
While in custody, Renee was subjected to an "all night invasion" by communications officer Felipe Peralez, the lawsuit says.
Renee claims that Peralez "inserted his fingers and hand into her vaginal area and buttocks" and forced her to "masturbate him" with her hand. She says the abuse lasted for hours "causing her to cry out in pain and fear of what was happening and what may be forthcoming."
When Renee reported the incident to Peralez's superiors, she was brought into the chief's office where they took her statement, viewed the video recording, and "offered her tacos," the lawsuit says.
Renee says that after the meeting the officers declined her request for medical attention and released her to a female officer from Penitas, who transported her to the County Jail.
She claims that while she was being transferred, she told the officer driving her about the assault and the officer suggested that she should forget about the incident and go on with her life, because "people come up missing all the time in the valley," the lawsuit says.
The next day, Peralez was suspended and he later resigned from the police department.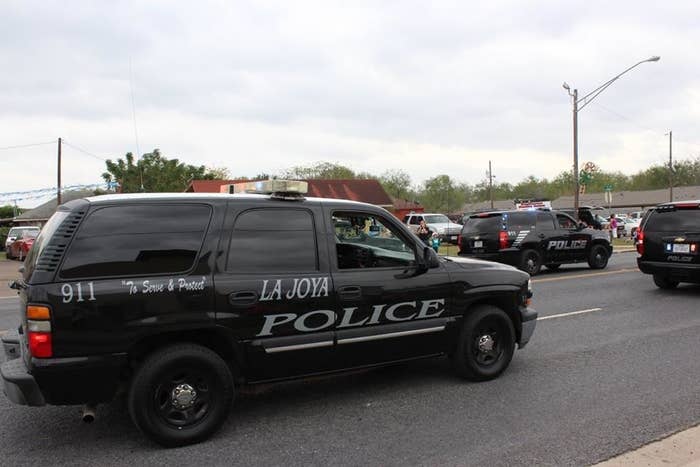 Months later in December 2014, while conducting a different criminal investigation, Texas Ranger Bobby Garcia learned about the alleged sexual assault and began to interview people involved in the May 2014 incident, according to court documents.
One La Joya police officer, Jose Bustillos, told Garcia that on the night of the incident his colleague called him and told Bustillos to return to the station because Peralez was acting strange and wasn't stationed at his dispatch desk.
When Bustillos got back to the station he found Peralez in the female cell area and observed him standing in front of Renee who had "one hand on her breast," according to Bustillos' statement.
Bustillos told Garcia that when he asked Peralez what he was doing in the female cell area, he said that Peralez told him that he was there because Renee wasn't feeling well. Bustillos said that later that night when he asked Peralez to look over some paperwork Peralez was "trembling" and his "hands were shaking."
The Penitas police officer who later drove Renee to the County Jail, Elizabeth Garza, said in her statement to Garcia that during the transfer Renee told Garza "I got fucked in jail" and divulged the details of the assault. Garza told Garcia she contacted her superiors who told her to write a report.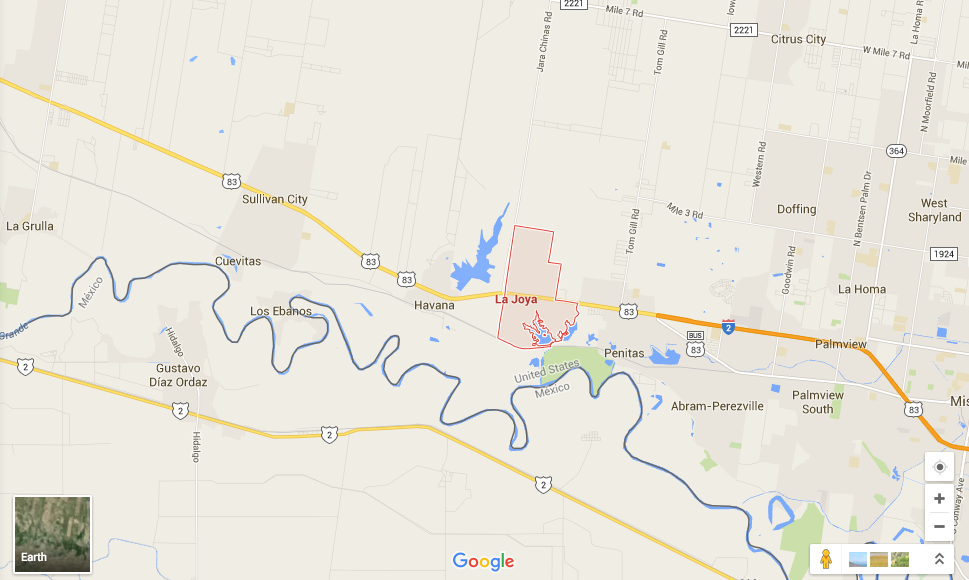 Garcia also interviewed Renee who went into chilling detail about what she said happened over the course of many hours while she was locked up:
"He came up to her in the cell and told her that he was married and had kids. I really did not care or understand why he was telling me. I just wanted to go to sleep and he was just keeping me up. He continued coming in time after time and I told him I just wanted to go to sleep. He told me to pull my pants down and I refused and then I complied because I was powerless. I think I also pulled down my underwear and as I laid on the cement facing up and next to the cell window and the bars he began to touch my vagina and he then began to finger me. I had not had sex for a while, almost two years, and I was getting mad. I told him he had to be really stupid because there had to be cameras inside the building and he said that there were no cameras. He even said that he had done it before."

"I told him that whatever he says I was going to do it because I had no power, I felt powerless because he had the keys to the building around his neck. I said that because I was trying to survive because I have been locked up before and I know what happens when you're in jail."

"He also asked me one time to turn around and put my ass up in the air and he put his hand in my vagina, he actually put his entire hand into my vagina, and I felt tremendous pain and pressure."

"Later the guy asked me to stand up and walk up towards the front of the cell door and when I did he asked me to jerk him off. I jerked him off at least three times and every time he came on my hand....He also asked me to give him a blow job but I refused."
During his investigation, Garcia obtained a copy of the surveillance footage that he wrote in his report showed Peralez "physically grabbing/fondling Autumn Renee's buttock/pelvis area while she was on her stomach."
Renee claims in her complaint that the video shows 49 instances of Peralez interacting that night with Renee.
In March 2015, nearly a yearly after the incident, Garcia arrested Peralez and he was charged with three counts of civil rights violations and improper sexual activity with a person in custody. Peralez pleaded guilty to two counts and was sentenced to 180 days in State Jail and 30 days in County Jail.
In his interview with Garcia following his arrest, Peralez said that he did not recognize the woman in the video recording but admitted that he didn't tell the police chief the whole story when he was interviewed the day after the incident.
"I suppressed a lot, I felt like I made bad decisions. I did not hurt anyone. I did not make her do anything she made me kind of do what I did, and try to get me," Peralez said.
"Yeah, she is the one that actually started it, she was trying to get me to go inside the cell with her, like stuff and talking to me, she is the one that told me to do everything that I was doing, and stuff," Peralez said.
Renee accuses Peralez, eight other former and current police officers, and the cities of La Joya and Penitas of depriving her of her civil rights. She is asking for $10,000,000 in damages per defendant, the lawsuit says.
Renee's attorneys Tammy Henderson-Penden told BuzzFeed News that her client has no comment at this time.
Reached for comment Wednesday, Penitas City Attorney Oscar Longoria told BuzzFeed News that he was unsure if his office had been served with the lawsuit yet.
"We're just going to let the case take it's course," Longoria said. "I think a lot of the charges in there don't really pertain to the City of Penitas."
"I read through the lawsuit. This problem was addressed two years ago. We followed up, we did everything we needed to do. All in all, it was taken care of by the DA's office," La Joya City Attorney Roberto Jackson, Jr. told BuzzFeed News on Wednesday.
"As far as liability, I don't think we have any. Nonetheless, we're going to address it. We're not trying to conceal anything from anyone. Some of the allegations, from what I know, it's going to be hard to substantiate. Basically, they're meritless. I'm confident that after all is said and done we'll be fine," Jackson said.
The first hearing in the case is set for August 3 in district court.