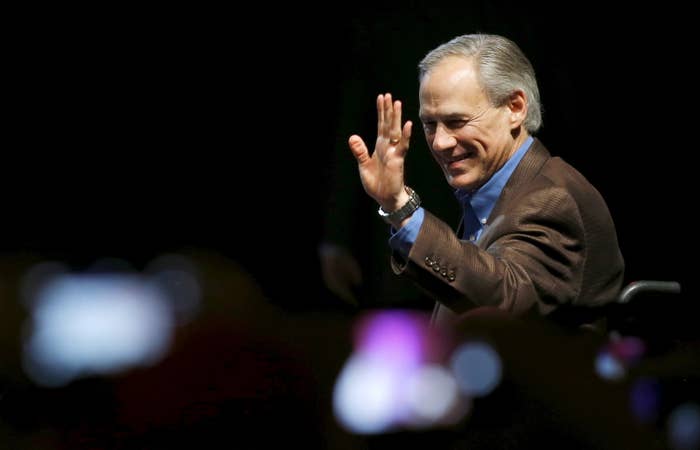 Texas Governor Greg Abbott is fulfilling his promise to cut off more than a million dollars in state grant money to one county after the sheriff vowed to break with immigration enforcement practices and detain inmates suspected of being undocumented immigrants only if they are charged with a serious violent crimes.

The Austin American-Statesman reports that Gov. Abbott will cease payment of the $1.8 million grant for criminal justice programs to Travis County, which includes the state's capital city Austin. So far, only about $300,000 of the grants have been paid by the state, bringing the total loss to about $1.5 million.
The decision to withhold the grant money comes on the same day that the jailing policy announced by newly elected Travis County Sheriff Sally Hernandez was set to take effect.

Hernandez ran for office on the promise that she would end the department's blanket cooperation with Immigration and Customs Enforcement (ICE) that allows immigration officials to place "detainers" to further investigate whether a person who has been arrested and booked is in the country illegally.
"The public must be confident that local law enforcement is focused on local public safety, not federal immigration enforcement," Hernandez said in a video announcement on Jan. 20 announcing the new policy.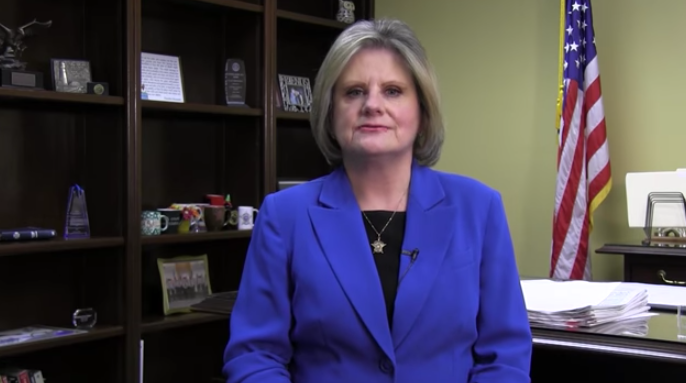 The Travis County Sheriff's Officer, the American-Statesman reports, will only detain those individuals charged with murder, sexual assault and human smuggling.

After the sheriff announced the new policy, Abbott fired back at Hernandez, calling her actions "frivolous" and "reckless."
"Texas must enact tough penalties that punish those who would put themselves above the law, and even above the community they purportedly serve," Abbott said.
In a letter to Hernandez, Abbott cites figures from the Texas Department of Public Safety reporting that many of the 200,000 unauthorized immigrants who have been booked into Texas jails since 2011 were there for violent crimes. He wrote that 1,132 were charged with murder, 5,903 with sexual assault and 8,375 with weapons crimes.
"Your shortsighted policy ignores those astounding figures," Abbott wrote in the letter to Hernandez.
Abbott's decision to cut funds comes days after President Donald Trump signed an executive order that would slash federal funding to cities and counties that chose not to cooperate with federal deportation efforts. If Trump makes good on that promise, the City of Austin is poised to potentially lose nearly $43 million in federal grants.
Following Hernandez's announcement on Jan. 20, Abbott tweeted that the state "will cut funding for Travis County adopting sanctuary policies. Stiffer penalties coming." Three days later, Abbott tweeted: "Travis Co. sanctuary city policy is a dangerous game of political Russian roulette with lives of Texans at stake."
In an interview last week on Fox & Friends, Abbott said that he would pursue legislation that would remove officials to promote sanctuary practices, and was considering criminal and financial penalties.
BuzzFeed News has reached out to Abbott and Hernandez's office for further comment.