Teen Kills Herself In Front Of Family After Relentless Cyberbullying
Brandy Vela, 18, shot and killed herself after a year of online harassment, her family says. Police are investigating the case as a possible cyberbullying crime.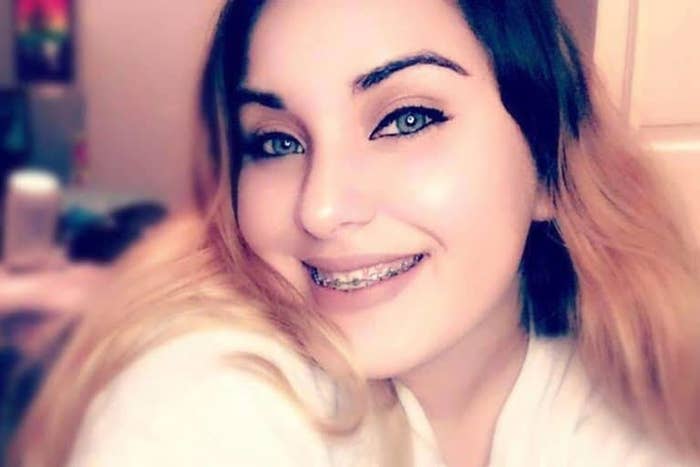 On Tuesday, Houston, Texas-area high school senior Brandy Vela sent an email to her family members telling them she was going to kill herself.

Her family rushed home and found her in her bedroom, holding a gun to her chest.
Brandy's father, Raul Vela, tried to talk his 18-year-old daughter out of it, but she wouldn't put down the gun. Her father said she just asked him to "turn around."
"I was almost certain that I could persuade her to put that gun down. It didn't work, she pulled the trigger," Raul Vela told KHOU-TV.
"I heard someone crying," Vela's sister, Jacqueline, told KPRC-TV, "so I ran upstairs and I looked in her room, and she's against the wall and she has a gun pointed at her chest and she's just crying and crying and I'm like, 'Brandy, please don't. Brandy, no.'"
Jacqueline, 22, said she ran to her parents' room, then heard a gunshot ring out.
According to the Texas City Police Department, police arrived at Vela's house and found Brandy Vela with an apparent self-inflicted gunshot wound to the chest. She was transported to Clear Lake Regional Medical Center, where she was pronounced dead.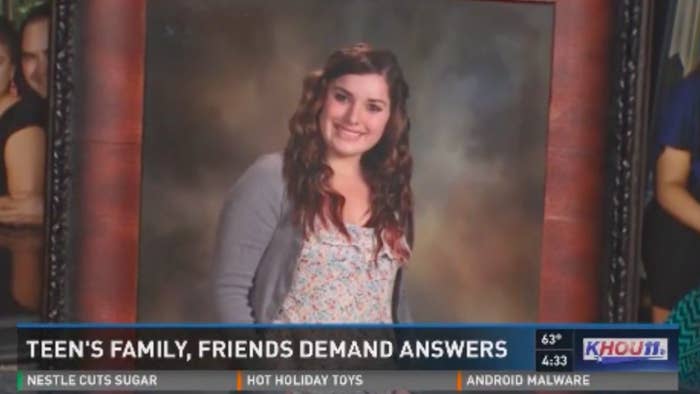 Brandy Vela's family says that her death comes after more than a year of cyberbullying that included hoards of anonymous harassing messages sent to her phone, a fake Facebook profile of her created by someone else, and fake dating site profiles that included her picture, phone number, and a message to contact her if interested in sex.

Vela's high school said that she alerted the administration about the harassment a week before she died.
A spokesperson for Texas City High School said Vela "did bring it to the school's attention before Thanksgiving break that she was getting harassing messages to her cell phone outside of school."
"Our deputy investigated it and the app that was being used to send the messages was untraceable. We encouraged her to change her phone number," school district spokesperson Melissa Tortorici said in a statement to BuzzFeed News. "I am not sure if that was done."
Tortorici said that she is unsure if she received any additional advice from the administration on how to deal with the cyberbullying. She added that Vela did not report the fake Facebook profile or dating site profiles to the school. "We just learned about those after her death," she said.
"We've cared for Brandy since she came to TCISD in the 6th grade. We are devastated at this news. Our prayers, thoughts and concerns are with her family and friends as they grieve her loss," Tortorici said.
Texas City police are leading the investigation and said the department is treating the death as a possible cyberbullying crime.
Police did not offer any additional information on the alleged "untraceable" app used by the messenger who was harassing Vela or the fake social media profiles purported to be of Vela.
BuzzFeed News asked Facebook if the company has been contacted about any such profiles, but did not receive a response.
In an interview with KHOU, Raul Vela said he made multiple law enforcement agencies aware of the cyberbullying of his daughter. "Nobody was willing to help — the help never came."