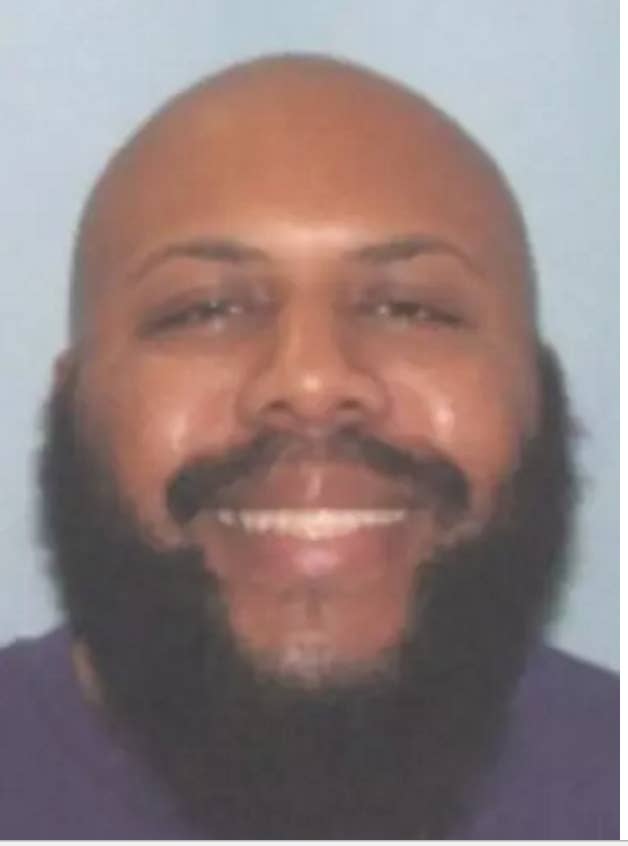 The man who was the subject of a national manhunt for randomly shooting and killing someone on a Cleveland street and uploading footage of the homicide to Facebook has killed himself in Erie, Pennsylvania, state police said.
Steve Stephens posted a video to Facebook on Sunday showing himself saying, "I found somebody I'm about to kill. I'm about to kill this guy — this older dude." He exited his car, walked up to Robert Godwin, asked him to repeat the name of Stephens' ex-girlfriend, and shot him.

Godwin pleaded before he was shot, saying, "I don't know anybody by that name." One of the next frames shows Godwin lying on the ground with a long streak of blood beside his body.

The FBI and US Marshals began a nationwide search for Stephens, and law enforcement received more than 400 tips saying Stephens had been spotted from Pennsylvania to Texas.
Law enforcement officials said Pennsylvania State Police responded Tuesday morning after receiving a tip that Stephens was spotted at a local McDonald's in Erie.
A McDonald's employee recognized Stephens, WCPO reports, when he pulled up to the drive-thru in the white Ford Fusion police had been searching for. Stephens reportedly ordered a 20-piece McNugget and large fry.
The McDonald's manager said that an employee thought the customer was Stephens so they called the police.
Employees tried to delay Stephens by telling him the fries were not ready, but he drove away with just the McNuggets.
Police responding to the scene spotted Stephens' Ford Fusion. He then led police on an approximately two-mile chase. Pennsylvania State Police said in a statement that officers in pursuit used a PIT maneuver to disable Stephens' vehicle.
"As the vehicle was spinning out of control from the PIT maneuver, Stephens pulled a pistol and shot himself in the head," police said.
"We would have preferred that it didn't end this way," Cleveland Police Chief Calvin Williams said.

Cleveland FBI Special Agent Steve Anthony agreed with Williams that the goal was to bring Stephens in alive. "Unfortunately, that was not the case," Anthony said.
Williams confirmed that federal agents working with Cleveland PD had been in Erie and its surrounding area since reports surfaced that Stephens' cell phone was pinged in the area after the shooting.
Asked about the role that social media played in Godwin's death, Williams spoke about the viral video of the victim's shooting, saying, "This should not have been shared around the world, period."
Facebook issued a timeline Monday detailing how the events surrounding the death of Godwin unfolded. In the blog post, Facebook executive Justin Osofsky said that the video of Godwin's death had been online for two hours before it was reported by users.
"We know we need to do better," Osofsky said.