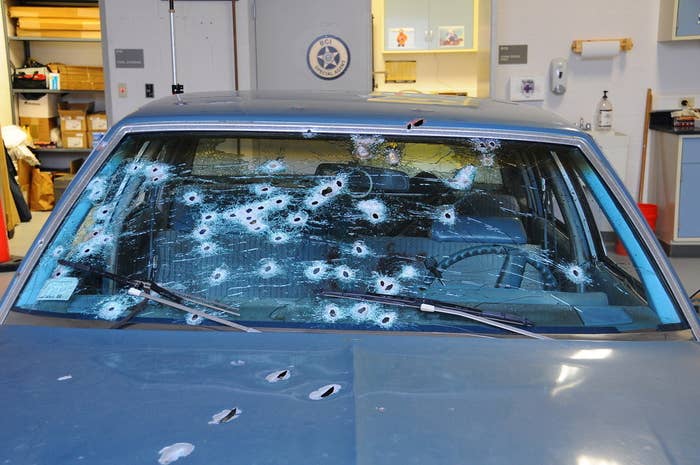 Six Cleveland police officers involved in the deadly November 2012 police chase and shooting that claimed the lives of two unarmed black residents were fired Tuesday, the city's safety director, Michael McGrath, announced.
Michael Brelo, the officer who fired 49 of the more than 100 police bullets during the chaotic pursuit, was among those dismissed, Cleveland Mayor Frank Jackson's office confirmed to BuzzFeed News.

The other Cleveland officers fired are Wilfredo Diaz, Christopher Ereg, Michael Farley, Erin O'Donnell, and Brian Sabolik.
Six other officers who fired their guns during the incident were suspended.
Each of the officers who has been disciplined received a letter from the mayor's office listing their violations and the reasoning for their termination or suspension. Brelo's letter stated that he could not remember seeing inside the vehicle to determine if the imminent threat remained and that he fired 49 shots, "more than twice that of any other officer on the scene."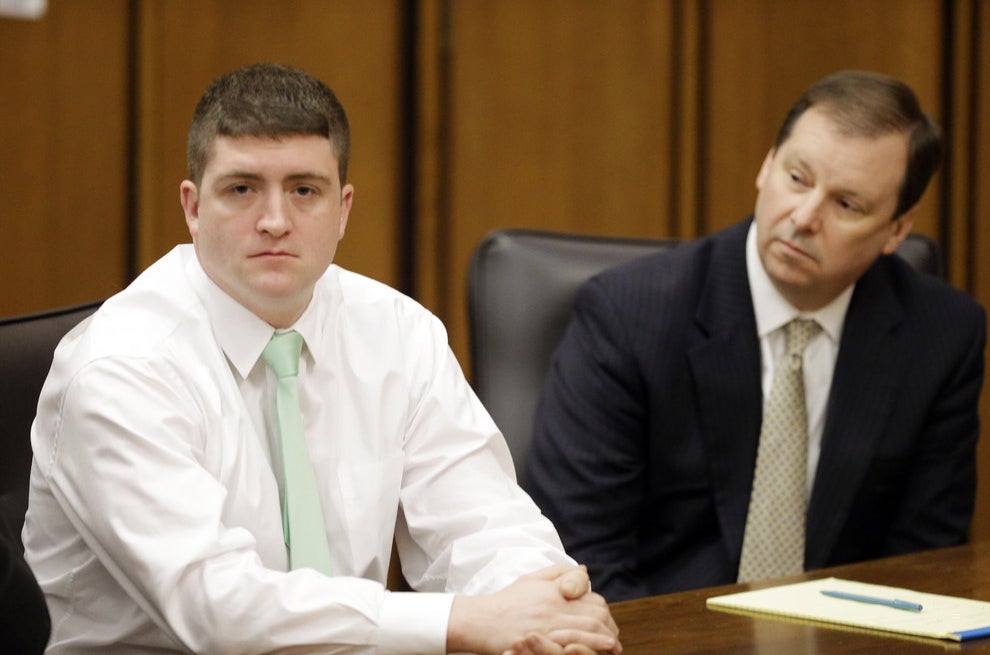 On Nov. 29, 2012, Cleveland man Timothy Russell, 43, led police on a chase through the city, reaching speeds of over 100 mph. After 22 minutes and more than 60 police cars joining the pursuit, the chase eventually came to end in a middle school parking lot, where a shootout ensued.

When it was all over, 13 officers had fired 137 shots. Russell and Malissa Williams, a passenger in his 1979 Chevy Malibu, were hit more than 20 times each and died. No guns were found inside the car.
Investigators determined that every shot fired came from a Cleveland cop's gun. It was later determined that most of the shots came from Brelo, who after all other cops had ceased fire, jumped on the hood of the Malibu and fired a second round of shots through the windshield.
In his interview with the Ohio Bureau of Criminal Investigation two weeks after the shooting, Brelo said that he and his partner heard and felt shots coming at them as soon as they drove up the middle school driveway.
"I've never been so afraid in my life," said Brelo, who did a tour in Iraq in 2005 as a Marine. "I thought my partner and I would be shot and that we were going to be killed."
Sixty-three Cleveland cops ended up with suspensions, but only Brelo faced charges. In May 2015, he was acquitted of second-degree manslaughter for Williams' and Russell's deaths.
At trial, a Cuyahoga County Judge John P. O'Donnell acquitted Brelo of the manslaughter charges. The judge said that Brelo's actions were justified given the perceived threat level of the situation. He also said that the evidence did not prove definitively that the deadly shots came from Brelo's gun.
Responding to questions over why it took nearly four years to fire the officers involved in the incident, CDP's Bureau of Special Investigations Commander James Chura said Tuesday that there was an "intentional delay" in the disciplinary process until after Brelo's criminal trial concluded.
"We allowed any criminal charges to work their way through the criminal justice system," Chura said.
He added that in terms of the amount of "distance, time and [officers] involved" in the chase, it was "unprecedented" for the city and the department.