Silk Road Creator Seeks To Reverse His Conviction, Life Sentence
Ross Ulbricht's appeal focuses on the corrupt federal agents who were convicted of money laundering in the fallout from the Silk Road investigation.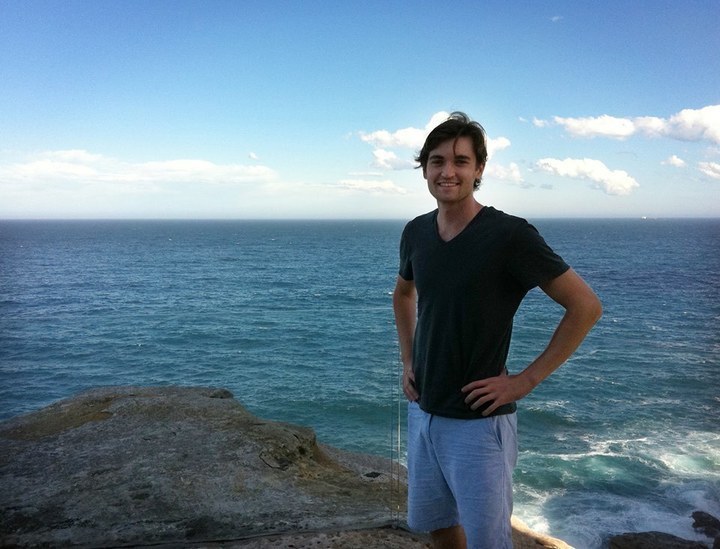 On May 29, 2015, a teary-eyed 31-year-old Ross Ulbricht, aka "Dread Pirate Roberts" and mastermind behind the highly lucrative online drug bazaar Silk Road, stood in a Manhattan federal courtroom and pleaded for a lenient sentence for the seven drug and conspiracy felonies he had been found guilty of. Instead, Judge Katherine Forrest gave him life without parole.
Now, eight months later, Ulbricht has gotten his first chance to appeal that life sentence. On Tuesday, his attorney Joshua Dratel filed a 30,000-word brief in the Second Circuit Court of Appeals claiming the U.S. district court in New York City denied his client his right to a fair trial. In the brief, Dratel asks the higher court to overturn Ulbricht's conviction and grant him a new trial or a resentencing.
The bulk of the appeal focuses on the revelations during and after Ulbricht's trial last winter that two federal agents involved in the Baltimore-based task force investigation of Silk Road, former DEA agent Carl Mark Force and Treasury special agent Shaun Bridges, abused their positions and engaged in massive thievery of Bitcoins worth hundreds of thousands of dollars, which they pocketed while they were allegedly helping the government search for the Dread Pirate Roberts (DPR).
During the Baltimore team's investigation, Force made contact with DPR under several fictitious user names not sanctioned by the government. He communicated with him using encrypted messaging and attempted to extort $350,000 in exchange for secret information he claimed he had related to the government's investigation of the Silk Road. Force also carried out a fake murder-for-hire plot of Curtis Green, an alleged Silk Road administrator who had ripped DPR off.
Bridges, a forensic expert, amassed hundreds of thousands of dollars in Bitcoins when he gained access to Green's Silk Road account after the former DPR confidant was arrested. In January 2013, Bridges took Green's admin credentials, started locking Silk Road dealers out of their accounts, and looted their accounts of 20,000 Bitcoins which he transferred to his personal account.
In its case agains the two rogue agents, the government claimed that Force eventually deposited $776,000 in misappropriated Bitcoins into his personal accounts and Bridges diverted $800,000 to his.
In March 2015, a little over a month after Ulbricht was found guilty, both Force and Bridges were charged and later convicted of money laundering and wire fraud. Force was sentenced to over six years, and Bridges was sentenced to just under six years.
The government was able to keep Force's case out of the courtroom during Ulbricht's trial in part because, at the time, the investigation was being reviewed by a grand jury.
The government claimed that Force was unaware of the full scope of the investigation against him and they feared that revealing evidence might cause Force to "flee, destroy evidence, conceal proceeds of misconduct and criminal activity, or intimidate witnesses." Ulbricht attempted to delay his trial until after the grand jury investigation of Force was complete, but was denied.
In his brief, Dratel writes that Force must have been "fully aware" of the eight-month investigation against him by the time of Ulbricht trial. And concerning Bridges, he says that the defense did not know he was involved until seven weeks after Ulbricht was convicted and that his conduct was "was hidden by the government from the defense."
When the government gets a chance to respond to the appeal, it is expected that it will argue, as it did at Ulbricht's trial when it successfully kept Force's case out of the courtroom, that the Baltimore investigation had nothing to do with the New York investigation which eventually brought the case against Ulbricht. Dratel writes, however, that the federal investigations in different cities were "coordinated and combined"
"The government's repeated insistence that the [Southern District of New York] investigation was 'independent' of that in which Force and Bridges were involved is demonstrably repudiated by the record created by the government's investigators and prosecutors themselves," he writes. "That record establishes that all of the federal investigations of Silk Road were coordinated and, for practical purposes, and for determining relevance to this case, combined."
Dratel also calls into question whether the government violated Ulbricht's Fourth Amendment rights when it seized his laptop during his arrest with a warrant giving them the authority to comb through the entire contents of his computer, including his internet history, Gmail, and social media accounts, without first establishing probable cause and a direct link to DPR.
"Any more dramatic or patent example of the "rummaging" could not be envisioned, yet that is what the government has done in this case with respect to Ulbricht's laptop and Gmail and Facebook accounts," Dratel writes.
While he believes that the corruption of federal agents tainted his client's case and demands that the conviction be thrown out and his client get a new trial, Dratel also writes that Ulbricht is at the very least entitled to a resentencing by a different judge.
Dratel writes that his client was treated unfairly at sentencing when Judge Forrest allowed the family members of several people who died after taking drugs purchased on the Silk Road were allowed to speak and influence Judge Forrest's decision to hand down a life sentence. Ulbricht was not charged in the deaths of any individuals who died from drug overdoses.
On his client's life sentence, Dratel writes that, "imposing a demonstrably unreasonable sentence that "shocks the conscience" or at very least "stirs" it – the most severe available, reserved for a tiny fraction of the worst offenders, upon a defendant who, even if guilty, did not himself sell any drugs but merely created a neutral internet commercial platform that enabled others to do so."