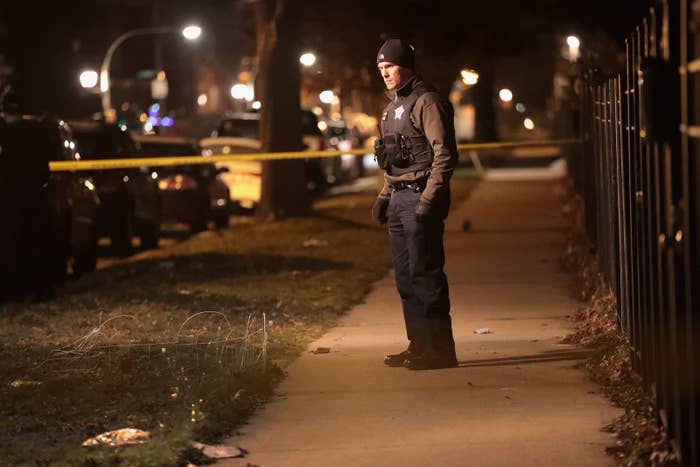 President Donald Trump tweeted Tuesday night that if the murder rate in Chicago doesn't decrease he will "send in the Feds."
Trump's tweet came after Fox News' O'Reilly Factor asked how the federal government could combat violent crime in cities. The segment featured a clip from Trump's speech at the Republican National Convention where he claimed "the crime and violence that today afflicts our nation will soon — and I mean very soon — come to an end." At his inauguration, he said, "carnage stops right here and stops right now."

The numbers that Trump cites in his tweet come from a Chicago Tribune report from Monday that said at least 228 people have been shot, resulting in 42 deaths, in January. The Tribune reported that shootings are up 5.5% and homicides are up 23.5% compared to January 2016, which had the highest number of shootings and murders in the city in more than 16 years.
But officials are pushing back on these numbers. A Chicago police spokesman told BuzzFeed News that as of Tuesday, Jan. 24, the city has had 38 murders in 2017. The spokesman said he was not sure where the higher numbers were coming from.
According to a report obtained by BuzzFeed News from the Cook County Medical Examiner, as of Tuesday, there have been 41 homicides in the city for the month of January. Their homicide number is likely higher than the police's because the medical examiner includes what the police call justified homicides, such as officer-involved shootings of people who police said threatened another person or the officer's life. The police only track what they call criminal killings.
Earlier this month, following an announcement from the Chicago police that there were 762 murders in the city in 2016 and 4,331 shooting victims, the highest totals in two decades, Trump criticized Chicago Mayor Rahm Emanuel in a tweet and said that the city should seek federal help to fix the issue of violence.

Asked about Trump's tweet Tuesday night, Emanuel's office told BuzzFeed News, "The Mayor has addressed how the federal government can help address violence several times, as recently as tonight," pointing to a local television broadcast.
Chicago Police Superintendent Eddie Johnson said in a statement that the police department "is more than willing to work with the federal government to build on our partnerships with D.O.J., F.B.I., D.E.A. and A.T.F. and boost federal prosecution rates for gun crimes in Chicago."
Civil Rights leader Jesse Jackson also lashed out at Trump's comment on Twitter on Tuesday.
Asked if Trump reached out to Mayor Emanuel or any Chicago law enforcement to express concern related to his tweet Tuesday night, White House Press Secretary Sean Spicer said during his daily briefing Wednesday that Trump met with Emanuel during the transition and expressed to him his support for the city.
Spicer added that Trump called the Mayor this month and told him that the resources of the federal government are available to him and the city of Chicago. "To the best of my knowledge that return call has not occurred," Spicer said.
But Emanuel has spoken publicly about what he desires in terms of federal aid. In a television interview Tuesday evening, the mayor said, "There's a lot the federal government can do," giving examples such as federal help tracking illegal guns, more federal gun prosecutions, passing new federal gun control laws, and help paying for his plan to hire more police officers.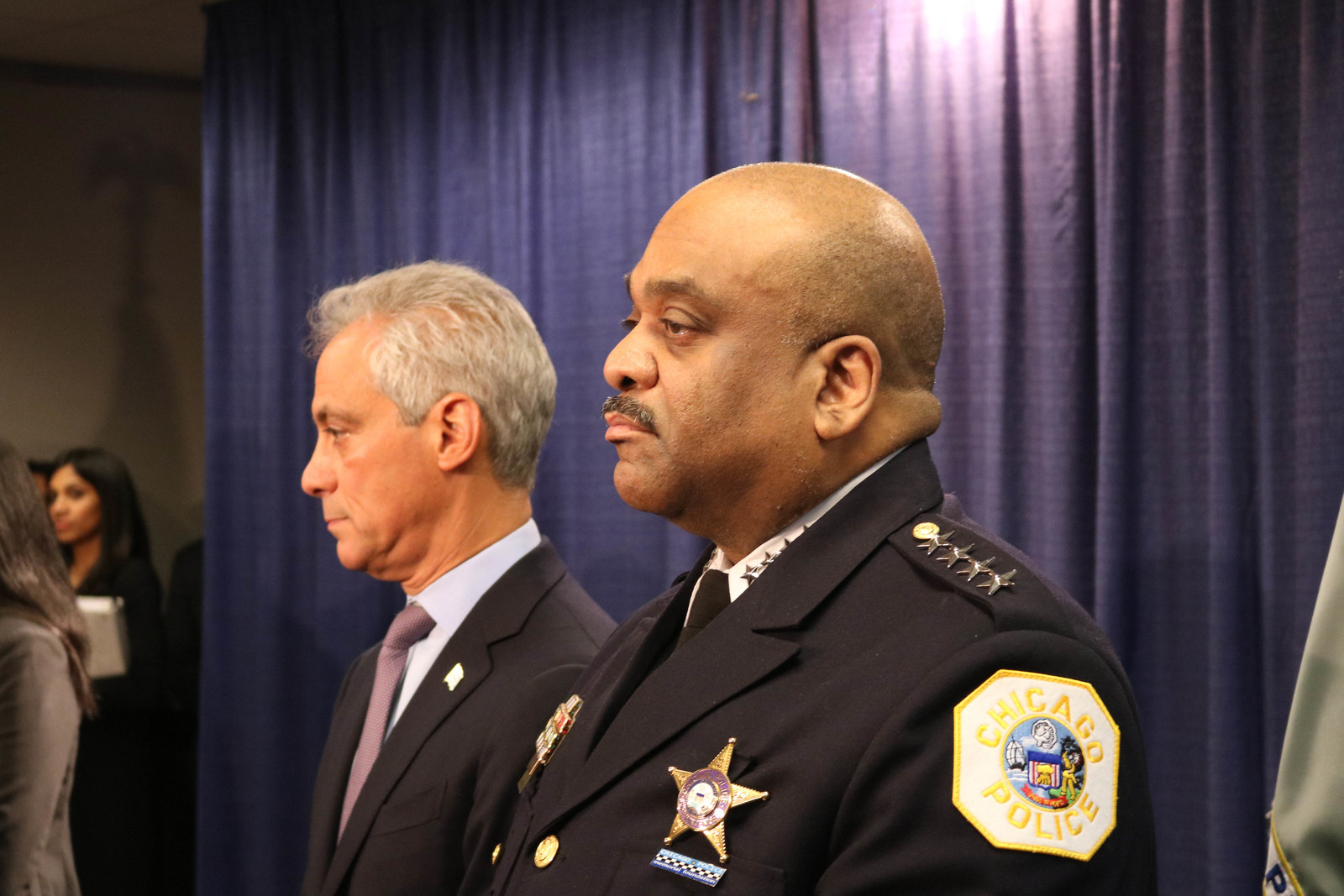 Asked during the press briefing to clarify the nature of the federal help that Trump has in mind, Spicer said what Trump "wants to do is provide the resources of the federal government," which can "span a bunch of things."

"It can be aid if it was requested up through the governor, through the proper channels … on a law enforcement basis," Spicer said. "There's other aid that can be requested as well, through the US attorney's office that will ensure that the people of Chicago will feel safe."
Next, Spicer said that the White House "will hopefully get a dialogue started with Mayor Emanuel to try to figure out what a path forward can be."