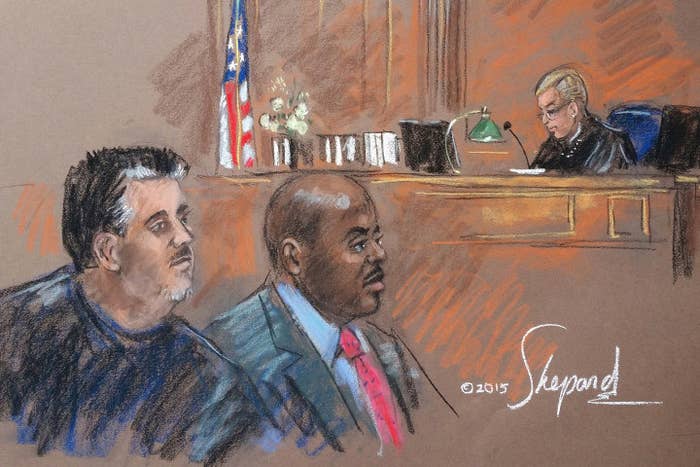 Rikers Island corrections officer Brian Coll pleaded not guilty Thursday in federal court to charges that he killed inmate Ronald Spear during a 2012 jailhouse beating in 2012. Coll faces life in prison if convicted.
On Dec. 19, 2012, Spear, 52, was found dead in jail after suffering blunt force trauma to the head, according to his death certificate. His death was ruled a homicide.
At the time of his death, Spear was being held on suspicion of robbery at Rikers while awaiting a hearing.
Coll, 45, is accused of attacking Spear after a verbal altercation erupted over the inmate's medical treatment for severe kidney problems. Coll allegedly punched Spear, then kicked him repeatedly while he was restrained by other guards.
According to prosecutors, as Coll continued kicking a restrained Spear, another officer, Anthony Torres, pleaded with him to stop. That's when Coll allegedly bent down, picked up Spear's head, and told him: "That's what you get for fucking with me," adding, "Remember I'm the one who did this to you."
Spear died minutes later on the ground.
Coll and fellow corrections officer Byron Taylor were charged in January with obstructing justice, falsifying reports, and conspiring with other corrections officers to cover up the beating. Torres is charged with obstructing justice and falsifying reports.
A superseding indictment filed this week against Coll alleges that his assault on Spear was the cause of the inmate's death. Coll was arrested on June 10 and has been in federal custody ever since.
The federal investigation that led to the charges against the Rikers officers ran in conjunction with another criminal investigation by the Bronx District Attorney's office, which was prompted by a letter from Spear's family and their lawyers.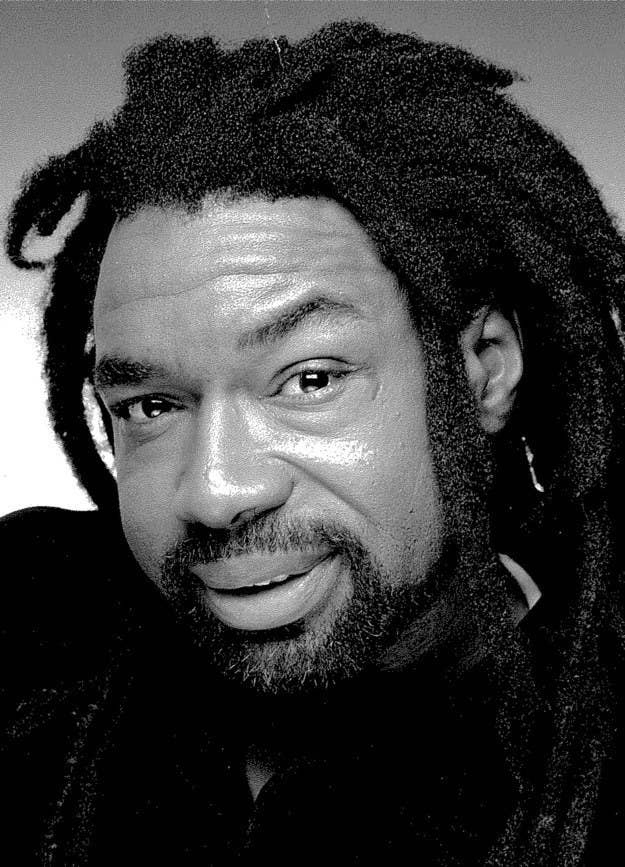 In August 2013, Spear's family and the Legal Aid Society filed a lawsuit against the New York City and called for a federal investigation into his death.
The family quoted other inmates in their lawsuit who claimed to witness the beating:
Two of the inmates — Jesse James and Shawn Fraser — said in statements that Mr. Spear often complained about his medical care. He had a disagreement with an officer about his treatment, they said, and after he asked to see a captain, the officer grabbed his arm and hit him several times, knocking him down.

The officer then repeatedly kicked him in the face and chest while two other officers restrained him, the inmates said.

A third inmate, Julius Newton, said in his statement that he was awakened by the sounds of officers shouting and another inmate saying "something like, 'They're stomping him!' " Mr. Newton looked and saw an officer "kicking Ronald, who was lying on the ground" and not moving, according to his statement.
In July 2014, New York agreed to pay Spear's family $2.75 million to settle the lawsuit.
Spear family attorney Zoe Salzman sent BuzzFeed News the following statement Thursday:
Ronald's family is grateful that the Department of Justice is vigorously prosecuting this case. They are hopeful it will bring some justice for what happened to Ronald and that it will help reform and change Rikers, so that this does not happen to another inmate and his family.
A trial date has been set for May 31, 2016.