A 66-year-old Tennessee man was in critical, but stable, condition on Monday after Capitol police said he was shot by an officer who saw him draw a gun at the Capitol visitors center.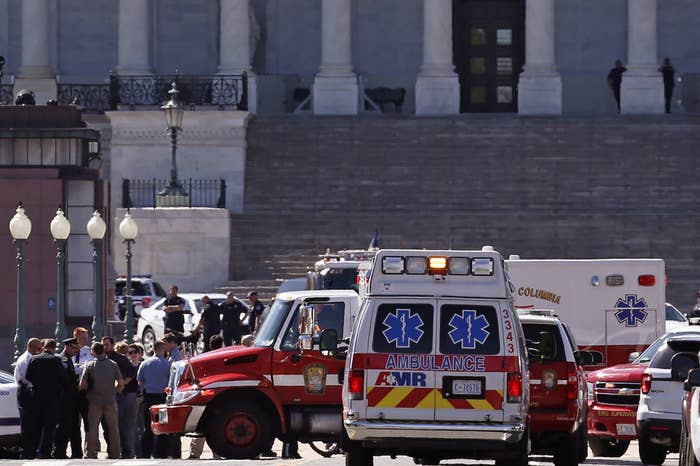 Larry R. Dawson was taken to a hospital following the incident, which put the Capitol on lockdown for about an hour.
He was charged with assault with a deadly weapon and assault on a police officer after authorities said he drew a gun and pointed it at officers during a security screening, authorities said.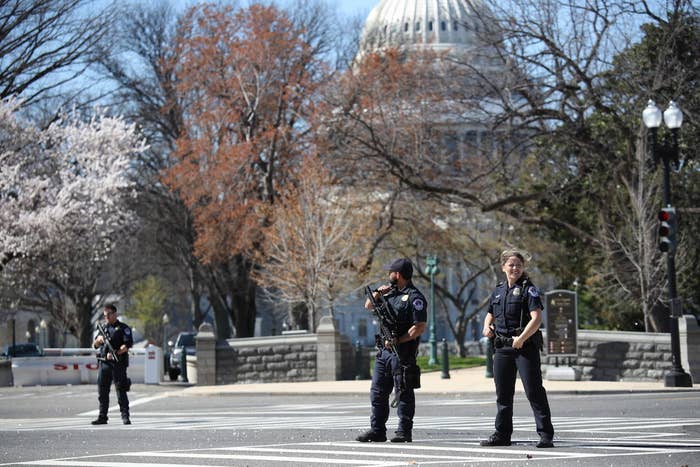 Officers then shot the suspect. Dawson underwent surgery and remained in a hospital Monday night.
Police also confirmed that a 35 to 45-year-old woman suffered minor injuries during the altercation. She was transported to the hospital.
No officers were hurt during the shooting.
Authorities have "no reason to believe this is anything more than a criminal act," a Capitol Police official said in a news conference.
Police said they believed Dawson acted alone. He also "frequented the [Capitol] grounds before."
"We believe this suspect is known to us," police said Monday afternoon.
Dawson, a Tennessee pastor, had been arrested after previously disrupting a congressional hearing.
The Capitol lockdown lasted from just before 2 p.m. to about 2:50 p.m., police said.
Some areas of the White House complex also remained closed:
"Due to ongoing law enforcement activities at the U.S. Capitol Building, as a routine precautionary measure, the U. S. Secret Service had temporarily closed the North and South fence lines of the White House Complex," said Secret Service spokesman Robert Hoback.
The man's truck was found on Capitol grounds, and authorities waited for a search warrant to remove it for more investigation.
The Capitol visitor center was reopened to the public Tuesday but authorities put the north screening facility on lockdown shortly after it opened around 8:15 a.m. due to an unattended item, NBC reported.
Visitors were cleared from the area while the U.S. Capitol Police investigated the possible threat. The item was cleared about an hour later.
Some witnesses told BuzzFeed News on Monday that they didn't hear shots but fled with the crowd:
Just hours before, Capitol police had reportedly conducted a shelter-in-place drill: