This is the cover of this morning's New York Post.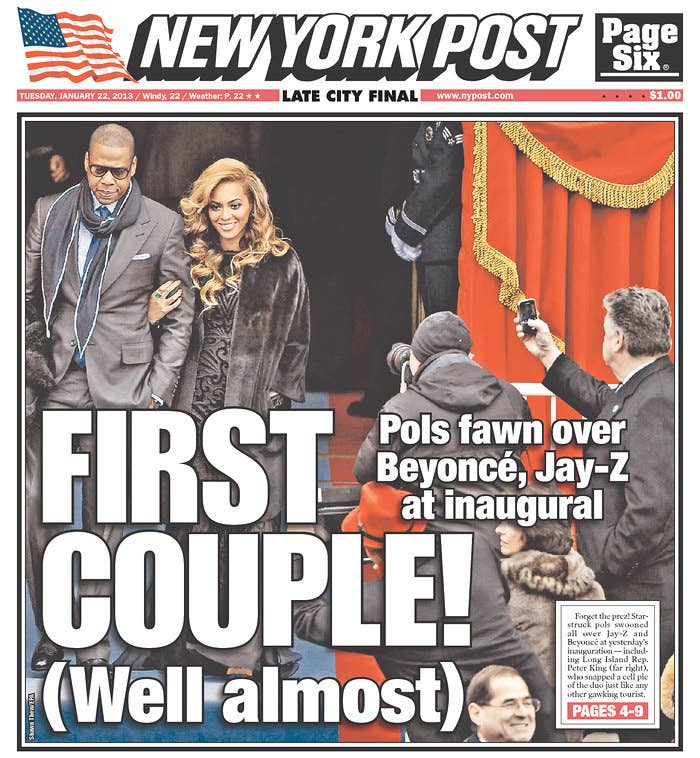 This is Rep. Peter T. King, representative for New York's 2nd congressional district and chairman of the House Committee on Homeland Security. He had a nice spot at the inauguration.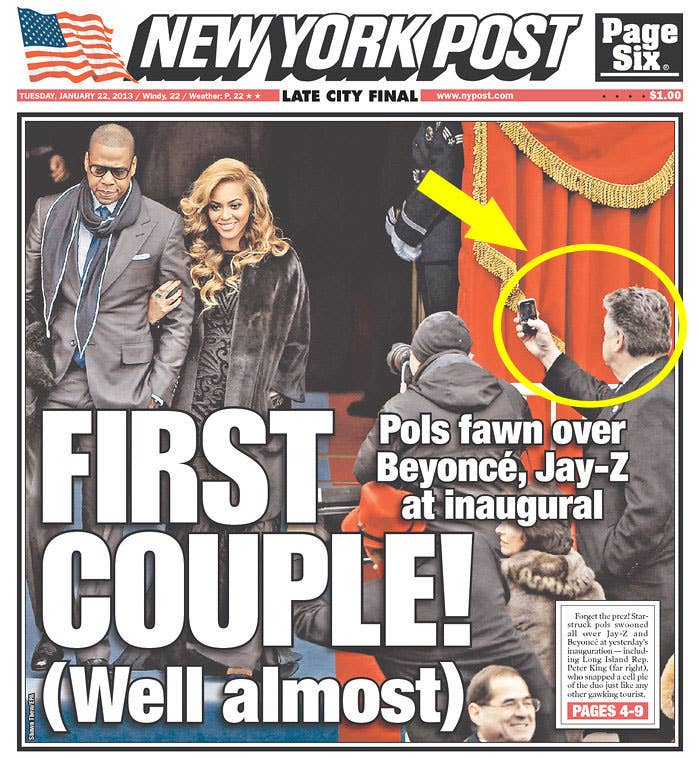 Unfortunately, Rep. Peter King has no idea who Jay-Z is.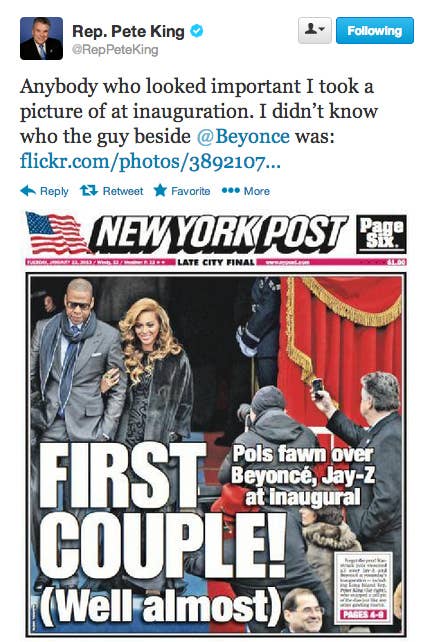 UPDATE: This is Peter King's photo. A bit blurry.